10 Reasons Why React Native is best for Mobile Application Development!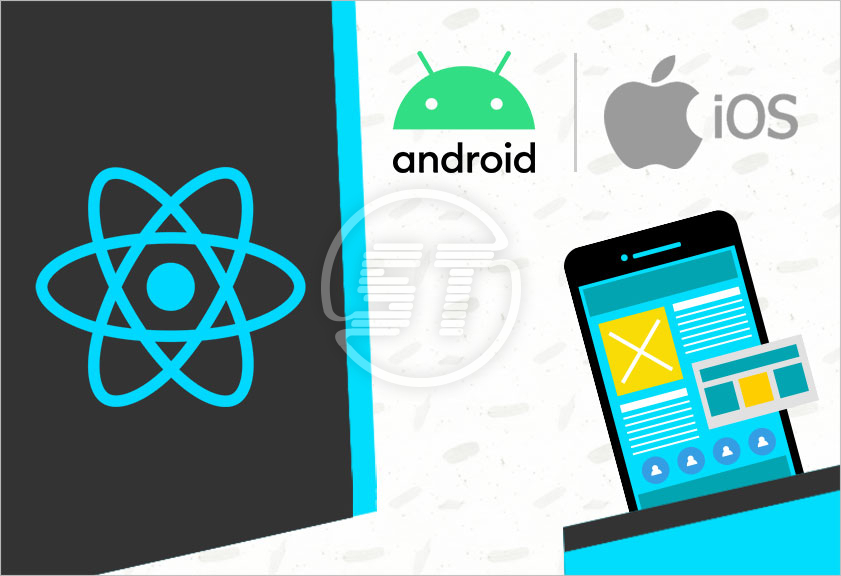 With the advancement of technology and smartphones on the market, the way modern companies are behaving is undergoing a fair amount of change. And, if you have an online business under development, or are looking to start one, having a smartphone app is something you should have considered. According to a survey, by the year 2020, there are likely to be about 38.5 billion devices all connected to each other via the internet. Here, in this article, we will talk about the benefits of multiplatform mobile app development with react native, what is it, and how it works?
Why React Native?
With 4G technology spreading globally, and whispers of the brilliance of 5G everywhere, all users face a new technological revolution in which they can access information quickly. In this scenario, companies will aim to provide a perfect mobile application experience for users. However, to develop such applications, mobile application development services have to choose the best application development framework. In this sense, React Native for Mobile App Development presents a solid argument. Now, let's see the top 10 advantages of using React Native to develop your mobile application.
1. Cross-Platform
One of the main characteristics of React Native Mobile App Development is its cross-platform nature. Initially, it was built primarily for iOS and later adopted for Android support as well. Due to this hybrid nature of the application, it is one of the main reasons for choosing React Native. In addition, the development for Android and iOS can be done simultaneously through a single code base, with lower costs.
2. JavaScript Coding
As a developer, you essentially need to learn Swift for iOS or Java / Katlin for Android, but if you know JavaScript you can easily develop with React Native. This is how the React Native library consists of inline style, debugging, Flex box CSS style, and deployment support to load the app on the App Store, and Google Play.
3. Reuse of the Platform
React Native is known for its reuse capabilities, making it less time-consuming. Not only that, but it also offers agile, and fast application development. Reuse here essentially means that if you want to incorporate React Native components into your mobile app, you can easily reuse it with a plugin. This is much easier for the react native mobile app developers.
4. Open Source is Supported by Facebook
Being open-source software, it helps developers to inspect, and suggest changes to make the application more efficient. This not only helps developers to use it freely at no additional cost, but they can even correct errors and additional features.
5. Easy to understand UI
Although iOS and Android look different. As well as design guidelines that create an app that suits both. It can be a hassle, even more so if the layout of the structure is also difficult to navigate. However, since mobile app development with react native is focused on mobile UI development compared to other JavaScript frameworks, it is simpler. In addition, the UI is highly responsive, facilitating understanding and navigation.
6. Suitable for projects with a tight budget
When you are running a Start-up, money is still the most important, and crucial factor to you. Every new business wants to make faster profits to survive the highly competitive market. For this purpose, it has to develop faster and even stay much longer. This is why a start-up in its search to build its mobile application should hire the React Native developer which will certainly save time and money for mobile application development.
7. A Solution for Multiple Results
Based on notions, and plans, the development of the React Native application allows the react native developers to perform several tasks that are quite complex and use simple code. Therefore, this framework uses the Facebook user interface library to create much simpler codes for the implementation, and execution of React JS. In essence, React Native developers have the Live Reload feature. It allows them to easily operate in real-time code changes, as well as make corrections while the entire application is loading.
8. Easier Transformation of a Web Page to a Mobile Application
Due to the fragmented module, as well as intuitive code overlays, react native mobile app development services has an appropriate interface. It means that any mobile application developer can easily understand the complete sequence of codes that the application runs. Therefore, there is no requirement to have a central developer team to continue accessing the application. During the change of personnel and the search for external limits, one can easily adapt to the entire development.
9. Facilitate the User Interface with Access to Native API
In this way, the developer can make the user interface easily resemble a JavaScript, and much less a framework. In addition, it is a pattern used to simplify the overall process and make the user interface work more smoothly to provide high-quality results and a faster response. Developers can create a mobile application for a company without any complexity.
10. Has a Bright Future
When it comes to mobile application development services, you must use React Native in the coming decades. It is due to the easy-to-use manual along with the varied framework which makes it more difficult for any development company to resist. The entire React Native framework develops much more, which offers solutions to different problems. Developers do not have to learn any new languages or create complex codes.
Conclusion: Android or iOS?
Android is less strict in its rules for applications. But, this has been changing, and Google has been making more demands. Apple has made things a little easier while speeding up the application publishing process.
To summarize why React Native, its strengths are the hybrid nature of iOS creation, as well as an Android app, and a developing open source community. If you are a professional or even a JavaScript novice, give React Native a try, and you will not be disappointed. Technology giants such as Facebook, Instagram, Skype, Pinterest, and even one of the most innovative companies such as Tesla, have resorted to the development of mobile app using React Native to develop their applications for iOS and Android platforms. Apps like Facebook, Instagram, Uber EATS, AirBnb, etc., were developed with React Native.
So, these are the 10 aspects which you should know before hiring the best React Native Mobile App Development Company.
Skynet Technologies USA LLC is a reputed React Native App Development Company based in USA, following client centric approach to deliver React Native Mobile App Development Services that can fit your specific business needs and accelerate your business growth.
HIRE REACT NATIVE APP DEVELOPERS