Hire Developer
Capitalize on Your Business Ideas with Robust Web Solutions.
Our 5+ years experienced and dedicated developers are well acquainted will all the best practices and technical know-how of development and design. We have capability to handle and support the delivery of complex, multi-technology and multi-disciplinary projects.

Our team of developers can deliver secure, modern, user-friendly, and performance-optimized web solutions that comply with industry best practices. We provide end-to-end custom web solutions that meet industry competence and code quality standards on-time and within budget.

We use marketing strategies, development processes and agile methodology to achieve your goals and promote business growth and satisfaction. We believe in a customer first approach. Every customer we work with is a member of our team.

Be it design, development, code, migration, maintenance, marketing; Our team of experts are well-versed with varied tools and technologies to deliver pixel-perfect web solutions. We go above and beyond to meet the needs of our customers.
Expertise in Technology
Our skilled web experts can handle simple to complex multi-technology and multi-disciplinary projects.
Frameworks
Laravel
ReactJs
AngularJS
CakePHP
React Native
CoCoa Controls
Flutter
Yii
Zend
Databases
MySQL
SQLite
MongoDB
PostgreSQL
Microsoft SQL Server
Oracle
Ecommerce
BigCommerce
WooCommerce
OsCommerce
Laravel Bagisto
Drupal Commerce
Shopify
Symphony
Squarespace
Open Cart
NopCommerce
Sitecore Experience Commerce
CMS
WordPress
Drupal
Magento
Umbraco
Sitecore
Sitefinity
Kentico
Language
PHP
HTML5
CSS3
JavaScript
jQuery
Ajax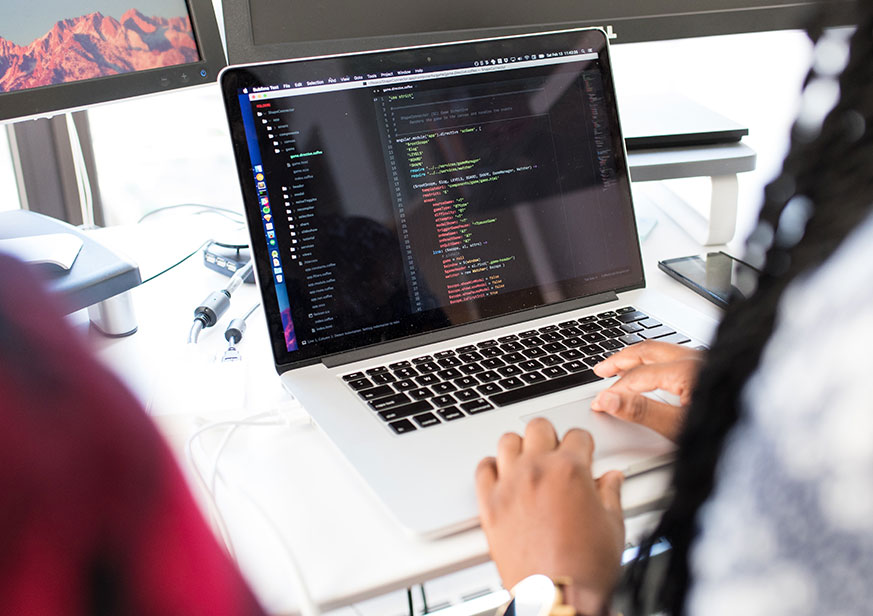 Hire a Web Developer
Our team of web developers can help you establish a website, online store, custom application or software for your business. Hire a developer or team to create a custom web solution.
Hire WooCommerce Developer
Hire MEAN Stack Developer
Hire AWS Developer
Hire Ruby On Rails Developer
Hire Salesforce Developer
Hire Shopify Developer
Hire osCommerce Developer
Hire Joomla Developer
Hire CakePHP Developer
Hire CodeIgniter Developer
Hire ZenCart Developer
Hire OpenCart Developer
Hire Symfony Developer
Hire C# Developer
Hire Open Source Developer
Flexible Hiring Models
Explore our flexible engagement models and hire a web developer or team based on your needs.
Hire Now
Monthly Dedicated Developer
Best suited for the clients having multiple projects running at the same time and each requires dedicated attention.
Minimum 3-Month Contract
No Long-Term Commitments
No Hidden Cost
Fixed Cost Dedicated Developer
Best for the clients who have specific project requirements and scope of work for large and well-planned projects. It is a one-time fixed price contract.
No Hidden Cost
Fixed Budget and timelines
Milestone based payments
Stages to Hire Our Developers
01 STEP
Once we receive your job description, we understand your requirements, technology stack and goal.
02 STEP
We analyze your requirements and share some short-listed resumes / profiles with you.
03 STEP
Take interview of them and select the best match resource / team for you.
04 STEP
Contract documents and NDAs are swapped and signed.
05 STEP
That's all. Your new team begins working for you.
06 STEP
We conduct 3-month audit & feedback from you to assure quality of developers' performance metrics & deliverables.
Why Hire Web Developers from Skynet Technologies?
5+ Years Experienced Developers team
Cost-effective and Flexibility
100% source code authorization
Transparent process and seamless communication
Global Client Base
Result Driven and Business Savvy
High quality guaranteed
Regular Developer Performance Monitoring
Assurance of project confidentiality
The Project Management Tools We Use for
Next Gen Web Development
Hire Developers FAQs
Well, each project differs in its requirements and specifications. Once we receive your requirements, analyze and discuss it with you and align our developers based on it. After that we provide the fair estimates. We assure you that our developers offer high-quality solutions at competitive prices.
Yes. We can help you to select the best developers for your project.
Our highly skilled developers are 5+ years experienced with a track record of serving global clientele. They provide transparent project progress on regular basis. Not limited to this, security, authorization, confidentiality and on time deliverables are other factors to select our developers.
Yes; Our developers are ready to work as your back team. We provide white label development services to various web development agencies, IT industry, enterprises, content management team, and more. We make sure to respect your privacy and stick to the agreement.
Well, turnaround time varies from project to project and requirements of the clients. Generally; A medium size website can take 2-3 weeks after clarity and confirmation from client.
We have a team of developers who are experts at WordPress, Magento, Drupal, Laravel, PHP, Salesforce, osCommerce, CakePHP, Joomla, CodeIgniter, Zen Cart, OpenCart, React Js, Flutter, HTML5, React Native, Android, iOS and more.
Our developers have 5+ years of experience with the best industrial practices.
All you need to is; Post your requirements via hire developer quote form; once we analyze your requirements; we will share some short-listed profiles with you. You can take interview of them and select the best suitable developer or a team.
Yes, we can deliver maintenance of the website based on client request and requirements.
Our developers provide the timelines upfront and update the trackers from time-to-time We use various client collaboration/communication & project management tools like Slack, Asana, Trello, Skype, and more. We keep the clients in the loop and let them assess the progress periodically.
Are you looking to hire a developer or a team?
Hire a developer or a team you love to work with. We go above and beyond to deliver the best match for your tech-stack specific needs whether it is for new development, design, revamp, maintenance, migration, retainer or support. Go in-depth with interviews and performance metrics and make it safe, secure and easy to hire developers at a good price.
HIRE NOW