What are the Accessibility for Ontarians with Disabilities Act (AODA) requirements?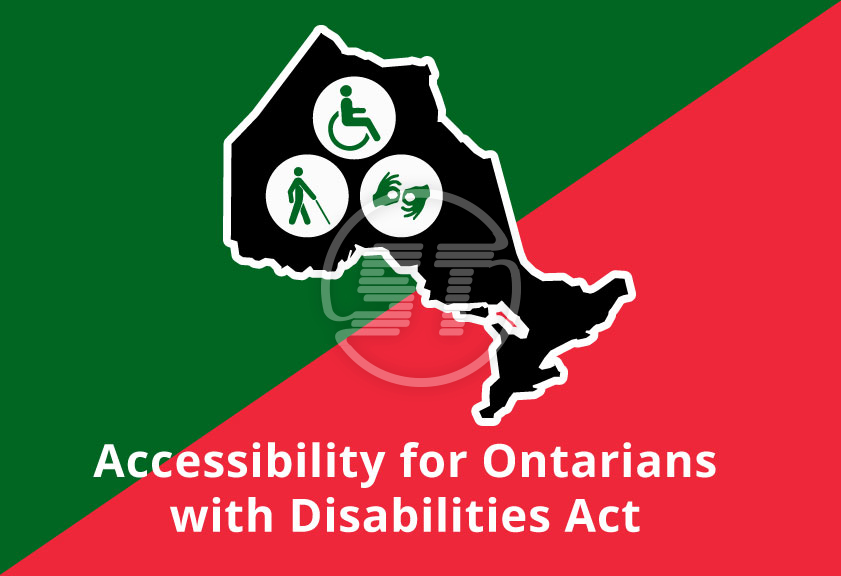 AODA (Accessibility for Ontarians with Disabilities Act) is crucial to create an inclusive and accessible digital environment for individuals with disabilities in Ontario, Canada. Website compliance with AODA guidelines ensures that users with any sort of disability can navigate, understand, and interact with online content effectively. This includes making websites compatible with assistive technologies such as screen readers, providing alt text for images, ensuring color contrast for readability, etc.
Failing to comply with AODA regulations can result in legal consequences and reputational damage. In this article, we will understand what AODA website compliance is, and the requirements businesses need to adhere to offer accessible websites to all Ontarians.
YOU MIGHT ALSO LIKE: Web accessibility statistics
What is AODA – its history in brief!
Back then in 2001, Ontario had its accessibility act named the Ontarians with Disabilities Act (ODA). In 1994, the act was introduced as the ODA (Ontarians with Disabilities Act) to remove accessibility barriers from different business sectors and eventually, ODA became an official law in 2001.
Following government elections in 2003, the Accessibility Standards Advisory Council was established, and they passed AODA as law in 2005. AODA was an improved version of ODA which was made with the help of various disabled users' feedback.
And in 2011, the Integrated Accessibility Standards Regulations (IASR) unified the five standards of the AODA that are information & communication, customer service, transportation, employment, and design of public spaces.
If organizations fail to adhere to AODA, they might end up in a lawsuit or pay hefty fines up to $100,000 per day.
Who should comply with AODA and what are its requirements?
Every public and private sector business and non-profit organization operating in Ontario having more than 50 employees must have AODA-based websites.
Public websites and web content created in 2012 or after should adhere to WCAG 2.0 standards.
AODA is based on Web Content Accessibility Guidelines (WCAG) 2.0 standards since they are internationally accepted guidelines for making digital assets accessible to everyone. Thereby websites in Ontario are expected to follow WCAG 2.0 standards.
AODA requirements:
To create AODA-compliant websites, businesses should follow four basic principles of WCAG. They are referred to as POUR; Perceivable, Operable, Understandable, and Robust.
Though organizations can apply WCAG 2.1 standards as well to focus on mobile accessibility, it is not essential for AODA compliance.
Moreover, WCAG is providing a key considerations list for the websites to be compliant with AODA. The organizations may use the list as a handy guide to follow accessibility requirements.
One crucial thing to note here is that the Ontarian government outlined a timeline for all organizations to comply with AODA guidelines by 2025. They are required to file an accessibility compliance report every two years to the Ontario Government, regardless of their business size.
Staff member training on AODA is required because they keep posting or updating the content on web pages.
YOU MAY ALSO LIKE: Difference between WCAG compliance level A, AA and AAA
Exceptions that are not forced on organizations to follow!
Two guidelines of WCAG that are not mandatory for websites to be accessible under AODA:
Also, AODA says that organizations do not need to remediate those parts of websites for accessibility, if remediating them is 'not practicable'. For instance, if an organization can make web elements accessible using available tools or software, then it is advisable to work on that. However, if there is a struggle to find the tool or if the tool/software is not available, then that part can be left the way it is.
Section 14 of O.Reg.191/11 under the AODA outlines some conditions where organizations might get exempted from accessibility requirements provided, they've made all possible efforts to make the web pages accessible under WCAG 2.0 level A or AA.
Nevertheless, it is every organization's responsibility to work on accessibility implementation and ensure maximum accessibility for everyone!
AODA and assistive technology!
Along with applying all essential WCAG elements to the website, assuring assistive technology access is crucial as well. All major assistive technologies must be compatible with the website and application including screen readers and navigation tools.
The assistive technology makes it possible for physically impaired users to read, hear, or understand the content on a web page. They help in navigating through the pages easily and exploring even complex structures provided the pages are made keeping WCAG standards in their core.
YOU MIGHT ALSO LIKE: ADA Tax Credit
AODA in education – another important facet!
Every educational or training institute must follow some practices to remain compliant in Ontario.
They must provide study materials in accessible formats.
Procure such electronic content which is designed accessible.
If educational or training materials are not available in an accessible format, arrange alternate provision to access such content.
Provide proper training to their educators along with accessibility awareness related programs or courses.
Keep a record of training given to all educators to understand how many trained professionals there are to provide proper education to each student.
Wrapping up
Once you embark on your web accessibility expedition, begin with website review to know the accessibility issues and then apply AODA standards accordingly.
Accessibility for Ontarians with Disabilities Act (AODA) gives you an opportunity to become a torchbearer in digital accessibility and lead with examples. Step up and ensure accessibility for each Ontarian!
Skynet Technologies is an associate member of the International Association of Accessibility Professionals (IAAP) and a recognized member of W3C takes immense pride in its contributions to the global accessibility community.
Whether you require fundamental enhancements or a comprehensive overhaul of your website accessibility, rest assured that we can meet your needs. We offer full-service website accessibility remediation solutions, including design, audit, consulting, remediation, support, and ongoing monitoring.
Contact us by email at [email protected] or by filling out the provided form. We aim to make your digital presence more accessible to all, ensuring inclusivity.