California Unruh Act Website Accessibility: Here's what you need to know!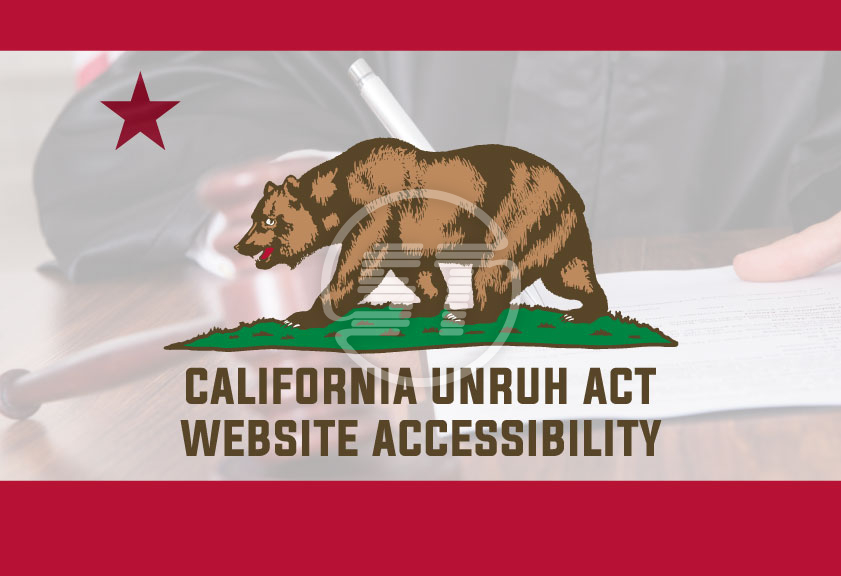 Web accessibility is a fundamental right that ensures all people, including those with impairments, have access to and use online material. In California, the Unruh Civil Rights Act is a key piece of legislation that protects people from discrimination by companies operating in the state. This act applies to digital areas, making it critical for websites to follow accessibility requirements to provide equitable access to services and information. To protect the rights of people with disabilities and promote an inclusive online environment, businesses must understand the implications of the Unruh Act for website accessibility.
What are the web accessibility laws in California?
The California Web Accessibility Laws consist of two primary pieces of legislation: California Assembly Bill AB 434 (AB 434) and the Unruh Civil Rights Act (Section 51 of the California Civil Code).
California Assembly Bill AB 434 (AB 434)

In California, state organizations and agencies are subject to the provisions of this law. All state agencies' and organizations' websites must be accessible to people of all abilities. These websites must specifically comply with the Web Content Accessibility Guidelines (WCAG) 2.0 at least at Level AA. The law requires the agency's Directors to post a signed certification form on their website every two years, confirming compliance with Government Code Sections 7405, 11135, and WCAG 2.0 Level AA guidelines. The goal is to make sure that websites for state agencies don't have accessibility problems, including bad color contrast ratios and keyboard traps. It's extremely important to remember that this regulation only applies to websites run by state agencies, not those of private companies.

Unruh Civil Rights Act (California Civil Code 51)

The Unruh Civil Rights Act is state-level legislation in California that forbids discrimination based on protected categories, including disability. It is applicable to companies and public spaces throughout the state. Businesses must grant people with disabilities equal access to their services and facilities under this law. This includes, among other things, making sure websites are accessible to the blind and offering physical wheelchair access and sign language interpreters. In California, the Unruh Act has been used by plaintiffs to file claims against businesses, including out-of-state businesses, for alleged violations of digital accessibility for people with disabilities. As a result, the number of web accessibility lawsuits filed in California has increased.
What are the Web Content Accessibility Guidelines?
The World Wide Web Consortium (W3C) created the WCAG guidelines to improve the accessibility of web content for individuals with disabilities. Level AA conformance is one of the accessibility levels set out by WCAG, and it is an important standard for making websites accessible.
Under AB 434, every state agency in California is required to prominently display an official certification demonstrating compliance with Level AA of WCAG 2.0 on its home pages. This certification is a public declaration of the agency's commitment to making its websites accessible to all users, including those with disabilities.
Download WCAG 2.0 and 2.1 checklist now to understand its difference in detail & improve your digital assets in accessibility with the latest WCAG standards.
What is the importance of the Unruh Civil Rights Act?
The Unruh Civil Rights Act, commonly known as the Unruh Act, is a state law in California that protects individuals against discrimination by all businesses operating in the state, including those offering housing and other forms of public accommodation. According to the law, it is illegal to discriminate against anyone based on their age, ancestry, color, disability, national origin, race, religion, sex, or sexual orientation. It was given that name in honor of former California Assemblyman Jesse M. Unruh, who wrote the legislation and was a key contributor to its approval in 1959. Sections 51 et seq. of the California Civil Code are the codification of the Unruh Act.
A few cases have sparked debate and discussion regarding the Unruh Act, with some critics claiming that repeated plaintiffs use it for profit rather than genuine attempts to enhance accessibility. However, organizations and defendants involved in Unruh Act cases must be aware of their rights and possible defenses, such as proving compliance with the law or disputing the plaintiff's standing.
Defendants have either 21 or 31 days from the date of service of the complaint to file a response, depending on whether the lawsuit is filed in California superior court or a federal district court, therefore responding to an Unruh Act lawsuit demands quick action.
What is the risk of non-compliance?
The non-compliance risk of website accessibility laws, particularly the Unruh Act in California, has seen a significant surge in recent years, leading to a rise in accessibility lawsuits. This section states, For businesses, such non-compliance poses various dangers, including the risk of facing $4,000 in damages for each violation, along with potential extensive expenses, time, and damage to their reputation when defending against accessibility lawsuits.
Businesses in California that achieve compliance with the Unruh Civil Rights Act (and, consequently, Title III of the ADA) not only mitigate legal risks but also benefit from notable improvements in user experience and the ability to reach a much larger audience. In the United States, there are approximately 61 million adults living with disabilities, and worldwide, people with disabilities control an annual disposable income of $1.2 trillion. By ensuring website accessibility, businesses can reach wider audiences.
For state and local government organizations, adhering to applicable laws such as California AB 434, Section 508, and Title II of the ADA, results in reduced legal risks, an enhanced ability to attract and retain talented employees regardless of physical ability, and improved service delivery to all citizens. Complying with these accessibility regulations brings about numerous advantages for governmental entities.
How can you improve your website compliance with California accessibility laws?
To achieve this substantial conformance and improve your website compliance with California accessibility laws, the following steps can be considered:
Conduct Website Accessibility Audit

Start by conducting a thorough website accessibility audit to identify existing accessibility barriers and issues. This audit should assess your website against the WCAG 2.0 Level AA guidelines , which are the standards that most organizations aim to achieve for accessibility.

Implement Accessibility Fixes

Address the accessibility issues identified during the audit. Make the necessary changes to ensure that your website conforms to Level II (Level AA) standards of WCAG 2.0. This may involve improving content structure, providing alternative text for images, ensuring keyboard accessibility, and more.

Continuous Testing

Web accessibility is an ongoing process that must be tested regularly. Perform ongoing accessibility testing whenever there are changes to your website's content or structure. This ensures that your website remains compliant over time.

User Testing

Involve users with disabilities in testing your website's accessibility. Their feedback will be invaluable in identifying usability issues and making further improvements.

Engage Accessibility Experts

Consider involving web accessibility consultants who have experience in web accessibility and WCAG compliance. Throughout the process, they can offer insightful advice and assistance.

Display Accessibility Compliance Information

In accordance with California AB 434, if your organization is a state agency or entity, prominently display a signed certification on your website's home page indicating compliance with Level AA of WCAG 2.0.
Conclusion
To summarize, the California Unruh Act is a critical law that ensures web accessibility for people with impairments. To avoid discrimination lawsuits and to ensure equal access to their services and information online, businesses operating inside the state must comply with this law. Understanding and following the rules of the Unruh Act is critical to creating inclusion, respecting the rights of all users, making the digital world more accessible, and creating space for all.
As an associate member of International Association of Accessibility Professionals (IAAP), We are a part of Global accessibility community. We are also a member of W3C.
The businesses that are considering remediating websites with full ADA WCAG 2.1 compliance; we provide full website accessibility remediation solution including audit, consulting, remediation, regular maintenance, monitoring, training, and support. Our solution can improve your website accessibility compliance for the California Unruh Act. To request a free quote, please feel free to submit this form or email us at hello@skynettechnologies.com.
Related blogs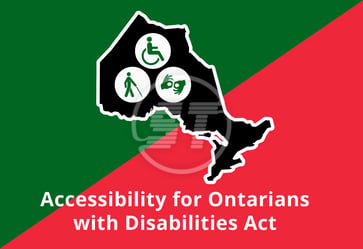 September 23, 2023
What are the Accessibility for Ontarians with Disabilities Act (AODA) requirements?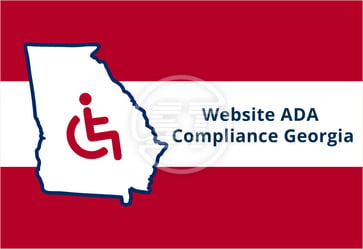 September 22, 2023
Website ADA compliance standards and guidelines in the Georgia!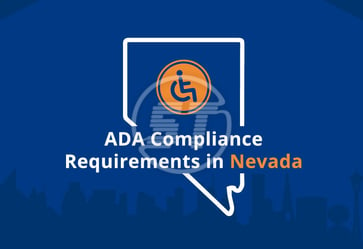 September 20, 2023
ADA Compliance Requirements for Websites & Applications in Nevada!