Why does your website need to comply with ADA Section 508 Compliance?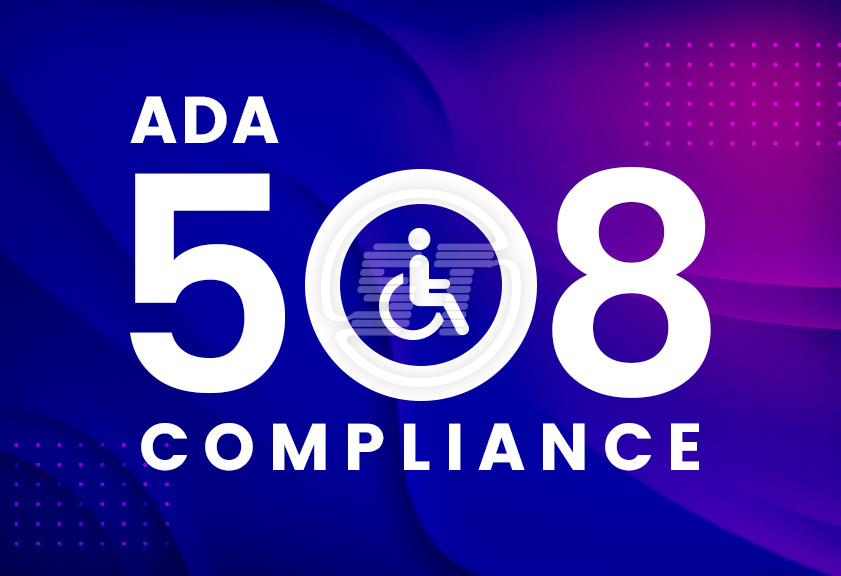 Many businesses were shaken up when they got to know about the legal litigation that were filed against their companies. These numbers kept on surging to an appalling level and why shouldn't they when nearly 20% of the people in America are having disability of some kind or the other are being excluded from web accessibility. This raised an alarm among the business enterprises who realized the need for accessibility to save their companies from the intricate lawsuits and also presented an opportunity to reach a wider audience.
There are no enforceable legal standards at present in the USA. However, Americans with Disabilities (ADA) standards published by the Department of Justice have been striving to make the websites and other digital assets accessible to everyone including people with disabilities. In addition to ADA, the federal, state, and local government websites must comply with Section 508 regulations.
Let us understand what Section 508 is and why your website needs to comply with it.
What is ADA Section 508 Compliance?
Section 508 is an amendment to the US Workforce Rehabilitation Act, 1973. It is a federal law mandating the electronic and ICT sources used, developed, procured, or maintained by the federal governments to be accessible to all. It brings people with disabilities like blindness, deafness, motor disabilities, and others under its gambit. And it is applicable to websites, web-based applications, emails, PDFs, software programs, devices, etc.
Section 508 mandates websites to meet technical requirements like code, software, os, etc. that is compatible with the assistive technologies, functional requirements to make the entire website usable by people with disabilities, support requirements wherein the support documents to be accessed by people with disabilities. If your website doesn't meet these requirements, then it is not compliant with accessibility standards.
It also incorporated Web Content Accessibility Guidelines 2.0 level AA as its standard for website accessibility compliance. WCAG 2.0 and 2.2 guidelines like keyboard-only navigation, built-in screen reader capabilities, alt text for images, color contrast, and more are included under it.
You need to perform Section 508 compliance testing to verify if your website is meeting these standards. You can do this in two ways. One way is to evaluate your website through a web accessibility checker and the other way is to have a Section 508 compliance checklist provided in a voluntary product accessibility template (VPAT).
How is Section 508 different from ADA?
Both Section 508 and ADA focus on accessibility but they differ in the audience, scope, purpose, and penalties.
Audience - ADA pertains to a large audience when compared to Section 508 as ADA focuses on all kinds of business - both public and private, nonprofit to state governments. While Section 508 requires only federal departments and agencies funded by it.
Scope - ADA covers wider public places. But when it comes to digital space, the scope of ADA is limited when compared to Section 508. Section 508 only refers to ICT that entails websites, phones, software, and digitally published materials.
Purpose - Both are aimed at making the world a much better place in terms of accessibility. While ADA prohibits discrimination against people with disabilities, Section 508 covers equal access to electronic and IT associated with federal governments.
Penalties - Failing to comply with ADA rules comes with a heavy fine. Section 508 violations lead to formal complaints and lawsuits. It can also lead to the loss of federal funding.
Both these should work in tandem to make the world both physical and digital an equal and accessible space for people with disabilities.
Why does your website need to comply with Section 508?
All the businesses should make Section 508 a priority and make their website compliance a priority. Fulfilling the Section 508 requirements will result in avoiding costly legal litigation. Section 508 if adhered to, is not just meant to stay on the right side of the law but also has tangible benefits to the business. If you fail to comply with 508 compliance, the prospects of your business would be hurt severely.
With millions of disabled people who quite often struggle to find information on a daily basis, one needs to think of building businesses that provide solutions to these pertinent problems of the customers. Their needs shouldn't be given a step-motherly treatment while building business websites. They shouldn't be jumping over hurdles to get a task done while using a website.
Among the 20% of the Americans with disabilities, about half of them are having severe disabilities. If you do not pay heed to the accessibility needs of your audience, you are going to lower the page views thereby limiting your reach.
You can be better connected to your user base by covering a large proportion of people with disabilities. It also improves your brand reputation among your users as you taking a moral ground by making your digital assets accessible to all. If people feel like their needs are considered, the chances of them coming back to your website also increase.
You can also lift the morale of your employees by letting them be part of your vision of making a difference in society. You can build a work culture that is compassionate to the needs of these people with disabilities.
With ADA web accessibility consultant team, we build ADA compliant websites, make strategic designs, and conduct proper compliance audits to improve the accessibility of your website, reduce your legal exposure, and widen your reach on the web.
Above all, it is one of the ultimate customer-centric strategies. Customers want a website that is accessible and offers a frictionless experience to them that sets you apart from the cluttered websites. You are also making your customers know that their independence matters to you immensely. For this to happen, make sure you provide them what they've been looking for while browsing your website. This results in improved customer relationships and even pumps your energy to serve better in the future.
Another added bonus is to showcase your company as a law-abiding one and also fighting discrimination making the web an inclusive space for everyone.
Bottom line
Skynet Technologies has a professional and experienced website development team who can help you comply with Section 508 standards.
We deliver accessible and results-driven websites that are optimized for all individuals. We have specialized compliance services and experienced professionals to improve your website accessibility. We also offer accessibility compliance through consultation services wherein we focus on understanding your goals and requirements and try to get the accessibility right. We offer a full package of ADA compliant website design to help your business stay competitive & unleash new growth potential.
Related blogs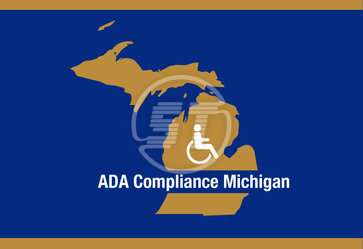 September 30, 2023
How can you ensure your website meets ADA compliance in Michigan?