What are the ADA title III website accessibility requirements? - A Complete Guide!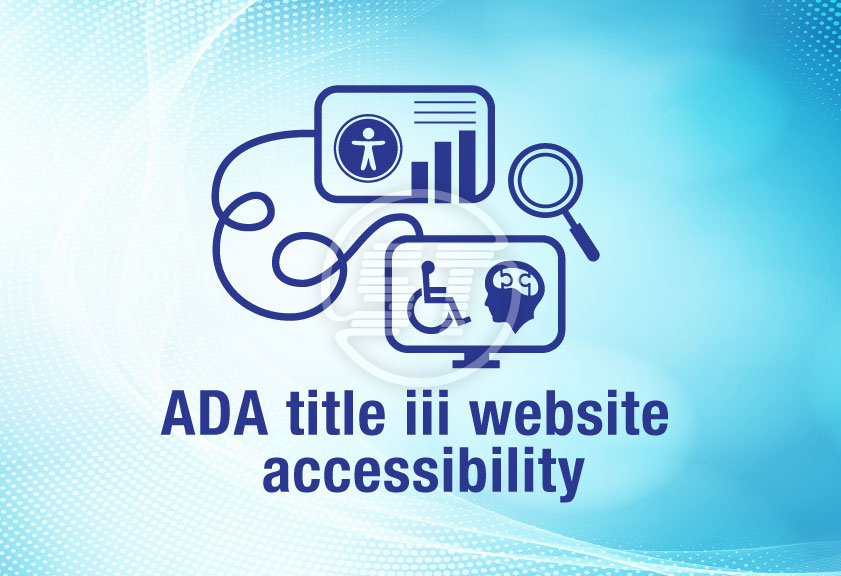 The Americans with Disabilities Act (ADA) is a landmark legislation that aims to ensure equal opportunities and protections for individuals with disabilities in various aspects of life. Under Title III of the ADA, businesses, and organizations that are deemed as public accommodations are required to provide equal access to products, and services for people with disabilities. With technology playing an increasingly crucial role in our daily lives, the accessibility of websites has become a critical issue.
Lately, the Department of Justice (DOJ) has recognized that websites are also considered places of public accommodation and thus subject to ADA Title III requirements. It implies that every website should be accessible to individuals with disabilities, including people with visual, auditory, cognitive, or motor impairments.
Majorly, ADA focuses on website design, ADA Title II and Title III are meant to prohibit discrimination against disabled individuals so that they can interact with web content. Title III guidelines ought to be applied during the designing and/or alteration process.
YOU MIGHT ALSO LIKE: WCAG 3 Guidelines
What is Title III requirements?
Title III of the ADA guidelines ensures accessibility of public places and businesses. It has requirements that outline certain guidelines for organizations to adhere to and accommodate individuals duly.
According to the ADA Title III, places of public accommodations including websites should be designed and maintained as per ADA accessibility standards. However, even after making it essential for every business to adhere to Title III and other guidelines of accessibility, the laws are still struggling to keep up with the required digital landscape.
Title III says that businesses are not only expected to provide accessible solutions to every visitor, but they must offer auxiliary assistance as well to ensure effective communication. Moreover, accessibility barriers should be removed from the services if they can be easily achievable. However, organizations are exempted from an 'undue burden' where they don't need to comply with the ADA guidelines completely.
Though the ADA implementation is not easy, but the Department of Justice gave you no choice, your websites must comply with the laws and adhere to the best practices for web accessibility.
Every online business is required to focus on a few crucial facets such as, product videos should have captions, every element on their website must be accessible via assistive technology, and content should be easy to consume for everyone.
Digital forms should be created keeping accessibility standards in mind.
Attached PDFs and other documents must be accessible.
If needed, make all reasonable modifications to web design practices and procedures.
The content must communicate to those with disabilities as effectively as it communicates with others.
YOU MIGHT ALSO LIKE: Communication and Video Accessibility Act
Does Title III apply to your website?
First Circuit courts have found that every stand-alone website and application are a place of public accommodation regardless of any connection to a public-facing, and physical operation. Thus, they must adhere to ADA Title III, for instance, Netflix streaming.
The Eastern District of New York has concluded that web-only businesses are not covered by Title III unless they have some links with a public-facing, physical place of business where their products or services are being sold. Hence, the Second Circuit courts didn't find any concrete issue to make Title III essential for web-only businesses.
The Third Circuit has also concluded with the similar decision as the Second Circuit courts.
Moreover, the Ninth Circuit has wrapped up its decision on the note that businesses with physical stores must have accessible websites such as Dominos. However, you should note here that the Unruh Civil Rights Act under California State law differs from this decision. It is in favor of plaintiffs, wherein they are allowed to file a case against completely online operating businesses. For example, Square Inc. is an exclusively internet-based electronic payment service company without any physical store and has faced a lawsuit under the Unruh Act.
Whereas, the Eleventh Circuit has not found websites as places of public accommodations in the Gil vs. Winn Dixie case and signalled a much higher standard of actual exclusion or denial of services would be required.
Thus, there is an uncertainty about the law, and the circuit splits are unnerving. However, one thing is certain, mitigating lawsuits risks by applying ADA standards and making websites and applications accessible is a wise choice. Because websites and applications can be accessed anywhere, and their inaccessibility will be a subject to lawsuits and legal actions. Also, web accessibility leads to focus on diversity, equity, and inclusion by providing equal opportunities.
YOU MIGHT ALSO LIKE: Cost to Make Website ADA Compliant
Which businesses should comply with Title III?
Every business (including non-profits) that directly offers their products or services to the public, must have accessible digital properties.
Restaurants
Hotels
Shops
Movie theatres
Private school
Hospitals
Gyms
Daycare centers
Organizations offering courses or examinations
Travel and many more.
Whereas ADA Title III does not apply to the websites and applications of,
Religious organizations &
Private clubs
Wrapping up
Accessible digital properties can enhance customer experience, and market reach, and improve business productivity by limiting retrofitting or reworking efforts.
Compliance with ADA Title III requirements not only mitigates legal risks but also demonstrates a commitment to inclusivity and social responsibility. Embracing web accessibility is a step towards breaking down barriers and providing equal opportunities for individuals with disabilities, ultimately fostering a more accessible and inclusive society.
Skynet Technologies, an esteemed member of the International Association of Accessibility Professionals (IAAP) and an active participant in W3C, takes immense pride in its significant contributions to the global accessibility community.
Our expertise lies in providing ADA website accessibility remediation services that cater to a diverse array of needs. Whether you're seeking prompt enhancements in accessibility or a comprehensive revamp of your website's accessibility, rest assured, we possess the full capacity to fulfil your requirements. Our comprehensive range of services encompasses all facets of website accessibility, including design, audits, consultation, remediation, support, and ongoing maintenance.
You're welcome to contact us via email at hello@skynettechnologies.com or by utilizing the provided form. Our mission revolves around assisting you in elevating the accessibility of your digital presence and fostering greater inclusivity for all.
Related blogs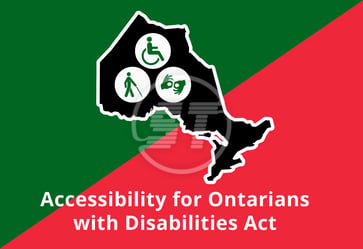 September 23, 2023
What are the Accessibility for Ontarians with Disabilities Act (AODA) requirements?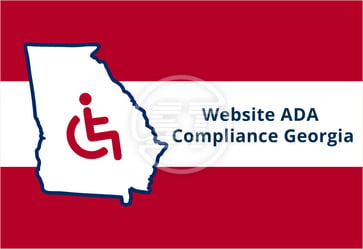 September 22, 2023
Website ADA compliance standards and guidelines in the Georgia!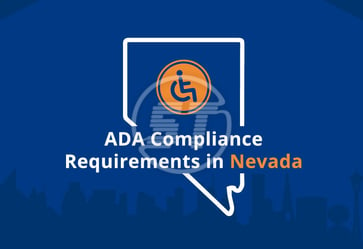 September 20, 2023
ADA Compliance Requirements for Websites & Applications in Nevada!