What is the Accessibility Canada Act (ACA)? How to make your organization's website ready to ensure digital compliance?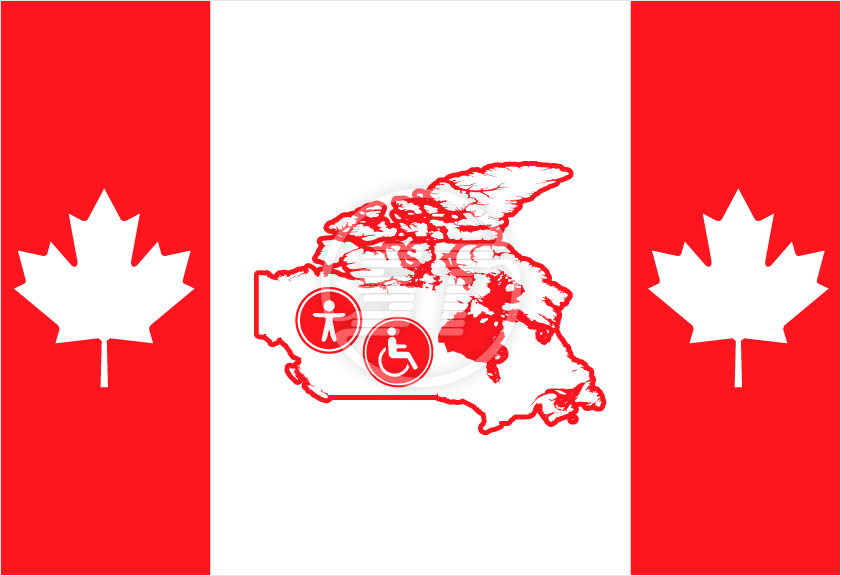 Integrating web accessibility policy into all processes of federal, public, and private organizations so that everyone can execute them without any hurdle is the primary goal of the Canadian and Provincial Governments. To achieve this goal, all Canadian federal organizations ought to adhere to the ACA (Accessibility Canada Act). The ACA came into action on July 11, 2019, and all federal agencies need to conform to the standards as soon as possible.
You should know here that Canada has different accessibility laws for distinct organizations. All public and private sector businesses ought to follow AODA (Accessibility for Ontarians with Disabilities Act) however, federal agencies comply with ACA. This act is applying to whole geographic areas of Canada. However, when it comes to businesses and industries, the ACA only impacts the facets that come under federal jurisdiction. For example, all government organizations including the Canadian armed forces, federally funded and regulated sectors including banking, and state-owned enterprises known as Crown Corporations (the companies that are mostly owned by the government but work as a private organization).
Requirements of Accessibility Canada Act!
The main idea behind creating ACA was to align the Canadian Human Rights Act and the Canadian Charter of Rights and Freedoms with digital accessibility. The act focuses on a clear vision to be an assistance for people with disabilities by creating a barrier-free Canada by January 1, 2040.
To eliminate all the barriers from available information and technology, Canadian websites and applications are required to conform with WCAG level AA standards. This is one of the key pillars of the ACA that digital experiences must be similar for everyone irrespective of their physical abilities.
Workspaces are required to provide accessible resources and equal opportunities to all employees. Whenever an organization procures a digital tool or content from third-party vendors, it should be accessible. All other digital services such as kiosks, payment machines, etc. expected to have easily accessible content/software.
Organizations are required to achieve their website accessibility and publish their accessibility plans at different deadlines. The deadline for federal agencies was December 31, 2022, large businesses with 100 or more employees were expected to conform by June 1, 2023, and small businesses with 10 to 99 employees shall achieve accessibility by June 1, 2024.
Whenever a website gets updated, its new accessibility plan, progress report, and description of its feedback process must reach to the Accessibility Commissioner. Training of accessibility responsible staff is mandatory to implement and maintain website's accessibility.
Read Section 5 of the ACA as well to know more about ACA requirements.
Essential steps to be taken to meet ACA requirements!
Latest WCAG updates

One of the simplest ways to fulfil ACA requirements is to keep up to date with all the latest guidelines of WCAG and update and maintain your websites accordingly. The updated websites serve diverse users by keeping pace with modern technologies.

Begin the accessibility work

The earliest you will start accessibility implementation, the lesser chances of inaccessibility consequences.

Testing is a must

Test the website using automated tools and manually to ensure all major barriers have been eliminated. Identify poor color contrast, missing alt text, captions, and other common mistakes.

Accessibility statement

Publishing an accessibility statement is crucial.

Take continuous feedback from the target audience (including people with disabilities)

Talking to your audience regularly to know their pain points and incorporating their feedback will ultimately improve the website experience. It also improves your rapport with the target users.

Use of assistive technology

Always test assistive technologies before publishing or updating website content. While testing assistive technology, you will come to know the problems users might encounter. Using those insights, you can ideate on proper solutions to mitigate existing issues.
What are the consequences of not adhering to the ACA?
The Canadian Accessibility Standards Development Organization (CASDO) is led by various people mainly people with disabilities who develop accessibility standards for Canada. The team works in a properly defined manner by assessing problems to inspecting them to understand what number of federal agencies are adhering to the standards. Failing to conform with the ACA leads to fines and various penalties.
The inspection for non-compliance includes scrutinizing different websites, taking actions against violation accusations, audits of websites that are suspects of accessibility violations, releasing notices of violation, and applying penalties on organizations. The violation fine varies, and the Commissioner may impose up to $250,000 per violation.
Wrapping up
Though it is difficult to claim 100% compliance, but maximum accessibility can be achieved by complying with the suggested guidelines. The reasons behind inaccessibility are lack of awareness of accessibility standards and not updating the websites' content and other elements continuously. Organizations must remember that maintaining a website's accessibility is an ongoing process.
Also, each organization should furnish an accessibility report containing WCAG conformance level and other details in every two years. It shows organizations' commitment to digital accessibility and generates trust among their users.
Skynet Technologies is proud W3C (World Wide Web Consortium) and IAAP (International Association of Accessibility Professionals) member and a part of the global accessibility community to stay up to date with compliance guidelines.
The businesses, large enterprises, Federal and state governments, educational institutions and universities who are considering remediating websites with full ADA WCAG 2.1/2.2 compliance; we provide full website accessibility remediation solution including audit, consulting, remediation, regular maintenance, monitoring, training, and support.
If you are looking for enterprise or custom web accessibility solutions, request a free ADA website accessibility remediation quote or email us at [email protected].