En 301 549 Accessibility - European Web Accessibility Standard and Its Requirements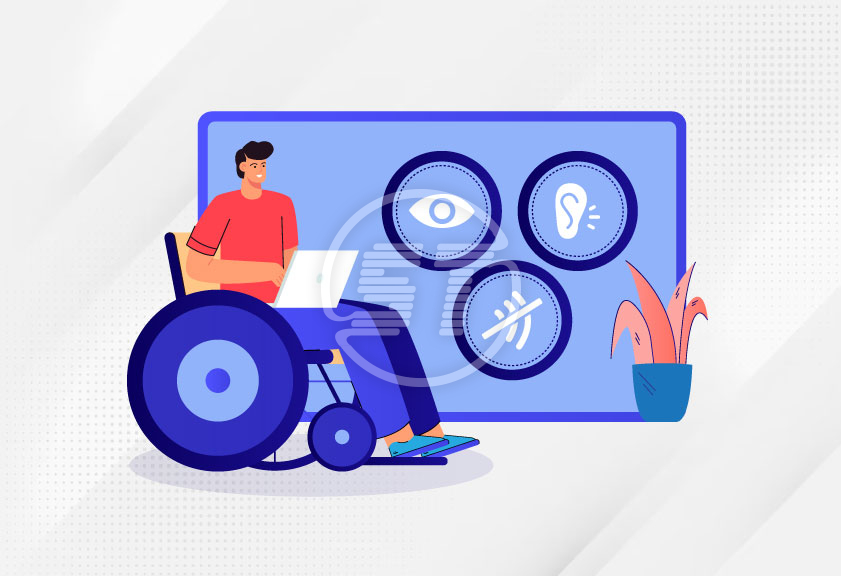 European web accessibility standards are known as EN 301 549. It allows organizations to measure websites and other digital properties' accessibility and are applicable for all member states, local and government bodies in European Union. The European Commission is committed to inclusivity, diversity, and equality; hence they have made it compulsory for each digital property (in Europe) made or bought by a public sector body to adhere with EN 301 549 accessibility.
The digital accessibility standard EN 301 549 directly refers to WCAG in order to ensure the optimum level of web accessibility. This act is specifically for websites, mobile apps, and other ICT (information and communication technology) products and services that are being used in Europe. EN 301 549 aims to make all public sector websites and apps harmonized within the European Union; thus, it is also known as HEN (Harmonized European Standard), which is a minimum specification to meet the requirements of the European Web Accessibility Directive (WAD).
Let's know more about accessibility standard.
Key points of EN 301 549 to remember!
All aspects of the latest EN 301 549 v3.2.1 standard are listed in Annex A that are relevant to WAD. According to the latest version, all public sector bodies should regularly provide a clear and detailed accessibility statement on how their websites or mobile applications are complying with this directive.
There must be an explanation for inaccessible elements (if there are any) and information about alternative accessibility elements.
The statement should contain a description of how a user can report a compliance failure or request information that is excluded from the scope of this directive.
There should be a link to the compliance mechanism that can be used by users if needed.
European Commission has provided a model of accessibility statement in Implementing Decision (EU) 2018/1523.
Member States must also:
Facilitate accessibility requirement applications for every website and mobile application under existing national laws.
Facilitate training programs on accessibility requirements.
Spread awareness about accessibility.
Share the best practices that are required to make accessible websites and mobile applications.
Ensure the availability of an effective enforcement procedure.
Member States should monitor digital compliance based on the methodology adopted by the Commission on 11 October 2018 that is established by Implementing Decision (EU) 2018/1524.
Moreover, starting from 23 December 2021, in every 3 years duration, Member States will publish and submit a report to the Commission which will present the result of monitoring and enforcing accessibility standards.
What is excluded from EN 301 549?
Please note that EN 301 549 does not apply to public service broadcasters and those non-government organizations that do not provide any kind of useful services. The directive does not apply to the following content elements:
Office file formats that are published before 23 September 2018 (unless they can be needed for administrative processes by any public sector body).
Audio or video content published before 23 September 2020.
Live audio or video.
Online mapping (if essential navigational information is available in an accessible way).
Any third-party content which is not under the control of a public sector body.
Reproduction of manuscripts or heritage items in some specific circumstances.
Intranet or extranet content which was made for a closed group of people before 23 September 2019, if the content has not received any major update.
Content of websites and mobile applications that are not updated or edited after 23 September 2019 provided the content is not required for any administrative process.
YOU MAY ALSO LIKE: Ecommerce ADA Compliance
From when does the directive apply and which are harmonized versions of EN 301 549?
Directive EN 301 549 is applicable from 22 December 2016 but became a law in the Member States by 23 September 2018. Member States had to apply the standards from 23 September 2019 for websites that were published after 22 September 2018, 23 September 2020 for all public sector websites, and 23 June 2021 for all mobile applications.
Versions:
The first version 1.1.2 of the standard was released in 2016 and was based on WCAG 2.0. Its standardization mandate was 376 however it was not harmonized.
The second version 2.1.2 released in 2018, and it was a resemblance to WCAG 2.1. European Commission harmonized it in December 2018, and it comes under mandate 554.
The next version is 3.1.1 released in November 2019 and it is not harmonized.
And the latest version 3.2.1 released in March 2021. It is harmonized on February 12, 2022, under mandate 554.
YOU MAY ALSO LIKE: Websites That Follows WCAG Guidelines
Technical requirements of European web accessibility standard!
Initially, European Commission curated standards (from WCAG 2.1) and then transformed them into harmonized European directives, which are supported by a legal force under European law. Harmonized standards/directives are based on two conditions –
The standard should be developed by European Standards Organizations (ESOs) under a mandate from the European Commission. These organizations are – ETSI (European Telecommunication Standards Institute), CEN (European Committee for Standardization), and CENELEC (European Committee for Electrotechnical Standardization) and together they are known as ESOs.
The official Journal of the EU must publish references to all the versions of the standard if they are harmonized.
So, is your website accessible under European web accessibility standards?
How will you find out if your website or mobile application is accessible under EN 301 549?
Well, if you are assuming that your digital property adheres to WCAG 2.1, then more or less it is accessible under European web accessibility standards. So, it is not like that; there is a catch! You must remember that:
Not all facets of EN 301 549 are based on WCAG best practices.
Both harmonized versions of EN 301 549 (v 2.1.2 and 3.2.1) have some requirements that are not included in WCAG 2.1. For instance, EN 301 549 addresses the use of biometric data. If an organization has a system that uses biometric data, they need to follow a specific set of rules to adhere to EN 301 549 to stay compliant.
EN 301 549 has some specific requirements for PDFs as well, which is missing in WCAG requirements.
Also, the latest versions of WCAG are not relevant to the WAD since they are not included in Annex A as the harmonized version of EN 301 549.
You can find all the latest requirements that are relevant to the WAD in Annex A. With time, EN 301 549 is evolving more without including WCAG standards; thus, if a website or application is meeting all success criteria of WCAG 2.1 will not ensure a presumption of conformity with the WAD. You can also check recent changes and updates in the standards to know more about EN 301 549.
YOU MAY ALSO LIKE: Difference between WCAG compliance level A, AA and AAA
Wrapping up
European standards apply to all public and private entities based out in EU. EN 301 549 v3.2.1 is the latest version of the standard that each digital property is expected to abide by. If any organization is not adhering to the standards, the consequences might be unpleasant.
Test your website, mobile apps, PDFs, and every other digital property regularly to ensure they are adhering to the latest European web standards. Remember, accessible digital assets are beneficial for your business in terms of audience and revenue growth and fewer chances of litigation.
Hope this article has helped you understand the basics of EN 301 549. However, it is advisable to reach out to a web development company for appropriate solutions on digital accessibility demands.
If you are seeking assistance with making your business website and other digital assets compliant with ADA standards, look no further than Skynet Technologies. As a prominent provider of ADA website accessibility services, we offer guidance and support to ensure that your digital assets are accessible to all. For more information, please contact us at hello@skynettechnologies.com or complete our free quote form.
Related blogs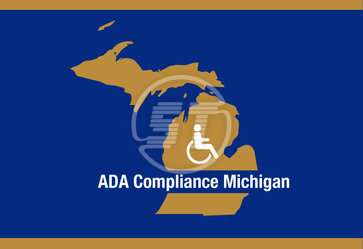 September 30, 2023
How can you ensure your website meets ADA compliance in Michigan?