Things to Consider while you go for Complete ADA Website Audit!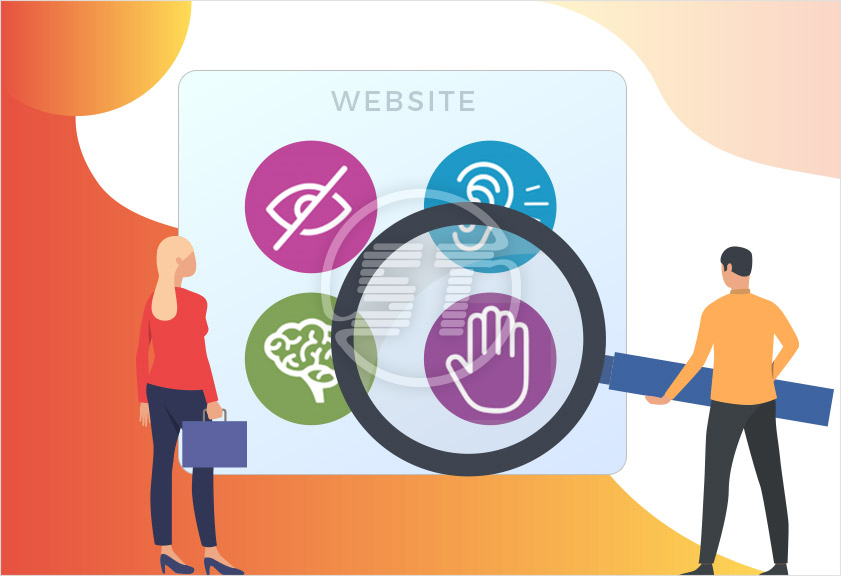 All businesses are actively building their digital assets by strictly complying with ADA guidelines. ADA compliance is not just about legal obligations. One needs to provide a good user experience to the website visitors. If you are denying access to the disabled, you are also losing out potential customers. It isn't just about business, that is the right thing to do! Companies are going for a complete ADA compliance audit to ensure that their website or mobile app is accessible to everyone without any discrimination.
A quick recap about ADA web compliance:
The Americans with Disabilities Act that was introduced in 1990 pertains to the civil rights of the citizens. It prohibits discrimination against people with disabilities and demands equitable access to all public places. Accordingly, many businesses have set up wheelchair ramps, the automatic door opens, etc. to make their work environment more disabled-friendly. But with an increase in internet usage, the same clause is extended by default to the websites as well. Although there is no explicit mention, many companies had to face expensive lawsuits for violating ADA compliance measures. So, companies have started to take extra care making their websites accessible to avoid legal and financial overheads.
ADA Website Audit
ADA compliance audit may seem daunting but it is necessary. However, before you jump in to audit your site, you need to be mindful of a few things.
How do you handle Multimedia?
As per the National Health Survey, nearly 10% of US adults have visual impairment of some kind. Further, nearly 15% have reported hearing troubles. So, while conducting an ADA compliance audit, you need to make sure your website is accessible to everyone. You need to ask a few questions such as -
Do you have audio descriptions to make videos more accessible?
Do you include transcriptions and text captions in your videos and audio-only content?
How about descriptive alt tags that can be interpreted by the screen readers?
Can you avoid flash images, GIFs that may create seizures?
These things can be taken care of easily without any external technical help. A proper content management system takes care of the alt tags, content updates as needed. It also serves as a guide for your web designer or agency to follow the coding and design standards.
How to handle text and links?
Earlier, little thought was given to the users with visual impairments during the web design, and content marketing. These physical challenges were given a backseat till ADA compliance measures became mandatory. They should have undeterred access to the content especially links and text. You should find answers to the following questions:
Do your text links clearly indicate that it is supposed to do instead of content such as click here, read more, etc.
How about text color and font size adjustments?
Are you avoiding the PDFs that cannot be interpreted by the screen readers?
Do you allow headers for the data tables?
Many users with visual impairments depend on high-contrast colors and therefore, web design agencies have to make sure that there are no low-contrast colors on the website.
Does my website provide easy navigation?
People with disabilities must be able to navigate through the websites freely without any hindrances. When conducting an ADA compliance audit, you can focus on -
Is the text and alt tags readable by the screen-readers?
How about the form labels and field descriptions?
A skip navigation link that allows screen readers to move straight to the main content
Can we avoid dead ends in the pages using a keyboard?
It is better to start navigating through your website to understand the user's pain points. You can uncover any dead end on the website, and gain a better understanding of the navigational flow.
Pick the ADA agency
Find an agency that has experience in working with the website development and inquire about how they maintain their workflows and address accessibility. There are some companies that have actual experience with website accessibility. You can go to such agencies. They might have prior experience working with website audits and generating reports. They would also have experience with various tools that can easily assess the website's accessibility.
Conduct the ADA website audit
Conducting an audit is a prudent thing to make sure your website is ADA compliant. Once you start the audit, the tools crawl through the site and identify the areas that do not meet the ADA compliance standards. You can get a clear picture of the work involved for you so you can plan your budget properly and weigh the benefits. If you have a progressive platform and have used the best coding practices during your website build, then your site is fairly compliant and you may not need further remedial measures. Based on the results and site configuration, one can plan out the cost for the server setup, tools, and create a roadmap.
Determine the Actionable ADA Remedies
Once you are done with the audit, you can report to gauge the efforts required, plan out the timelines, budget, deliverables, and other expected elements. You will at least understand where you stand and can plan the process of implementing the ADA compliance guidelines. Once you have clearly formulated the roadmap, then you can seek your developer to work on the remedies and improve the overall user experience.
Conclusion
There are myriad ways in which one can benefit from making the website accessible- from avoiding lawsuits to providing a great user experience. By performing the audit, you'll be able to understand the nuts and bolts of your website accessible to make it available to everyone. Although it is time-taking, there are many third-party agencies that can help you perform the audit and provide you some actionable insights.
With in-depth technical knowledge and measurable experience in checking all the aspect for compliance with WCAG 2.1 guidelines and create a detailed scope of work and areas where changes are needed. Skynet Technologies USA LLC provide complete ADA compliance audit to ensure your website is accessible for everyone. We can develop any website, mobile application or enterprise application ADA compliant!
Related blogs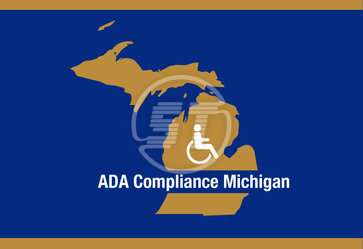 September 30, 2023
How can you ensure your website meets ADA compliance in Michigan?