Top Reasons why choose Aimeos Laravel for your Ecommerce Store!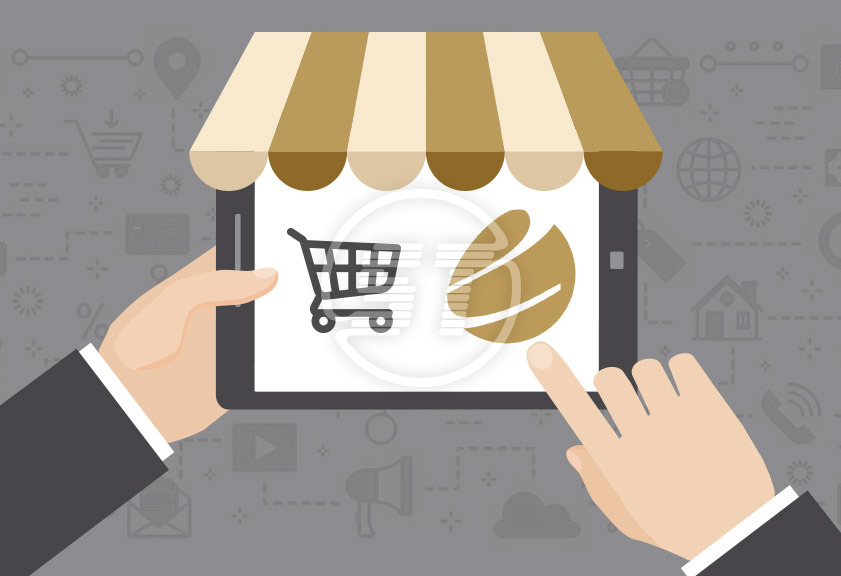 Are you planning to have an ecommerce website? Well, definitely, with a plentitude of options, you might be in a state of perplexity. How about we offer you something exceptional that comes with numerous benefits and serves your purpose completely? Laravel, one of the most sought-out PHP frameworks for website development. It is light-weight, efficient, scalable, and flexible which takes ecommerce development to a whole new level. It has got an Aimeos framework that is known to build ultra-fast ecommerce stores.
Well, at this moment, you may need more information to be convinced of why Aimeos Laravel is one of the best options for your ecommerce store. Keep reading, the details are underway here.
What is Laravel Aimeos?
Aimeos is one of the Laravel web development packages available. It is one of the top-rated and most used ecommerce packages amongst enterprises. With a package of features, one can develop a full-fledged shopping website that enjoys a great deal of scalability. With additional features, your ecommerce website also makes way to the top pages of the search engines. The primary reason why developers prefer this Laravel ecommerce package is it is pocket-friendly and also removes many hassles that developers usually face.
Why Laravel Aimeos is a great choice for Ecommerce Store?
To build a scalable e-commerce store, there are many frameworks available in the marketplace from Magento to Shopify that lets you develop a store from the ground up. Laravel Aimeos is a PHP ecommerce framework that emerged as one of the top choices for developing an online store. It has been a proven solution that comes with the best ecommerce packages to keep the businesses ahead in the race for various enterprises in different industry verticals.
To understand why it is a great choice for your ecommerce store, let us first look into its features.
Some of the Highlighted Features of Aimeos
The top benefits from Aimeos you will get is its flexibility, customizability, performance and scalability. With the blend of Laravel, Symfony or TYPO3, Aimeos provide out-of-box ecommerce store features:
Multi-Vendor, Multi-Channel and Multi-Warehouse Features - Laravel Aimeos is capable of creating multi-vendor, multi-channel, and multi-warehouse for building marketplaces and complex B2B apps. You can also create affiliate systems along with the site extensions. The merchants can manage their inventories as they host a large number of online stores using SaaS without any additional costs.
Develop shops from one to 1 billion items that render in 20ms - Laravel Aimeos lets you build bigger ecommerce platforms as compared to the current market giants like Amazon. There are many features like Elasticsearch and gigacommerce extensions that can render your shop with a capacity of more than a billion items in just 20 ms.
Bundles, vouchers, virtual, configurable, custom and event products - With Aimeos, your ecommerce stores contain all types of products including bundles, vouchers, events, configurable and custom input attributes.
Turn every product into a subscription with recurring payment - Laravel Aimeos automatically stores the payment status via supported payment providers so that you can sell your products in arbitrary time intervals.
Supports 100+ payment gateways - With Omnipay PHP library, your store can capture payments worldwide from a variety of payment service providers.
Full RTL language support - Starting from Aimeos 2021.04 release, Aimeos provide built-in support for RTL (right to left) languages. Withing text direction, it also includes components placing, menus, paddings and margins.
World-class JSON REST API based on jsonapi.org standard - You can use JSON REST API to build custom progressive web apps, native mobile apps, and interactive frontends.
Build multi-tenant e-commerce SaaS solutions - With the use of Aimeos, develop an unlimited number of ultra-fast ecommerce stores in one installation where you can manage inventory as a merchant without any additional costs.
Google Lighthouse Results

Aimeos is frequently tested using Google Lighthouse on regular basis and gets the full score in all four principles including performance, accessibility, best practices and SEO. This defines the unmatched quality and speed of the Aimeos Laravel platform & it makes their clients more satisfied with a delightful experience!
Benefits of Laravel Aimeos
Run an ecommerce store smoothly - Laravel Aimeos offers many out-of-the-box features and also customized options to meet the specific needs of your business. You can add a detailed view of your products, can search for the desired products easily, and also implement a faster checkout process. With such necessary features, one can run their ecommerce stores at optimal performance levels.
Rank better on Google - Laravel Aimeos is one of the top-rated and most popular ecommerce packages among developers and enterprises. With plenty of features that come in handy to web developers in building a full-fledged shopping cart, it is one of the most used platforms. It also eases the SEO tasks with in-built features that make your shop rank higher in the search engines.
Highly Secure - Although it is known that none of the PHP frameworks are completely safe from external attacks, Laravel Aimeos does offer a significant amount of security measures that help in building a highly secured webshop. It also blocks any kind of SQL injections or XSS attacks, makes sure that there are no breaches, and safeguards your store round the clock.
Easy Integrations - This Laravel ecommerce package helps the developers to create a fully functional ecommerce website as it is capable of displaying and managing more than a billion products to the customers. Also, its code structure helps web developers to integrate it with any PHP web app.
Highly Stable - It is a stable platform as the code is well-written and all the features are custom-designed so there is no need to install any additional plugins. It can also work independently and doesn't need any sort of maintenance. Any changes you need can be done with clean code packages.
Affordability - Unlike most of the PHP frameworks, Laravel Aimeos is very easy on your pocket. You can buy enterprise-level ecommerce solutions with all the requisite features and plugins at a very reasonable price. The packages are all exclusive of any additional costs and all the features you need can be brought down to minimal costs.
TYPO3 Distribution - This is one of the most promising features of Laravel Aimeos. It helps your online merchants to easily introduce their ecommerce stores to the people by providing an image synthesis that renders up to 40 ms and can also manage 10k online orders per day.
How to find the right Laravel Aimeos developers?
Now that you have adequate information to convince you on why Laravel Aimeos should be chosen for your next ecommerce project, it is time to find the right Laravel partners for developing the website.
Some of the points to consider before choosing a Laravel development company:
Should be working on the latest ecommerce technologies
A good portfolio of its ecommerce applications
Experience in working on the Laravel platform
Verify its clients' reviews and testimonials
Payment policy of the company
Smooth communication and Project Management
Conclusion
As more and more people started to makeshift their shopping patterns from traditional brick-and-mortar stores to ecommerce stores, Laravel Aimeos has emerged to be one of the outstanding ecommerce solutions used by various enterprises. It's high scalability, good performance, and efficiency are some of the top reasons behind its success. Whether you are a startup or been around for a while, Laravel Aimeos is one of the most reliable platforms to build a top-rated ecommerce platform. You can contact our team at Skynet Technologies who are proficient Laravel developers and can help you build the platform you need. Write to us here.
Build ultra-fast, versatile, and scalable ecommerce websites with Aimeos, an open-source Laravel framework. With proven expertise in building top-level ecommerce stores using Aimeos, whether you want to migrate to Aimeos, integrate any application, redesign your Aimeos online store, require new features Aimeos development, or real-time support and maintenance for your store, Skynet Technologies will always happy to help you.