Drupal 8 Commerce - Great Solution for Your Ecommerce Storefront!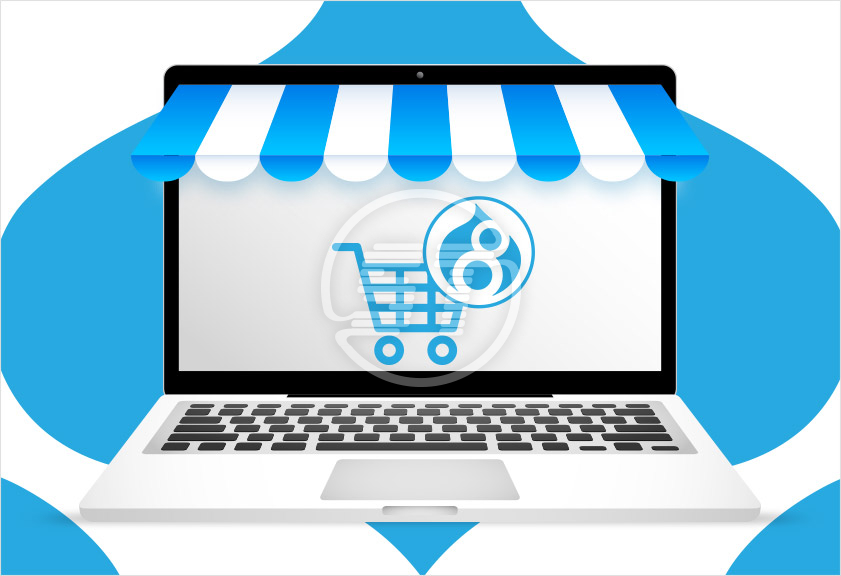 Do you have an ecommerce business? Or opting to embark on the digital voyage? While the ecommerce market is saturated, you need a specialized solution that suits your requirements the best and puts you ahead in the competition. Drupal 8 commerce is a solid solution for creating ecommerce stores of any complexity. Like any other contributed module, it is free and open-source with unlimited opportunities. You can build a full-fledged ecommerce framework that is efficient, scalable, and reliable covering all the needs of an online store - product catalog, cart, checkout, shipping, and so on. With an ocean of add-on contributed modules, you can have endless features and comprehensive capabilities for building a vibrant and flourishing business.
Drupal 8 commerce has a number of basic functions and innovations for your ecommerce store. It has launched all the modules for the purpose of ecommerce. As more and more modules are released, a large number of them are available in stable versions. There are a number of options included in Drupal 8 - Store types, Product attributes, Promotions, Order types, Order item types, Checkout flows, Product variation types.
Why Drupal 8 is an ideal solution for ecommerce?
Drupal 8 commerce is one of the excellent choices if you are looking for options for building an ecommerce store.
High Performance - Online buyers tend to drop off if the page loading speed exceeds 3 seconds. Hence, it is crucial that your online stores need to have high loading speeds. Buyers want to browse your website for products, compare multiple products, and even place orders without a timeout. Drupal 8 facilitates faster loading as it has powerful caching techniques. One of the caching techniques is BigPipe that lets your static website elements load dynamic ones for the users.
Engaging Content - Drupal 8 serves as a powerful content management system that lets you create a website that serves more than just an online store. With Drupal 8 features, your website will have diverse content types that support your store with great content that engages your buyers. Content-driven commerce is delivered by Drupal 8 that gets engaged customers, better SEO, and increased conversions.
Mobile Responsiveness - As more and more consumers use smartphones for accessing an ecommerce store, your Drupal commerce store needs to be mobile-friendly. As mobile sales are headed to overtake desktop sales very soon, Drupal 8 is an asset that comes with mobile responsive out-of-box features. It has everything that makes your theme mobile responsive. Its elements also magically adjust to mobile device screens so that mobile users can shop with pleasure.
Third-party Integrations - Drupal 8 ecommerce facilitates third-party integrations that make your ecommerce store robust and scalable. Drupal 8 offers a ton of third-party services that make payments, marketing, analytics, online customer support, CRM, and more that make your ecommerce store more robust. Drupal 8 has also built-in web services that make integrations incredibly smoother.
Multilingual - If you want to make your ecommerce an international one, you need to localize your content. Customers are more willing to buy when they find the information in their native language. Drupal 8 offers multilanguage support. You can also add language to your web stores easily and translate it into the language of your choice. It also supports interface translations for hundreds of languages.
Multistore capability - With Drupal 8, you can have either a single store or multi-stores. Each of the stores can have their own product types, currencies, taxes, cart, checkout, contact information, and others.
Multicurrency Support - Drupal 8 enables you to add multiple currencies as well as custom ones by providing the currency code. You can have smart support for multiple currencies. One can also take the names of each currency in each language, the format, and other important details.
Amazing product handling - Drupal 8 online stores are flexible and can have whatever products you wish to have from simple ones to products with attributes. You can conveniently manage your orders and stocks. Without-of-box modules, you can even have creative selectors like color swatch for product attributes. Multilingual products are also easy to set up.
Flexible payment gateways - Customers are more likely to make a purchase when they have their preferred payment gateways. Drupal 8 supports more than 70+ payment gateways such as Authorize.Net, Braintree, Square, PayPal, Stripe. You can have add-on contributed modules for any provider and also create custom modules. Your Drupal 8 commerce stores will have handy interfaces that let you authorize, void, or even refund the customers' payments.
Flexible Promotions - You can engage your customers with promotions and discounts. Your Drupal 8 commerce store will offer you a number of in-built offer types for promotions. They work in accordance with the conditions that are set by you.
Smart handling for taxes - Drupal 8 can automatically calculate the taxes for specifying the final product prices. It has predefined taxes for each country and even the merchants can choose special taxes. The system knows all the taxing specifics and makes the whole process easier.
Multiple order types - Drupal 8 commerce stores can have not one but multiple order types with special workflows for each store. You can create fine-tuned experiences for various product types. For instance, selling t-shirts needs a different workflow from selling tickets. Order receipt emails can also be customized.
Flexible checkout options - Checkout options are incredibly handy as they offer progress indication bars. The repeat customers can also checkout by reusing the previously entered information. You can also have guest checkout options, and so on. There can also be different checkout flows for different product types.
Shipping options - With Drupal 8, one can configure the shipping methods, manage the shipments, and define the products that are shippable. The basic shipping features are handled by some add-on modules. There is also a plugin-based system for more specific and advanced shipping integrations. Developers can create a custom plugin for you.
If you ever venture into the domain of ecommerce, Drupal 8 is a box of treasure with customization that finetune your ecommerce website as per your needs. Entrust your Drupal 8 ecommerce website to our Drupal experts. We have a lot of experience with building ecommerce websites and Drupal CMS. We help you take the leverage of Drupal 8 commerce and transform your customer experience.
We combine Drupal ecommerce expertise with creative freedom and digital craftsmanship to develop the best Drupal Commerce store that offer ideal customer experience. Skynet Technologies offer the most powerful Drupal 8 Commerce store, applications and websites with Drupal 8 Commerce, the best platform for social commerce. Leverage the new Drupal 8 Commerce development for a seamless omnichannel sales platform. Let's connect to get ground-breaking results with Drupal Commerce Development!
Related blogs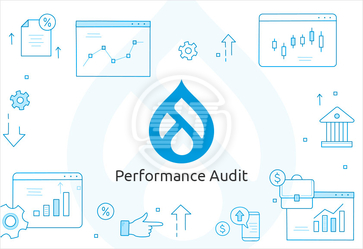 Drupal Performance Audit – Best Practices and Areas to Focus!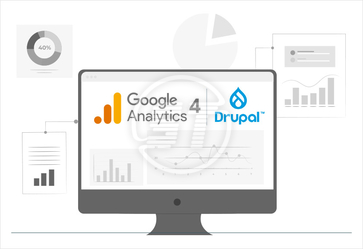 How to set up and use Drupal Google Analytics 4?