Drupal Commerce SEO - How can it be beneficial?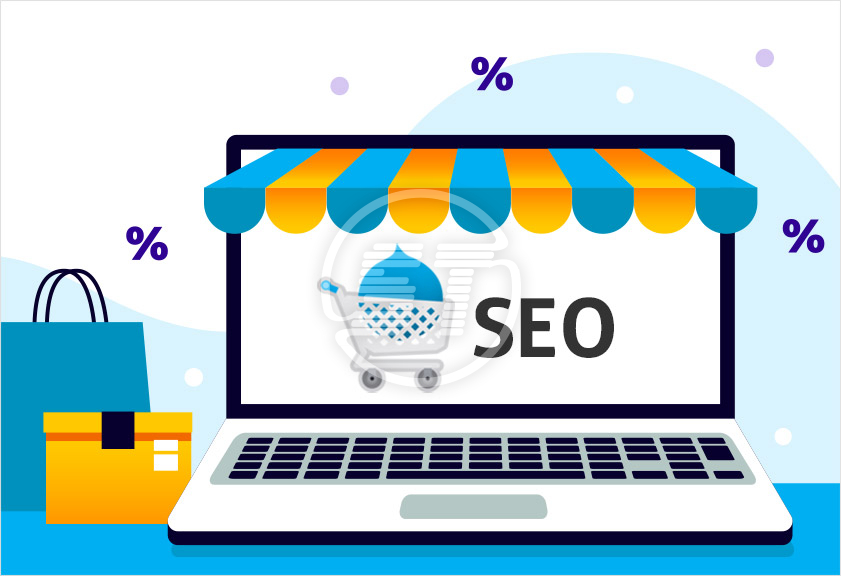 Drupal Commerce has powered many ecommerce websites to date. The web is an overcrowded place with millions of customers and retailers. These numbers have increased at a staggering pace as the pandemic engulfed the whole world introducing lockdown and social distancing norms. So, you'll want to drum up your e-store and optimize your website for better visibility on search engines.
Drupal has powerful, well-built SEO functionalities. Drupal Commerce SEO entails a series of strategies that provide good website exposure and make your website rank higher on the search engine results. Drupal has a comprehensive range of functionalities and several modules that can assist you with SEO strategies. It has many off-the-shelf solutions that propel the demand and help e-retailers to grow their business at an unprecedented rate.
Drupal Commerce SEO
Drupal comes with several modules to design your ecommerce store in a way that performs great on search engines.
1. Latest Drupal Version - Having the latest version of Drupal ensures the safety of your website and fixes any vulnerabilities thereby tightening your website security. Any search engine favors websites that are safe and secure. Moreover, having new features on your website can improve the user engagement that positively reinforces your SEO score.
2. Schema Markup - Drupal has Schema Markup modules that help your website to rank better in the search engines. Schema markup tells the search engines the meaning of your code or data. This way you can make it more informative and the search engine results look richer with all the information.
3. Meta Tag Module - By installing a Drupal meta tag module, meta content like meta title, meta description would be used by default. The meta-information also helps the search engines and users about the content of your page. Effective meta tags push your website content up in the search results.
4. Redirections - Drupal has some modules that can manage 301 redirects to help you to maintain clear internal and external links. This will ensure that the entire website is in order and has no 404 pages. You can use a 301 redirection to redirect the invalid URL to a valid page.
5. Keep your URLs clean - Search engines favor URLs that are readable, short, and with apt description. Drupal has a Pathauto module that can automatically convert bad URLs into clean URLs.
6. Create a Sitemap - A sitemap informs the search engines about your website organization and hierarchy which makes it easy for them to crawl your pages. You can use a sitmap.xml module that can create the sitemap automatically and provide your website with the necessary exposure.
However, the SEO game is a never-ending process and you need to devote your attention constantly to maintain consistent visibility.
Drupal Commerce SEO Benefits
Here are some spectacular benefits of Drupal Commerce SEO that makes it an ideal platform for building a high-performing online marketplace.
Customer Acquisition and Retention
Customer acquisition is a crucial factor in any ecommerce business. The major concern of any business is how to drive maximum customers to your Drupal store. By strictly complying with the SEO guidelines, the Drupal commerce store can grab some prospects' eyeballs. It has been a proven fact that the websites that rank higher in search engines gain more trust and enjoy the credibility of the customers. This results in building a loyal customer base to your Drupal store who come back again to make a purchase. So have an experienced E-commerce SEO marketing company that can help increase the organic visibility of your Drupal store by ranking your web store higher in the SERP results.
Increase visibility and Brand Awareness
The primary aim of any ecommerce business is to be noticed or viewed digitally but with an umpteen website, it is not as easy as it seems to be. Firstly, it is very difficult to survive the competition and be at the forefront of the web. One needs to know what their target audience is searching for and also do a competitor analysis to understand the latest trends in your niche market. Once you understand this, you can increase your organic traffic. By appearing on the first pages of the search results, the prospective customer stumbles on your brand and this could trigger them to remember your store. Some website visitors also view higher ranking as an endorsement which increases the awareness and likelihood to visit your store.
Optimizing the marketing funnel
The traditional marketing funnel - includes awareness, consideration, conversion, loyalty, and advocacy. The first step involves relying on a steady stream of new buyers. With Drupal SEO, you can drive low-cost top-of-the-funnel traffic to the next step in the funnel. Some aspects of SEO guidelines like eye-catching designs, engaging content, website performance, relevance, etc. play a crucial role in driving them forward in the funnel. Drupal SEO services target the right intent at the ideal points on your website and influence the shopper movements in the funnel. This increases the likelihood of conversions.
Mobile-first
By choosing Drupal themes that are mobile-responsive, your Drupal Commerce store can perform well on any screens. By carefully building your website using Drupal CMS, you can enable easy rendering of your pages on any browser and device. Drupal also has an AMP module that assists you in implementing responsive websites. Mobile users can have a great experience without any fuss of scroll, pinch, or zoom. With a professional developer on your end, you can have your entire setup to be mobile responsive. Google also started to penalize the websites that aren't mobile-friendly. So Drupal Commerce stores have higher chances of ranking better by Google search engines.
Improve Customer Experience
Strong customer experience drives conversions. Drupal SEO services help us to build optimized websites that improve the usability issues of the store and that in turn has a knock-on effect of improving the rankings. Our developers also pick the interactive theme and create eye-catching designs while our development team builds a faster, safer, and secure Drupal commerce store that is complemented by Drupal commerce SEO services. This improves the quality of user experience.
A lasting impact
Drupal SEO creates a lasting impact unlike paid advertising whose impact and value last only as long as the campaign is on. Drupal SEO focuses on the content, design, and technology and it's an eternal cycle of optimization of your web store. You can elevate the organic search performance for years to come. It also adds great ammunition to your other ad campaigns. SEO is not just about gaining better rankings in the SERP results. It provides 360-degree online marketing services like better content management, optimized product descriptions, fixing broken links, SEO optimized keywords, social media connections, and a metric ton more.
Way to go!
You can enjoy a multitude of benefits with Drupal Commerce SEO although SEO is no child's play and not easy to master. Skynet Technologies has full expertise in shaping up the strategy to increase the number of qualified buyers to your Drupal store. We have both the expertise and experience in building search engine optimized websites that result in better rankings and greater visibility. We worked with a variety of clients spanning across industry segments meeting their needs and expectations. You can focus on creating productive strategies for your core business while we deal with the visibility and branding for your Drupal store. Talk to us here.
Let's Find out and Discover More Opportunities for Your Business Website! Click the button below and we would get back to you with a brief SEO audit of your website.
We provide Drupal Commerce development to fuel your business with enterprise level capabilities and keep your customer coming back! Skynet technologies always strive to remain updated to the latest SEO updates to keep the website or store on Google, Bing, Yahoo and another search engine approved. We have a bunch of creative and qualified internet marketing professionals having years of expertise and capability in developing the right strategy for SEO, SMO, SMM, SEM, PPC, Affiliate Marketing, Email Marketing, Content Marketing, Google Shopping and more to hit the millions of minds!
Related blogs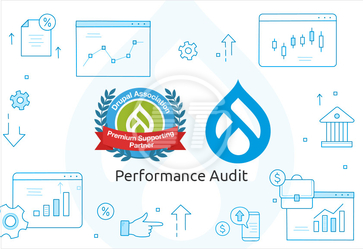 Drupal Performance Audit – Best Practices and Areas to Focus!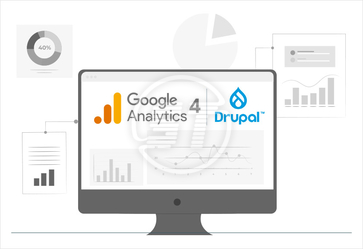 How to set up and use Drupal Google Analytics 4?