The Ultimate Guide to hire the Right Drupal Developer!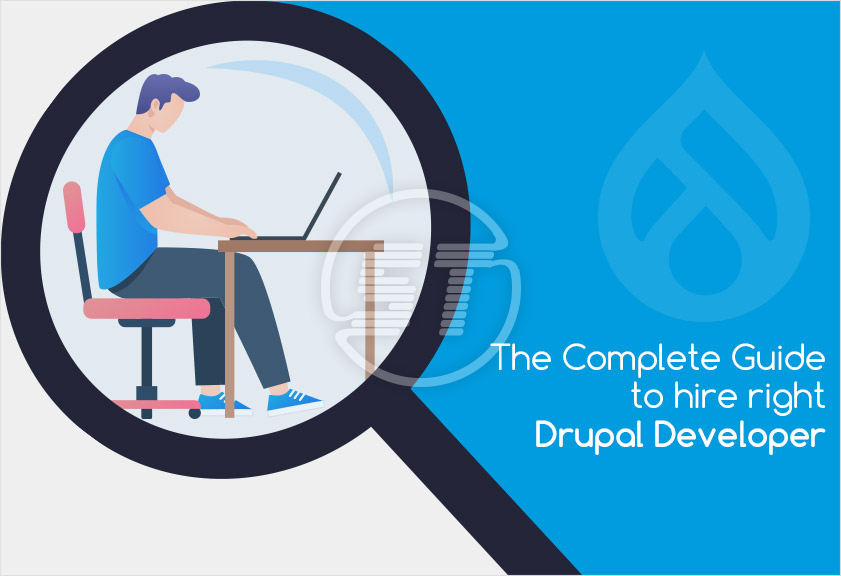 The Drupal community is enormous and there are more than a million engineers contributing to the development of this tool. However, finding a professional team of Drupal experts is one of the most common challenges faced by many companies today. This holds true even for an open-source platform such as Drupal although there is a plethora of Drupal agencies who have a team of certified Drupal developers. But, getting the right people on the bus is one of the difficult decisions one can make. If you are struggling to recruit a professional and skilled Drupal developer, we've got you covered. Read this complete guide before you make the right decision. Let's dive in.
1. Be sure of what you need
You need to be sure of what you need when building multisite websites with custom themes and Drupal codebase. Know what you need and how much experience is needed in creating custom modules and building enterprise websites. Different Drupal projects demand different skill sets. So, it is very important for you to understand the key process involved in your projects while recruiting the Drupal developer. It is essential for you to know the scope of your project and understand the most important elements of the project, the budget, and time limitations. These are important to get the quality work for your project.
2. Create Job Description
You need to create the right job description about how old your project is, how do you want to improve it, and what you are looking for in the developer. List out all the job responsibilities including the maintenance and support services. See if a junior specialist or a freelancer with working experience would fit into the role. Have a clear vision before you begin your hunt.
What is the Technology Stack?
Be aware of all the tools and technologies the developer needs to be skilled in. The applicants should have clarity in understanding what you want them to work in. List out the backend, front end, or full-stack requirement details for the Drupal website developers. Accordingly, you can shortlist them.
What are the budget limitations?
First evaluate the job requirements, project needs, and define the budget estimates for the position. Analyze the market situation and understand the hourly rates. You can offer better conditions than the current market and attract many experienced professional Drupal developers.
3. Dive into recruiting and hunting
You can search for the platforms where you can find the right Drupal developer for your projects. There are numerous job portals with listings of brilliant Drupal developers. You can ask for suggestions about the best Drupal agency or you can post your job requirement in the portal. There are also a lot of job portals and freelancing websites like Indeed, Glassdoor, LinkedIn where you can find Drupal development services companies. Social media is also one of the best alternatives to find suitable candidates for your project. Check out their digital or social footprint for their work experience details, communication skills, connections, community, testimonials to arrive at a better solution.
4. Shortlist the applicants
Time to nix off some people and agencies off the list. Go through the applications, and interpret them wisely. Their statement of work and resume should reflect your requirements. See if they match the technical requirements of your project- their familiarity with Drupal versions, the modules they worked on, the industry experience, front-end or back-end specialization, etc. The next step is to find their experience levels. See if they have worked on Drupal versions such as Drupal 6, Drupal 7, and more. The latest versions the developer worked on, the better is for them to understand the complexities and solutions to overcome them. Provide them some sample scenarios to gauge their analysis, enthusiasm, turnaround time, and knowledge of the developers. Also, if their involvement in the community is little then it could be a red flag. Although it is not mandatory, you can use your gut here as some enthusiasts and skilled developers who may not be active on forums may still be darn great Drupal developers.
5. Understand your Drupal partner
You need to understand the skill set of the front-end and back-end Drupal developers, QA team, DevOps personnel. Your project may need different skillsets and you need to make sure the team can handle the requirements of your projects. You need to consider their experience to assess their expertise and familiarity with the CMS. An experienced team of Drupal experts will understand the nitty-gritty of the CMS and play a crucial role in crunch situations.
Are they certified Drupal developers?
Acquia has a Drupal certification program for developers who have been looking for gaining proficiency. An Acquia certified Drupal expert is someone who helps you stand out from the crowd. A certified team will act as an added benefit as he would bring the necessary proficiency and expertise to the table and will play a key role in the amelioration of the project workflow.
Are they part of the Drupal community?
Drupal is an open-source platform and it enjoys a thriving global community. It encourages its members and teams to actively contribute to the advancement of the platform. There have been thousands of Drupal developers who are striving hard to improve the platform and contributing to its growth.
Do they offer Drupal support and maintenance?
Drupal releases regular security updates and minor upgrades. It is important for the Drupal partner to access these upgrades and do the needful for your project. Many technical glitches are bound to happen even post-deployment and the agency should be able to offer the support and maintenance services as required. You can ensure a smooth and secure website performance if there is a dedicated support team at your helm.
Drupal Third-party App Proficiency?
When you are developing a web application with Drupal, there may arise a need to be proficient in third party application integration as well to meet your project requirements. So, choose someone with expertise in third party applications such as ERP, CRM, logistics applications, marketing automation, etc. They should also have experience in data visualization and analytics in order to measure your website efficiency. JavaScript frameworks are a different route to handle headless Drupal.
There has been fierce competition and also never-ending challenges in the process of finding Drupal developers who seem to be the perfect fit for your projects. When you plan to work in collaboration with a Drupal partner, you can get your facts right by following the above guidelines. The right partner will ease your project management and web development workflow. The right team will also help you make the best out of the existing resources. Although it is no cakewalk, the above list is the best way to find the best fit.
Skynet Technologies USA LLC is a specialized Drupal Development Company delivering content-driven website and web application using Drupal 7, Drupal 8, and Drupal 9. With Drupal, we can transform your idea into reality. Our skilled and qualified Drupal developers have years of experience in customizing Drupal modules to leverage the advantage of personalized features and functionality to suit your business needs. We deliver custom Drupal solutions. Get an idea about where you have to target your focus and also a step-by-step ultimate guide for hiring a Drupal developer.
Related blogs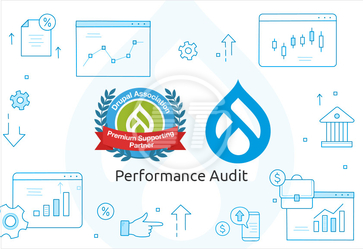 Drupal Performance Audit – Best Practices and Areas to Focus!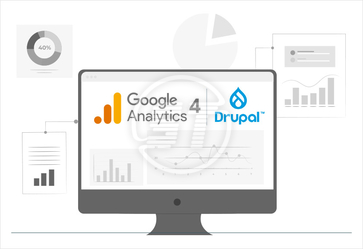 How to set up and use Drupal Google Analytics 4?