Top reasons to choose reliable Drupal development services for your next project!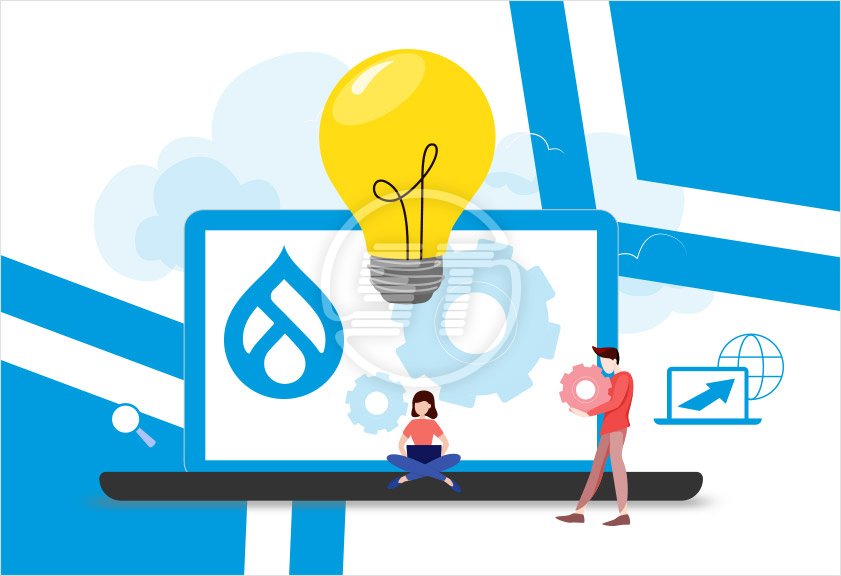 While running a business enterprise, you need to choose the right technology stack to achieve phenomenal growth. Making the right moves by relying on both intuition and anticipation of your competitors' strategies can make a world of difference in deciding whether you achieve a spectacular triumph or a drudging defeat. Selecting the right CMS in the incipient stages itself could have a groundbreaking impact on your business. So, what is the best platform for you to transform your digital experience?
Choosing Drupal development services for your next project can garner significant results for your organization. It offers out-of-the-box web content management tools that allow businesses to power digital innovation. It is an ideal choice if you seek a reliable, safe, and flexible web CMS for creating the features of your choice and leave out the weighty ones with high-level customization.
Every time you want to make an update or caught up with a new business goal and ponder over Drupal's ability in handling what you want, we would answer with a resounding "yes!". With Drupal's endless potential coupled with its functionalities and module extensions, there is no limit to imagine what could be done with Drupal without deranging your business.
Why choose Drupal Development for your next project?
1. Impeccable Security
Drupal beats even the best and big players in the CMS market when it comes to security. It has a proven record of being the most secure and safe CMS. It is various instances where it stood resilient to even the most critical internet vulnerabilities. Even the Drupal community of developers is quite active in staying tuned to the latest security patches and updates. They are prompt in responding to security issues.
Drupal has in-built support for safeguarding your private information such as passwords and account info. It supports the enforcement of strong password policies, session limits, single sign-on systems, and other industry-enforced authentication practices. By offering granular user access control to the administrators, one can have total control over what others view and modify.
If you need top-of-the-line security applications, Drupal also offers firm database encryption. It also ensures data validation by preventing malicious data entries such as XSS, CSRF, etc. Any brute-force password attacks are also prevented as Drupal limits the number of logins attempts from a single IP address for a predefined time period. Its multi-layered cache architecture helps in mitigating any Denial of Service (DoS) attacks.
Drupal addresses all the top security risks of the Open Web App Security Project making it one of the best-security focused CMS in the market. Drupal is your best bet if security is your primary concern, making it the best CMS garnering the highest traffic to its websites.
2. Flexible Content Architecture
Drupal makes it easy to create and publish content on your website with a WYSIWYG editor. The content team would have seamless experience assessing, editing, and approving content and make it look good across all devices and browsers. You also have the option of in-place authoring where you can just edit the content right there. Content taxonomy and tagging is another great option of Drupal which helps in defining content elements, and content taxonomy.
With flexible content architecture, Drupal shows immense ability to exhibit apt content with stupendous view mode and display tools. With customizable menus, it exhibits a great user experience across all devices. Drupal also offers reusable and future-proof content by decoupling both the front-end and back-ends. With headless Drupal, you can build better experiences with presentation-neutral content and RESTful API. Content flexibility is also achieved by ingestion of content from third-party content as well.
3. Incredible Scalability and Speed
As more and more businesses are going digital; one should gear up for a colossal amount of traffic to your website content. Drupal CMS can scale as per your needs. It provides great scalability supporting content-rich sites and experiences. Drupal also helps to surmount the logjam and helps in running a steadfast project.
4. Mobile-responsive
In the age of smartphones, everything is happening on-the-go. You need your websites to be mobile friendlier. Drupal enables responsive site development and web apps that deliver optimal user experiences on any device. With a responsive web design approach, Drupal offers an impeccable content experience to users on multiple devices.
5. Multilingual
You can deliver localized digital experiences with Drupal's out-of-the-box multi-language handling capabilities. Drupal 8 has 4 core modules for enabling content translation in over 90+ languages on your site. It enables businesses to speak to customers in their languages. It also supports configuration and content translation workflows. If you need to build customized sites in the language of your choice or build a dynamic multilingual web app, Drupal is a noteworthy option. After Drupal installation, language packages are automatically downloaded and implemented without hampering customized translations.
6. Third-party Integration
Drupal integrates seamlessly with a plethora of technologies and business apps making your website an astounding asset. You can leverage the best set of tools and technologies to make your website more robust and scalable. You can turn your website more vibrant by connecting content to the other sites and apps through Drupal's API-first approach. If you want to flex with and explore amazing third-party tools, Drupal provides you the requisite liberty.
7. Robust Community
Drupal is open-source software that enjoys a robust community across the globe supporting a collaborative workflow. Drupal experts across the world make valuable contributions to the community from design to system architecture. They come together and share knowledge across the forums. The community is one of the most active in helping fellow developers in answering their questions.
8. Business-driven & multisite ecosystem
Drupal understands the business demands much better than the others. It helps in creating boundless solutions that support your business requirements. It also supports multisite functionality, wherein if you have a plethora of businesses, you can have multiple websites for different segments. You can set up multi-sites across your brands, enterprises, geographies, and promotional campaigns.
Amidst the evolving consumer demands and business growth, there no dearth of what Drupal could do. Hence business giants like Tesla, Pfizer, The Economist, and more are powered by Drupal. You can also join the league by choosing Drupal and enjoy the power-packed features of Drupal. If you find working with Drupal an arduous task, you can hit us up. Skynet Technologies could be your springboard for success in building great digital experiences with Drupal development.
As a leading Drupal development company in the USA, we create engaging digital experiences and delivering tangible business results. We offer complete Drupal solutions includes Drupal design to Drupal Development and Drupal API integration to maintenance and support. It provides better customization, scalability, security, usability, and accessibility. So, while you choose Drupal development services for your next project, keep the above point in your mind. If you have any query related to drupal web development services, feel free to contact us!
Related blogs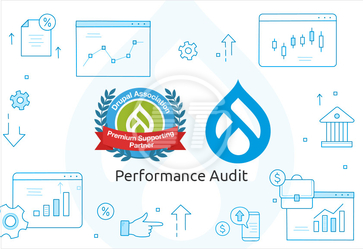 Drupal Performance Audit – Best Practices and Areas to Focus!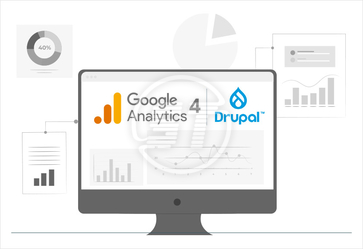 How to set up and use Drupal Google Analytics 4?