How to Choose a Reliable Drupal Partner for your next project?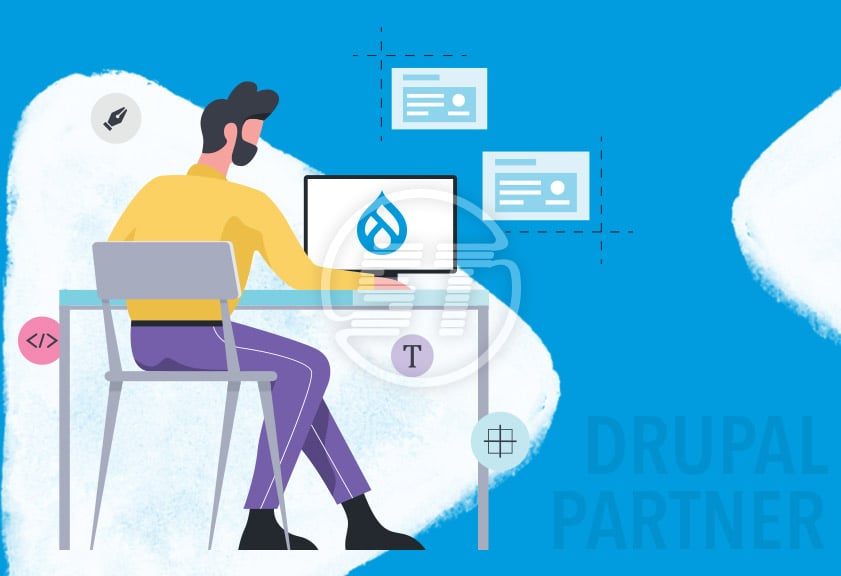 With over two decades of success stories ranging from a small storefront to the top of the federal governments, Drupal emerged to be a clear choice for many businesses. It is a robust platform and an excellent option serving a variety of needs. Now comes one of the most pressing questions, once you zeroed in on Drupal, how to choose a reliable Drupal partner for your project? Selecting the right Drupal partner is one of the most important decisions you will be making. There is no dearth of companies out there who claim to offer the best Drupal services, one needs to be wary while picking a partner. There are certain elements that set firms apart from a normal Drupal agency to an excellent one.
Here are some of the criteria you need to consider.
1. A powerhouse of talent
First and foremost, find a Drupal partner that shows dedication and great commitment to work alongside you and that goes the distance to help accomplish your goals. It has to demonstrate their understanding of your business needs and target audience before they proceed. It needs to collate multiple ideas and thoughtful solutions for your requirements. The best Drupal partnership isn't limited to its technical knowledge, it also extends to other areas of expertise to serve your needs. Regardless of your project scope and size, you need a strong team that has enough expertise in design, user experience, project management, marketing, and content strategy. Skynet Technologies has a contingent of the best in-house talent covering all the key areas for you.
2. Absolute Transparency
A good Drupal partner should display a great deal of honesty and transparency while working on your project. If they feel that Drupal CMS isn't the right fit for your project needs or budget, the right partner will you that straight to your face and suggest an alternative. They won't force a square peg into a round hole. True Drupal partners always have your best interests at heart. They show no hesitation to be truthful with you even when it comes to turning down the proposal. They should believe that opportunities come and go but sour relationships and bad Drupal builds take forever to bounce back from. It speaks not just about its Drupal strengths but also discusses the areas where it isn't.
3. Proven Portfolio
Understand the potential of your partner by looking at its client base and the history of Drupal implementations. Some agencies would be skilled in a particular industry niche while others might have worked in multiple industries. Find out if their portfolio has something that is similar to yours. They would be comfortable answering any questions about projects in their portfolio and engage in meaningful conversations with you while discussing the needs of your Drupal build. Pose questions about the projects that you are curious about to know about and you can evaluate their knowledge based on the details they provide to you, how they navigated through the challenges and found solutions. They should be able to explain how these challenges and solutions might help them handle your project. They can break down the solutions and communicate them to you for a better understanding.
4. Extensive Drupal Experience
The next thing you need to look for in a Drupal partner is their platform experience. They should display an unquestionable and proven experience in Drupal. You can begin by asking some questions to understand their potential -
The number of projects they have worked on in Drupal
Are their developers certified in Drupal?
How many modules and themes have their developers authored and published?
What training services are offered to keep up with Drupal updates?
Do they perform regular code vulnerability scans and how do they handle security issues for Drupal and custom code?
Do they have a solid understanding of the open-source community?
What about their quality assurance process? Do they write any automated tests for the code?
What performance audits do they do in Drupal development to ensure the speed of your website?
This questionnaire will help you develop a deeper level of understanding of their experience in Drupal development. Don't let a novice's budget burning experiment cut their teeth on.
5. Strong Engineering Team
Strong engineering and development team is the cornerstone of any thriving Drupal implementation. While choosing a Drupal partner, you need to review their technical expertise. They should have a broad perspective and be well-rounded in development and best practices that extend beyond Drupal. You don't need mediocre developers who often get off track with an absurd number of modules, content types, and blocks which weaves a mountain of technical debt that can get insurmountable to overcome. A good technical team asks meaningful questions about your project requirements, provides insights and guidance around blind spots. A solid technical team has the code eloquence and offers only the relevant modules. They use less contributed modules that mean smaller codebase which results in lesser overheads, easier maintenance, and greater adaptability to the changing needs of the websites.
6. Acquia-certified Developers
Developers often go some professional certifications to upscale their proficiency in certain concepts. With a plentitude of Drupal service providers available online, Acquia is one of the most professional services and products that deal with content personalization, campaign management, customer data management, cloud hosting, and more. If your Drupal partner has developers who understand these products and how they interact together to develop a successful Drupal implementation, then go for it. Getting certified from Acquia can be a huge benefit as the Drupal developers can showcase their mettle. All the developers shouldn't necessarily be Acquia-certified but if their leadership is then also you are good to go.
7. Other aspects of Project lifecycle
Find a partner who offers full-scale Drupal services and takes the long view in all aspects of your project lifecycle. Even the best Drupal implementations need regular support and maintenance. It is important to partner with an agency that also offers support either on a full-time basis or by collaborating with your internal dev teams. These could be due to the security updates, releases, or even a roadmap of what's coming in Drupal's future releases. This would have a significant impact on your project as you can always have stellar technical Drupal leadership at your helm taking care of all aspects. They knew the project challenges and go beyond and above for successful Drupal implementation. You can enjoy multiple engagements with such a Drupal partner.
Wrap-up
Whoa! There you go! You just found out the tips and tricks of how to land up with an ideal Drupal partner for your project. The right Drupal agency for your business might be right around the corner. You can collaborate and build a proactive partnership that helps you stay ahead of the curve and help you meet the changing needs of your clients. Skynet Technologies can provide you the right guidance and helps you steer around any project pitfalls for better outcomes and functionality. You can even reach out to start a conversation on how Skynet Technologies can help you with your next Drupal build.
Skynet Technologies is a reputed Drupal development company in USA. We form a transparent, trusted and long-term partnership with leading Drupal development agencies and firms to deliver comprehensive solutions and expand our service. We offer flexible partnership programs that scale the next level of success and business growth. And also have an in-house and experienced team of dedicated Drupal developers to manage simple to complex task in a defined time. Our Drupal development partnership include White Label Partnership as per the specific demands of our clients across all industries.
Related blogs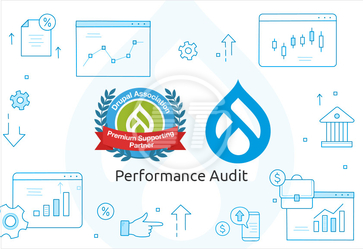 Drupal Performance Audit – Best Practices and Areas to Focus!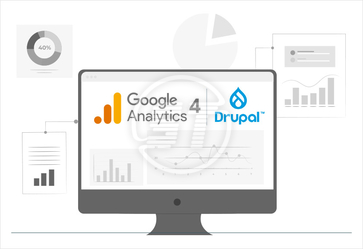 How to set up and use Drupal Google Analytics 4?