Drupal vs. WordPress - Which One is the Right for Your Business?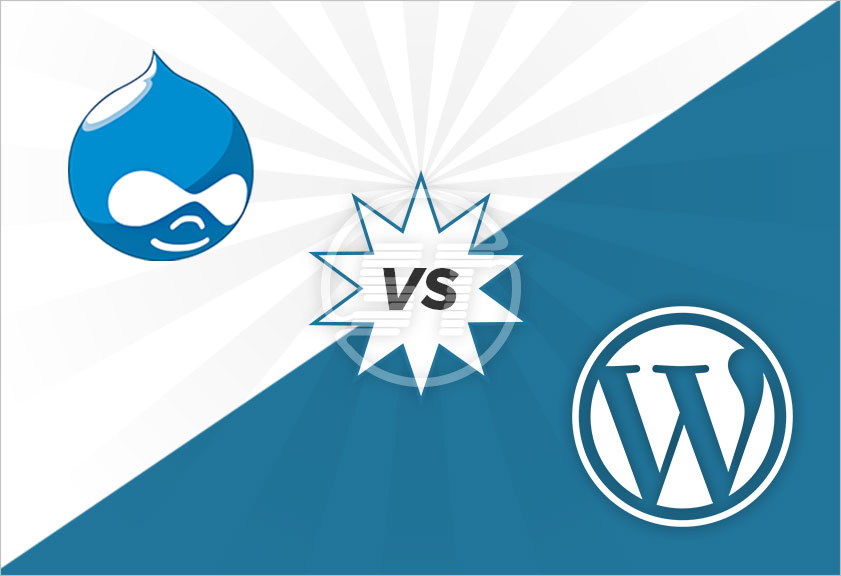 A CMS aims to facilitate the process of content creation, publication, editing and organization. This is a website development tool that allows you to manage content through an admin panel where you can update pages, publish articles, images and videos. It also allows you to change the design of the site, namely by installing themes or templates and changing them as needed and/or interests. But after all, how to choose a CMS? Is it Drupal or Word Press? This is the question we will try to answer with this article.
Currently, the most widely used open-source CMS are WordPress and Drupal. Let's see some of the basic features offered by these two CMS platforms to understand which one wins the war between Drupal vs. Word Press popularity. Their success is easily understood by keeping their source code open to the public for free. This means you can use, edit and customize the main CMS files on the site.
Drupal Features and Benefits
Drupal is another of the most widely used open-source CMS. Launched in 2001, this site development tool requires more technical knowledge to edit content and update. Some knowledge of HTML and PHP and other programming languages is required. One of the great virtues of Drupal Web Development is that it integrates multiple features into one package which explains its official motto - One size fits all. For programming professionals, Drupal offers numerous adaptability and versatility possibilities. If you have code and programming experience and have a large and complex project at hand, CMS Drupal is a good choice.
Safety – Invasions, cyber-attacks, fraud and other types of cybercrime have caused damage all over the world. Companies of all sizes are subject to damage. Therefore, you need to pay attention and act for the security of your site. Drupal CMS undergoes numerous rigorous security tests not only by the Drupal community but also by experts in the field.
Flexibility – Drupal is extremely customizable and can fit any business need. The opportunities for content management are endless, and everything is done to ensure the best experiences.
Optimized for SEO – Drupal CMS Development offers many content optimization features for Google search engines (SEO). So you can do a great job of achieving good organic rankings and generating traffic.
Velocity – Speed is another highlight of the system. Drupal allows you to make high-performance websites with fast page load (including mobile). This is because CMS does not consume many resources.
Scalability – This last feature, cited above, also makes it easy to support thousands of pages and simultaneous visitors. As a result, the system becomes scalable.
Multilingual – Want your business to be found by search engines even in different countries? After the latest upgrades, the platform has become a multi-lingual "factory-made" solution.
Responsive Themes – All Drupal themes are responsive, meaning the layout adapts to different screen sizes, meeting the demands of the new multichannel consumer.
Accessibility – The system also has accessibility for people with disabilities, both for visitor access and administration pages. Perhaps many companies are still unaware of the importance of this.
Innovation – With Drupal Development, you never fall behind. The system is quick to react to new trends and change according to the needs of consumers.
Growth – Growing any business requires a scalable platform that adapts to change and integrates with other digital tools. And in this Drupal is great, as it is an open-source system.
What is WordPress CMS?
WordPress is the world's most popular CMS. It is open source and is present in at least 1 of every 3 sites. In addition to its usual use, WordPress.com was created in 2005 which works similar to Blogger. However currently, a user can create the site or blog in a few moments with WordPress Web Development. Most website hosts already have an automatic installation of Word Press. WordPress can be used for blogs, corporate websites, miscellaneous projects and especially those who want easy editing.
Open Source – In addition to making your source code available, it's free. That way you can use it for the most diverse purposes your business demands.
Responsive Design – With the increased use of mobile devices such as smartphones, users have come to demand that pages be adapted to these technologies. At least 78% of people access the Internet through their smartphones.
Accessibility – The platform has evolved at key points to provide an exciting access experience for Internet users who have special needs, and need features like screen readers.
Safety and Innovations – Since there are many people involved with the platform, it is always evolving. As a result, updates are released several times a year to ensure system security and increase available resources.
Plugins and Themes – Because many people use the platform, many developers are considering developing themes and plugins for their CMS. Every day there are new plugins, and themes ready to download.
Integrated Blog – With WordPress Development, you can make your page also have a blog. All in a connected and joint way.
User Management – For large sites and specific projects, effective user management is important. In this case, you will be able to give specific functions to each one.
Mobile – WordPress lets you manage your site from multiple channels and technologies such as mobile apps and websites.
How to Choose a CMS: Drupal vs. WordPress?
WordPress is the most widely used open-source CMS in the world. With an intuitive interface, this is the best solution for beginners. Drupal CMS came to market in 2001 and has been growing exponentially. It is one of the best CMS in 2020. It is also an easy-to-use solution, but it has some more advanced features than WP and is easy to design CMS system. Once you understand the logic of Drupal, it can make life much easier in solving some of the problems that become harder to overcome in Word Press.
To design websites in Drupal, you also do not need to have great programming skills. Thanks to the various templates available you can create responsive, appealing custom pages tailored for smartphones and tablets. Both WordPress and Drupal allow you to create and manage multiple author profiles by assigning them different permission levels within the platform. But, before taking any decision, talk to the professional CMS developer who can assist you better.
Skynet Technologies USA LLC provides a wide array of ecommerce and CMS website development services personalized as per the specific demands of our clients across all industries. Skynet Technologies USA LLC help start-ups, small to medium businesses, enterprise and corporations to achieve their business goal by offering flexible dedicated developers based on their business requirements. Whether you are looking to hire dedicated developers on hourly, monthly or fixed cost basis, we provide a skilled and experienced expert that fit your specific business needs.
Related blogs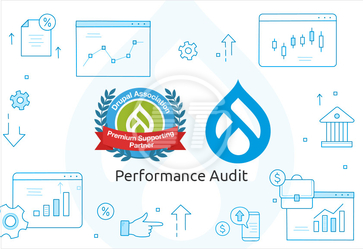 Drupal Performance Audit – Best Practices and Areas to Focus!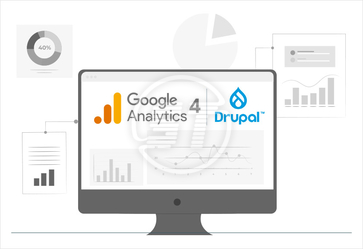 How to set up and use Drupal Google Analytics 4?