Top ecommerce site accessibility solutions for an optimized experience of ecommerce brands!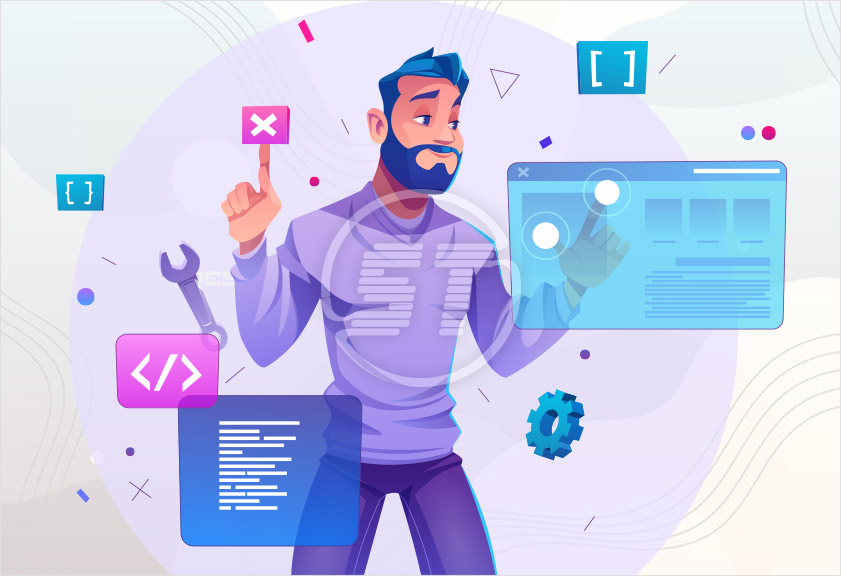 Have you ever come across a well-built website but surprisingly hard to navigate? Imagine a person with some sort of disability visiting your ecommerce website but due to its poor accessibility, they have no option other than dropping off your site and may even go to your competitor. What if I say, there are nearly 50 million people in the USA alone and 1 billion all over the world people with one or the other disability? Can your ecommerce website afford to lose this astonishing number of consumers?
Unfortunately, that's what happens if you do not make web accessibility an essential tenet of your ecommerce web development process. Most companies play a second fiddle to web accessibility when they are designing their ecommerce website. This continued till that point when many ecommerce giants had to face sudden legal litigation under the Americans with Disabilities Act (ADA) published by the Department of Justice, USA.
Web accessibility is critical to ensure an optimized experience for your customers regardless of their physical or cognitive capabilities. Web accessibility is pretty much similar to how you make your brick-and-mortar stores accessible to people with disabilities. You need to focus on making certain improvements and add features to make your ecommerce website accessible and easily navigable by everyone. Of late, web accessibility has become increasingly crucial for providing an enhanced user experience and avoid accessibility-related lawsuits.
Importance of Website Accessibility Solutions
The Americans with Disabilities Act (ADA) was developed in the year 1990 by the Department of Justice (DoJ) which requires businesses to make accommodations for people with disabilities.
Let us share with you one important incident that happened in the year 2012. No, definitely not the frenzy created around Mayan's doomsday! The National Association of the Deaf (NAD) accused Netflix, the popular video streaming service of being inaccessible to people with hearing impairments. It was lacking a closed captioning option that would have helped deaf people.
Although ADA didn't specifically mention digital resources, it was then proclaimed that due to the unprecedented internet penetration all over the world, even digital sources like websites have to be accessible to all including people with disabilities. Netflix was ordered to immediately provide captions to all of its streamed content and also pay a hefty penalty.
Similar incidents did happen with other companies for different accessibility reasons. But the judgment was the same! Enterprises were ordered to make their digital assets accessible to everyone. So, it is essential for you to understand how you can make your website accessible and compliant with the accessibility guidelines to avoid expensive lawsuits as well as build websites that are appealing to all customers.
Incorporate the four WCAG Accessibility Principles

Website Content Accessibility Guidelines (WCAG) are to be considered while you plan out on building an accessible website. For this, your website must be perceivable, operable, understandable, and robust.

Perceivable - Make your content available to everyone so that they can access and navigate with ease. For instance, include a descriptive alt-text tag for images which helps the screen readers interpret and communicate to the visually challenged users. Add captions to the streamed or recorded videos to help the hearing-impaired users. You can rely on tools that make this process automated or go for a skilled person who would get it done for you with utmost precision.

Operable - An operable ecommerce website is easy to navigate. For instance, if a user finds it difficult to use a mouse and usually relies on keyboard shortcuts should find your ecommerce site to be maneuvered using the keyboard. If your website has graphic content or animations, then it has to give some time to the people to comprehend your content and have a simulating experience on your ecommerce site.

Understandable - How about the readability aspects of your content? For example, the structure and content of your website should be consistent and predictable all across the website. It should also explain any jargon used or abbreviations included on the site to let the customers understand the intent. There are many plugins like Yoast that analyze your website to help you make your content understandable.

Robust - Keep your website updated and stay current on all modern website design trends and integrate them with the latest assistive technologies. This is the technical aspect of accessibility so you can hire a web developer to check if you are staying current on the trends and technologies. You can also get a second opinion from friends having disability issues to uncover any neglected issues.

Allow Multi-device Experience

To improve the accessibility of your ecommerce website, you need to make it accessible on a variety of web browsers and devices. Essentially, if a visitor opens your ecommerce website on any device be it a desktop, laptop, smartphone, tablet, or they are accessing your website using assistive technology like a screen reader, there shouldn't be any hassles. This, in turn, boosts your customer satisfaction thereby having an impact on customer retention as well.

Create an accessibility guide

Your ecommerce website can provide a web accessibility guide to the users which comes in handy for those users who are using assistive technologies for navigating through your website. This accessibility guide serves as a roadmap for them with information on how to navigate and make purchases using assistive technology. It also contains any alternative solutions if the website is not up to the full accessibility standards. Other data includes information about the ecommerce store contact details so they can approach the customer service if they encounter any challenges.

Conduct User Research

While there have been plenty of guidelines about creating an accessible ecommerce website, you need to have a real-time experience by understanding the customers' pain points. You cannot get that out of thin air unless you step into the field to find out the challenges the shoppers are facing while interacting with your ecommerce site. Is there are a difficulty for the people relying on screen readers to navigate through the website? Do people with color blindness can differentiate the CTAs from the background? You can prepare a questionnaire to ask for real shoppers and learn about the challenges they face from having an optimized experience on your online store. Learn about their preferences, capabilities, and more to avoid alienation of them.
Bottomline
Enhance the user experience by including accessibility features such as search by voice, video transcripts, accurate alt tag descriptions, keyboard-based navigation, increase content readability, and many others. All these factors streamline the user flow for all not just disabled users. Building a user experience-focused digital store definitely takes your website experience to a different level for everyone.
Remember, your website is the face of your online business and you don't want to lose out on your potential customers over accessibility issues which if included has a plethora of other benefits that is beneficial even for non-disabled users. So, what's stopping you? Check out more information about our ADA web accessibility services.
Skynet Technologies build ADA compliant websites, make strategic designs, and conduct proper compliance audits to improve the accessibility of your website, reduce your legal exposure, and widen your reach on the web. We also offer accessibility compliance through consultation services wherein we focus on understanding your goals and requirements and try to get the accessibility right.