How to choose the best Drupal Web Development Agency?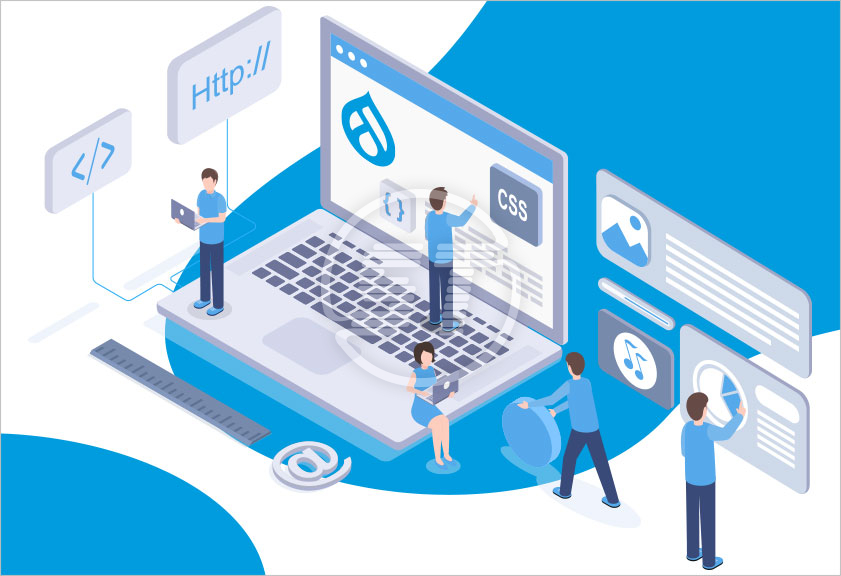 With all the businesses going digital, a functional website can make or break your product/service. Any website development agency can build a website yet, very few can create powerful web designs for your business that use data-driven methods to max out your websites' potential benefit for your enterprise. Choosing the wrong Drupal web development agency for your specialized project can become burdensome for your web presence and will ultimately keep your firm from realizing its full potential reach and revenues.
However, it can be challenging to find a website development agency that you can trust for your Drupal-based project. There are a few web development agencies that specialize in providing end-to-end, results-oriented, Drupal-based website development solutions.
Finding the best Drupal web development agency that can be the best fit for your organization can be overwhelming. Here we are to help you ask some hard questions ahead of time which can help you go with an agency that can keep your project on track, budget, and even save from some painful mid-project iterations.
Past Track Record
Look for a web development agency that has proven capacity for success in different niches and industries. Look at their service records, customer testimonials, and consistency in project outcomes as they can help you understand what you can get from the engagement. The best Drupal web agency should be able to deliver top-quality results regardless of the projects and industries. These demonstrate their expertise in service provisions and also indicate how effectively they deal with client communication.
User experience is a significant KPI indicator of consistency in website development performance. The user expectations are apparent in the website design and functionality. If an agency is consistently providing the best user experience, it indicates that the web development agency is mindful of the clients' and users' expectations. Such an agency also demonstrates a comprehensive understanding of how users interact with your websites and incorporate best practices and tools for engaging and converting visitors into customers.
Make Project Discovery and Management process a priority
As many of the businesses and government organizations are going digital, you need to find a web agency that has some niche service provisions and make the project discovery process a priority. The best web development agency should understand the best practices of your industry, your product needs, business objectives, and any product/service integrations required. There is industry-specific information available and the agency should be well-aware of these and should guide you to build the best product that can compete with your competitors and serve your customers to the best degree possible.
The web agency should understand your business objectives, current shortfalls, and future expectations. The web development agency should also have a full suite of design and development services for your organization. Project management should never be an afterthought as it is a surefire way to sink your Drupal project.
Specialized Services and Cross-team Collaborations
Many web development agencies offer a massive variety of services including multi-platform web development, app development, UI/UX design, SEO strategies, and more. Customers have access to literally thousands of mediocre Drupal development agencies so a good Drupal web agency should have more expertise and showcase exceptional work.
A good Drupal agency also treats the different elements of the process as one interdependent digital ecosystem. The specialized skill sets they provide complement and inform each other. A competitive website development agency shouldn't just provide some good quality services and a few other disconnected capabilities. The 'silo effect' always yields average results.
The best agency should showcase and promise high-quality Drupal services. The UI/UX design, digital marketing strategy, web development, app development, branding, and content marketing should be entangled together. Expertise and cross-team collaboration is the absolute minimum one should ask for.
Maintain strong collaborative ties with clients
Strong client collaboration plays a critical role in a project's potential success. Drupal 8 provides industry-leading opportunities for client collaboration to reduce the persistent disconnect between developers and clients. So pick an agency that demonstrates expertise in the Drupal 8 CMS version.
Pick an agency that uses client-centric communication practices and understands the clients' business objectives without any misunderstanding. The best agency should empower the clients by discussing plans and outcomes that are important to the clients in a simple and jargon-free language. Any gaps in the communication might cause dissonance between the clients' expectations and the actual outcome.
Expertise in Mobile responsive websites
The best Drupal website development agency should also demonstrate a robust understanding of mobile responsive features. With nearly 90% of the web traffic coming from mobile phones, the companies must design and develop their websites that are responsive to any device. The success of your website/project depends on how responsive your website is.
Find such an agency that has expertise in creating mobile-first by default. Drupal CMS has fully mobile responsive themes and modules. The web development agency should know how to utilize the Drupal core features in creating responsive websites. They should also leverage Drupal 8 and Drupal 9 themes, image formatting tools to reduce the load time.
Drupal 9 is the latest version released in June 2020 and the community is promising new improvements once every six months. The web development agency should drive towards the cutting edge capabilities and design trends that come with every patch, update, and future releases. The new versions are capable of providing enhanced security.
The average website visitor takes less than 6 seconds to decide whether to stay on or leave the site. The Drupal web development agency should have firm credibility in creating modern websites that are in line with user expectations.
Who Thinks beyond the Project Implementation
Having a web development agency that thinks beyond the project implementation is key to the success of the project. They should understand the vision of your company's future and how your website fits into the broader marketing ecosystem. They need to assess the project from a wider point of view and offer tried-and-tested solutions to positively impact your revenue streams and improve the overall brand loyalty.
Carefully pick an agency that can provide the flexibility and scalability you need and supports your digital marketing efforts as well.
Conclusion
When websites are far more than an indicator of your company's online presence, choosing the right Drupal web development agency for your project can be the most significant decision for your organization and it has never been more important. Find the agency that best aligns with your objectives and whose organization culture adheres to the best industry standards.
Skynet Technologies USA LLC is a specialized Drupal Development Company delivering content-driven website and web application using Drupal 7, Drupal 8 and Drupal 9. With Drupal, we can transform your idea into reality. Whether you are looking to build a Drupal website from scratch or looking to enhance existing Drupal website, our experienced and dedicated Drupal Developers can get the job done for you on-time and on-budget. Our skilled and qualified Drupal developers have years of expertise in customizing Drupal modules to leverage the benefit of personalized features and functionality to fit your business needs!
Related blogs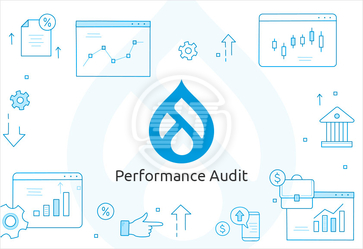 Drupal Performance Audit – Best Practices and Areas to Focus!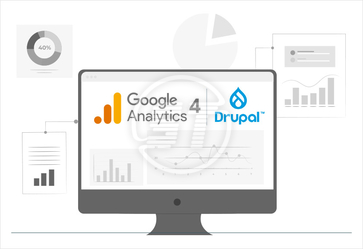 How to set up and use Drupal Google Analytics 4?