How to Choose the Right Web Development Partner in Las Vegas?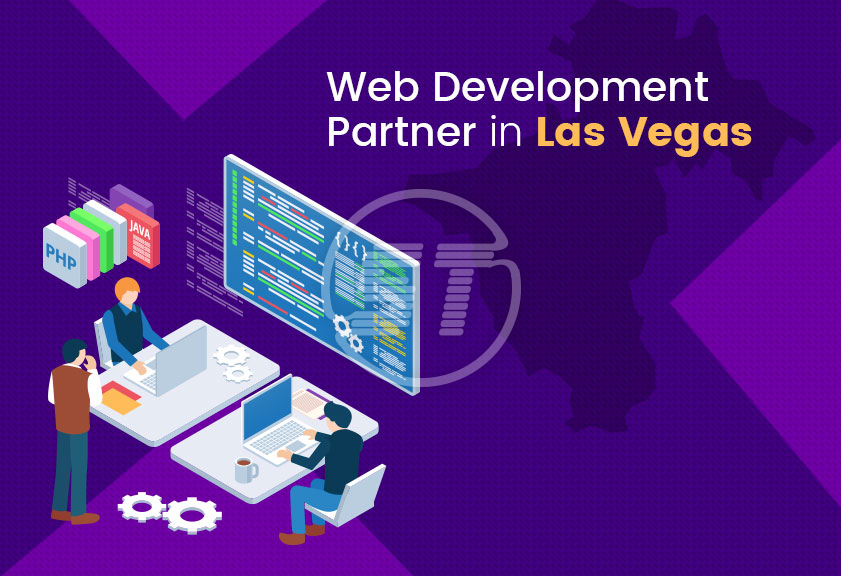 Are you struggling to find a web development partner in Las Vegas? Well, the struggle is real as finding the perfect web development company that aids you in working with your clients and growing you as a company seems like a dream. This situation is faced by many small budget companies that have limited in-house resources and are working within a small budget. The best solution under such circumstances is to go for a web development partnership.
Choosing an apt web development partner is important as the company you will be working on the longer-term needs to be capable of building a website that matches with client's requirement, able to adapt organizational culture, able to achieve goals and objectives in the given time. If you just search for "web development services" in Google, hundreds of companies will pop up on your screen. Most of the companies may offer good services but not always they can develop a website that your client's desire. Thus, it is necessary to understand what web design and Development Company is offering and does it match your requirements.
Here in this article, we have listed down the points that will help you pinpoint Best Web development partner in Las Vegas. Make sure to read it carefully to save your time and money.
 
Characteristics of Great Website Development Company:
Working Together as a Team: One of the biggest challenges when collaborating with web design and development company is building a flawless communication line. The people you hired via a web development company must know the client's vision and expectations. Unless your company as a team is not on the same page, you won't be able to deliver the work to the client on time. As a business owner, you need to become an extension for each team member so they can work in harmony. 
Responsiveness to Client's Demand: A web development partnership will always fail where the partner doesn't care about the client's requirements. Whether you are facing technical glitch or need to take out time to talk to the client, you want a partner who can listen and work patiently with you on the client's work. The best solution for this problem is to have regular check-in calls, weekly meetings with clients where you can update everyone on the website also work on the queries where finding a solution should be the only goal.
Respecting the Deadline: One of the main reasons many partnerships fail is when the client's work is not delivered on time. When you are developing a website for the client, make sure it is created in a duration which you and the client have agreed on. This information should be passed on to each person who is working. When you hire experienced developers, they need to understand the project, able to tell you what they will be doing on the project, when they can start, how long it will take to work on the project with an expected delivery date. Also, make sure that the developers keep you in the loop regarding every development or hurdle they face during the development of the website.
Transparent Working Conditions: Agrees, you partner with a web development company that holds expertise in working with a certain system but this doesn't mean they should be the one to hold powers above you. Choose the company that is ready to merge accounts with your company and able to share all passwords. Each document related to the client needs to be visible to every person. Every development should be noted to each person also the authoritative person can track their progress with any hindrance. 
Long Term Partnership: There are so many companies who have experienced unexpected ending from their hired web development partner just because of some miscommunication. When you get a client that wants your work on this big project and make it launch on time, you need to partner up with the company that sticks with you for the next several years. Pick out the company that wishes to evolve with you and work on a series of projects.
Credentials and Recent Testimonials: Yes, most of the website development companies you see online would boast around the series of credentials, references, and projects they have previously worked on. But, finding the perfect web development partner in Las Vegas is something you need to do by determining their credibility. Once you check the website and social media accounts, try getting more information on the company's credibility via online portals. You can also call their previous partners to know about their experience with the development team. Hire a company with a team that is friendly, able to adapt to changes and humble people whom you want to for the long term. Remember it is wise to work with people whom you can get along well with.
Reasonable Pricing: Budget is very important when you are planning a partnership with a web development company. However, this should not be a deciding factor while choosing a web development partnership. Meet the people personally to set a reasonable budget that proves profitable to you both as well as your client. You should never try to save money and compromise on the quality of work.
Over to you!
There are tons of companies' small and big offering the best web development partner in Las Vegas. By keeping in mind these important factors, you will be able to choose a web development partner that is suitable for your company and able to do justice to the client's website development work.
Skynet Technologies USA LLC is a reputed website design and development company based in USA. We form a transparent, trusted and long-term partnership with leading web development agencies and firms to deliver comprehensive web solutions and expand our service offerings. We have an in-house and experienced team of technical expertise to manage simple to complex task in a defined time. Our Web Development Partnership Services include Outsourcing Partnership, Referral Partnership and White Label Partnership as per the specific demands of our clients across all industries. Our Web Development Services are available in the USA, Melbourne, Sydney, Brisbane and Worldwide.
Are you a web and mobile app development agency, firms, software development company or any other IT-oriented business that is looking for a reliable partner with technical expertise and excellent reputation? Become our partner today to take your business to the next level.