How to avoid an ADA lawsuit for your website?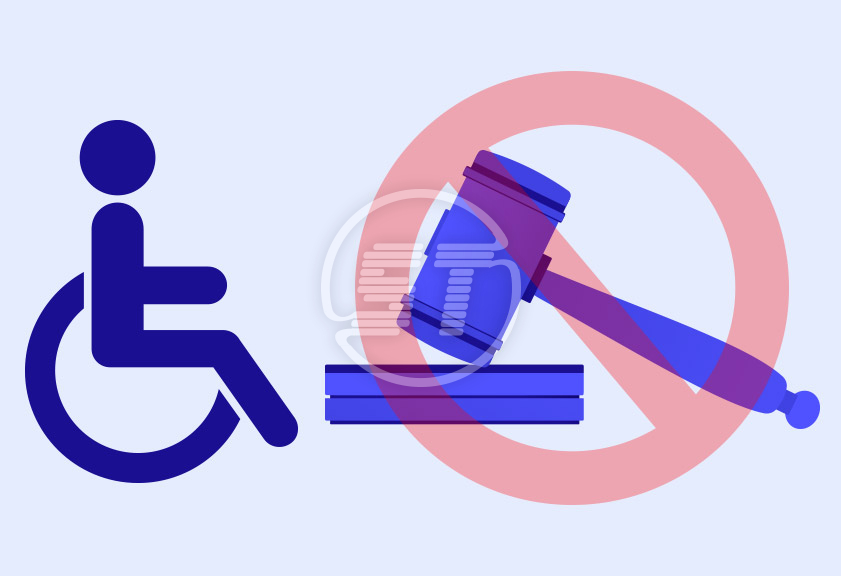 The definition of web accessibility varies from person to person. Ask yourself, how will you consider an online product or information accessible to you? What is web accessibility means to you?
In general, web accessibility is making the digital world operable for everybody irrespective of their physical or cognitive disabilities. Organizations must understand the compliance guidelines, the legislation, and the consequences of not adhering to these accessibility guidelines.
Americans with Disabilities Act (ADA) was passed in 1990 in the US to protect the rights of people with disabilities and to ensure complete accessibility of resources to them as well. ADA says that every single person must get equal opportunity to access information, receive services, seek knowledge, and to express themselves.
Initially, web accessibility was not taken seriously because the web world was a secondary option. However, as the internet and the world wide web grabbed the whole globe for each small and massive thing, the government felt the need for accessibility and made the laws stricter. In the past few years, digital services and online content demand has increased to the next level and therefore now every business ought to provide accessible content to their users.
Avoiding the guidelines and sticking to older website structure can land you in trouble including bare serious fines. So, do you want to know, how to avoid ADA lawsuits? We are here to help you. Read the article and get the solution.
Website accessibility laws
Let's know about different web accessibility laws including ADA and some other critical guidelines.
1. Americans with Disabilities Act (ADA)
ADA is one of the prominent accessibility laws, which is protecting the rights of disabled people against web discrimination. It is based on WCAG 2.0 AA level guidelines. Though it has been defined for office and public spaces accessibility. But it covers web accessibility guidelines as well.
2. U.S. Rehabilitation Act
This act is a federal act that get applied to federal agencies and their services. It has two parts
Section 504: This rehabilitation act along with ADA focuses on educational online resources and safeguards the rights of children and adults with some sort of disabilities.
Section 508: This act says, electronic and information technology services must be accessible to everyone including disabled people. Section 508 is applicable to federal and government bodies.
3. 21st Century Communications and Video Accessibility Act
21st Century Communication and Video Accessibility Act focuses on the communication and technological needs of people with disabilities so that they can access digital content in the modern world. This law includes all the technologies and devices that are modern and came into existence in the 21st century such as mobiles, broadband, online services, digital information, telecommunication, etc. According to the 21st Century Communication and Video Accessibility Act, online content and services ought to be accessible to everyone.
4. Individual with Disabilities Education Act
This act is a US legislation, which aims to ensure that students with any sort of disabilities get appropriate online tools and materials of education. All the schools must create Individualized Education Program (IEP) for students and if there is any problem with content then modify and tailor it to make the content and tools accessible.
Consequences of not adhering to ADA laws
If an organization or business does not comply with the ADA guidelines, the consequences are scary, which include colossal fines and penalties, expensive lawsuit settlements, and loss of loyal customers. Moreover, neglecting accessibility in web designs increases the issue of discrimination against physically and mentally disabled users.
Here are some serious penalties which an organization may face for not complying with ADA guidelines.
1. ADA non-compliance penalty
The government has imposed severe fines for non-compliance with ADA laws. It varies from $75,000 to $150,000. When a website is found first time guilty of being non-compliant, it might get charged $75,000 but for subsequent violations, the amount gets increased and goes as high as $150,000. This amount gets reviewed periodically and varies as per the violation severity. Organizations that receive federal funding are also at risk of losing their grants if found culprit of violating web accessibility laws.
2. ADA website lawsuits and settlements
A person with a disability can files a complaint against such organizations that have an inaccessible digital presence. The department of justice investigates and if they find any violation, they can file a lawsuit in federal court. Violators may end up paying a huge sum of money to settle down the case. Or they may lose their business license as well. There are several examples of past cases, where organizations have gone through expensive settlements and loss of brand image.
3. Shorter audience horizon
A considerable number of people have some or other sort of disability across the globe. Thus, if organizations do not have accessible web solutions, they will not be able to reach a wider segment of users with disabilities. Also, breach of ADA laws implies giving an edge to your competitors who will acquire those users as their loyal customers.
Adhering to WCAG for achieving ADA-compliant websites
WCAG or Web Content Accessibility Guidelines is a globally accepted document that is given by World Wide Web Consortium (W3C). It contains key guidelines to make a website or digital asset accessible. With three diverse levels, it provides complete access to online and digital assets.
Level A: is the minimum conformance level to make a digital asset accessible to everyone.
Level AA: is the level that maximum websites follow to be accessible. ADA is based on level AA to bring accessibility for digital content and services.
Level AAA: is the highest level of conformance that provides additional benefits to the websites with the most convenient experience.
The last level of WCAG conformance is the difficult one and most the organizations do not even try to achieve this. But the AA level is one level that offers complete accessibility to a website and digital asset. If a website adheres to WCAG level AA, then it can avoid ADA lawsuits for sure.
An organization can follow the below-mentioned tips to avoid ADA lawsuits as well:
Understand the core requirements of accessibility before you start building your website.

To avoid any type of vulnerability, ask for professional audits regularly. Because they may help you to know the issues and resolve them.

Moreover, you must hire website accessibility experts to create an accessible website and digital asset.
Testing websites / digital assets to avoid ADA lawsuits
Before making websites, mobile apps, or other digital assets live, perform rigorous testing to make sure there is no accessibility issue, and the digital experience will be smooth for users. There are two main types of testing you can perform.
Automated testing
This is a process of using a few selected automated tools to test the website's accessibility as per WCAG and the Department of justice in the US. However, if you have hired a professional for website creation or audit, they will do it for you.
Manual testing
This is a comprehensive approach to test a website or digital asset. Automated testing may leave some or other issues at times, but manually you can test each element you have applied to your website.
Avoiding expensive lawsuits is possible by testing digital assets thoroughly.
Are you ready to evade ADA lawsuits?
The number of ADA lawsuits is increasing every year. No business is on the safer side, if not complying with ADA guidelines. Even though a website is performing well, it may face severe lawsuits if found non-compliant, irrespective of the industry type and size of the website.
Awareness and proactive approaches are keys to evade troublesome accessibility litigation and fines. Follow the ADA / WCAG 2.0 guidelines and perform regular audits to run your website safely and smoothly.
Are your business website and other digital assets ADA compliant? Or are you looking for guidance on ADA web accessibility standards? All these you are in search of are available here at Skynet Technologies. As a prominent ADA website accessibility service provider, Skynet Technologies will guide you and help you make your business website and any other digital assets ADA compliant. Get in touch with us at [email protected] or submit the following request free quote form to know more.