Joomla 4.0 is released with Power-Packed Features!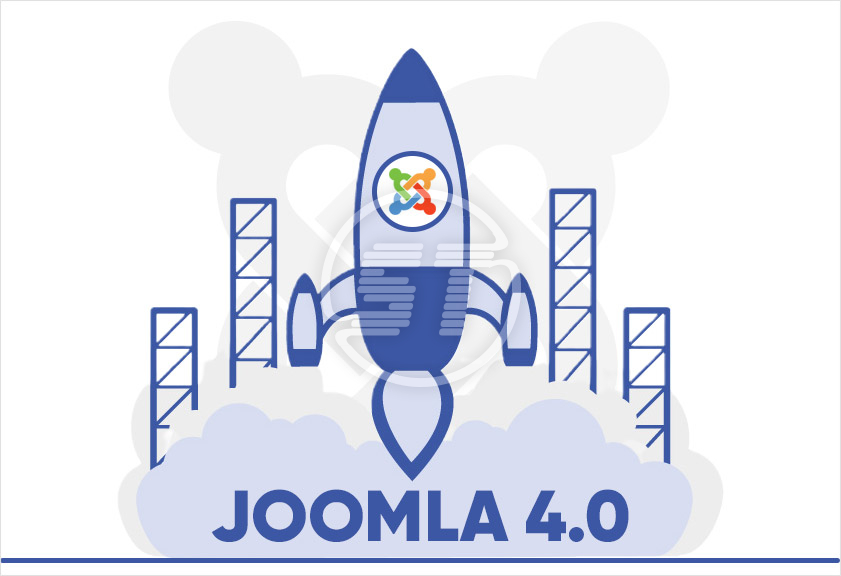 Did you know; the latest Joomla 4.0 stable release is a Birthday Present Announcement from Joomla!
According to the official announcement, Joomla 4.0 was released on August 17, 2021. The major release of Joomla 4.0 has been in the work for nearly nine years. This major Joomla release is composed to transform the way you use Joomla in the future.
Joomla is an award-winning open-source CMS created and maintained by a dedicated community of volunteers who aim to provide software that is reliable, secure, and easy to use. It's completely free to download and use, and its features are in match with cutting-edge web technology. Joomla allows web developers to develop a powerful website that is easy to update and maintain.
Now is the perfect time to explore the new features, major initiatives, and enhancements Joomla 4.0 has made and to keep up with them.
Joomla 4.0: What are the actual benefits?
Flexible System that is Easy to customize
There are over 6,500 verified extensions and high-quality templates to choose from, with many of them being free.
Free documentation and video training are available.
It's simple to create customized solutions with the Layout & Overrides System and built-in Extendable Functions.
Scrutiny-Friendly Open Source System
Because the source code is accessible, developers can quickly find and solve bugs.
You're more likely to get higher-quality code with open source software and able to check and assist from the eyes of the entire world.
It's simple for Joomla developers to get up to speed and add the features you need.
Robust Security System
Joomla 4 helps to protect your brand by focusing on security.
To keep your data safe, you need good security.
A data breach can be costly, so start with a strong and reliable CMS.
Multilingual Content - A system that grows with your business
Joomla 4 comes with a multilingual CMS.
There are no additional extensions or overheads required to add extra languages.
Allow for language-specific pages to meet your clients' cultural differences.
Joomla 4 allows you to communicate with the rest of the globe.
Growing system
Growing is essential for any business; Joomla 4 provides you with all the room to do so.
With outstanding multilingual support, you can expand your business wherever you desire.
You can quickly meet your clients' needs with an ever-growing list of third-party extensions and templates.
You may have high-quality custom software thanks to open source and robust security, as well as a large Joomla developer base.
Let's shed some light on Joomla 4.0 features
Joomla used to create a wide range of websites. Joomla may adapt to the structure or purpose of the website you have in mind, whether it's a community-based website, an e-commerce site, or an e-learning site. Joomla offers a wide range of features to help you in achieving outstanding results:
Joomla4SEO
SEO (Search Engine Optimization) is crucial for your site visibility, and Joomla 4 makes it easier than ever to reach the top of any search engine! The new upgrade takes care of basic SEO quickly, allowing you to concentrate on getting your great content out there without any additional extensions.
Joomla4Design
Content creation is speeding up; thanks to a redesigned administration area. Updates to the media manager and editor allow you more control over how you design and develop your web pages. Article templates make it easier for you and your colleagues to keep to the design of the page.
Joomla4Search
Allow your users to find your content quickly and efficiently. Joomla 4 search is powerful and configurable. Once indexed, an active indexer adds content as it's created, so all you have to do now is focus on creating more outstanding content.
Joomla4Emails
Customizable email templates speed up the site personalization and deployment process. Update the site's emails to make them more relevant to your brand. When sending site emails, leverage your site's distinctive style to communicate with your users.
Joomla4Workflows
You can use workflows to design any number of processes to take your content from concept to polished publication in a specified and controlled manner. Workflow plugins help to speed up content development by creating a new ecosphere.
Joomla4Speed
Joomla 4 provides you with the benefit of increased performance. One of the most crucial factors in converting clicks to views is speed. Whether you're operating an e-commerce site or need to increase your subscriptions, Joomla 4 takes off like a rocket.
Joomla4Accessibility
Joomla 4 provides best in class accessibility, benefiting every visitor of your website. Contrast Infrastructure and layout; everything comes with accessibility built-in. W3C Accessibility Guidelines (WCAG) 2.1 (with AA compliance) is the goal of Joomla 4.
Joomla4Security
Joomla 4 helps to protect your brand by focusing on security. A data breach can be costly, so start with a strong and reliable CMS. You can keep safe by running a website with well-written, up-to-date code. Many modifications in Joomla 4 are intended to improve security and keep hackers out. It's an innovative idea to upgrade to Joomla 4.
Joomla 3.10 - A Bridge Between Two Major Series
Along with Joomla 4.0 stable release; the team has released the Joomla 3.10 which is using as a bridge or a vital step between the two major releases. It will ease the transition to Joomla 4.0 by including backports of API transforms from Joomla 4. Once you update your website to Joomla 3.19; the pre-update checker allows you to check the compatibility with Joomla 4.0 in terms of the current hosting environment and installed extensions. So, this can help you to migrate or upgrade to Joomla 4.0 fluently.
Wrap up
Joomla 4.0 brings a major upgrade to the CMS and power-packed with the new features. Switching to Joomla 4.0 is undoubtedly a wise and prudent move. We at Skynet Technologies provide cutting edge Joomla development services including design, development, customization, migration, upgrades, support, maintenance, and much more. We guarantee that your websites and applications are secure, cross-platform compatible, and performance-optimized. Feel free to get in touch with us to know more.