The Ultimate Guide on Laravel Bagisto SEO to Boost the sales!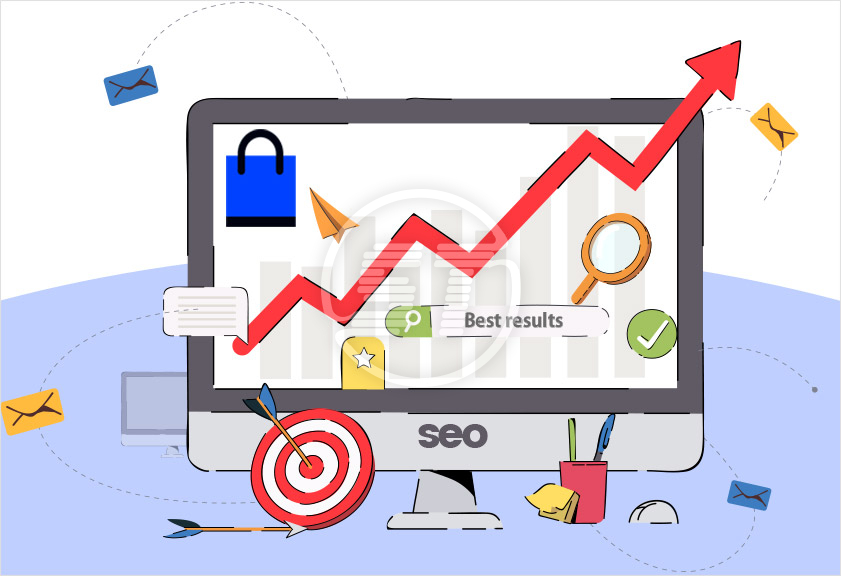 Bagisto is an open-source ecommerce platform built on the Laravel and PHP framework which lets you create beautiful eCommerce websites and craft the best digital experiences. You can build fully-functional and professional websites using the ultimate features of Bagisto such as multi-store inventory, pure RTL support, multichannel selling, product SEO, and more. After setting up your eCommerce website, you need to drive organic traffic, generate leads, turn the prospects into customers, and drive sales.
The real action starts with marketing your Bagisto website. Achieving a coveted place in the search rankings is not as easy as building your website. There are millions of websites that are competing with your website to gain a better ranking in the SERP results. However, SEO is not an easy game to crack as there is no definitive plan that can guarantee you the results. However, you can follow some guidelines that are necessary but not sufficient.
Let's take a deep dive into what works for your Bagisto store to leap forward in the Google rankings and get discovered when your potential customer is looking out for your services.
Why do you need to invest in Laravel Bagisto SEO?
Many enterprises invest in marketing techniques and paid campaigns to survive and thrive in the competitive retail ecosystem. However, SEO promises long-lasting results as 51% of the traffic that your website garners is from organic search and the companies have been generating 40% of their business revenue from organic traffic. Brands are willing to shell out a massive amount of money on SEO services as it alone generates 20x times more traffic than any other marketing campaign.
How to improve the product page SEO of your Bagisto store?
Product page SEO is highly vital to garner sales. To improve the click-through rate by your potential customers, first, your website should capture the prospects' attention by ranking high in the search engine page results (SERPs). For better rankings, the content needs to be semantically relevant and the product pages should have pertinent information that is both engaging and informative. Better rankings generate more traffic which has higher chances of conversions and sales.
Here are some ways to achieve better SEO for Bagisto product pages.
1. Basic SEO Checklist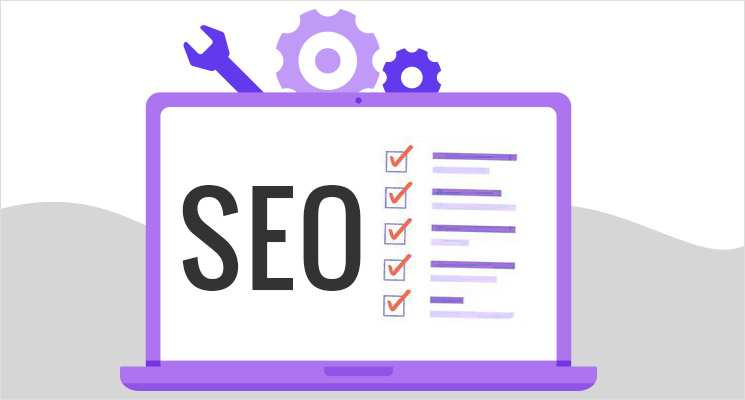 The basic principles of SEO should be complied with. Meta description, title tags, will improve the prospective customers' interaction with your brand, products, and services. Keyword research should be done diligently and relevant content should be spun around them. Internal links and external links that share your content are important for search engines to crawl through and prioritize them when indexing and ranking.
2. Keyword Research Analysis
Have an experienced SEO team that is adept at keyword research that has high potential to generate traffic to your Bagisto store. Proper keyword research and competitor analysis enable customers to visit your product pages, blog content for valuable information. Understand what the targeted audience is searching for and where they are going for that information and create content around that basis.
3. Prioritize User Experience
User experience and SEO go hand-in-hand and hence the product pages should be informative, engaging, and relevant. They have to be highly appealing with the right content and attractive designs. The product descriptions should be apt and flow naturally with appropriate keywords and phrases. The product images should be easy to load, and the user-generated content should be in the right place. All these would create a great user experience and consequentially rank higher in the search results.
4. Product Pages
The product descriptions that you get from the manufacturer shouldn't go on to your Bagisto store. It may have a high volume of duplicate content. Search engines reject duplicate content and it would have a negative influence on the SEO score. You need to write unique descriptions with optimal keyword density and avoid keyword stuffing. You should also make sure that if you run out of stock for a particular product, don't remove that product page as it would take a tremendous amount of resources to rebuild it again with great authority. You can instead provide links to similar products and keep the page intact. The tone should also be consistent across all the product pages.
5. Additional Features
Incorporate customer reviews that could convert more than 50% of the visitors into customers as it builds trust. You should also include a live chat option that addresses your customer queries on a real-time basis. This improves the customer experience and you can also uncover the frequent customer pain points. With these features, you can make sure that your services match customer expectations. You can also write engaging blog topics that generate interest which can further boost your SEO.
6. Use Rich Snippets
Rich snippets are part of search engine results with additional information like extra text, images, or data that appear in the search engine results' summaries. Price information, product availability, customer reviews, and related content puts your pages in the first pages of SERP results. They usually have higher click-through rates as the additional data like product description is more likely to catch the eye of the prospective buyers.
7. Optimized for Mobile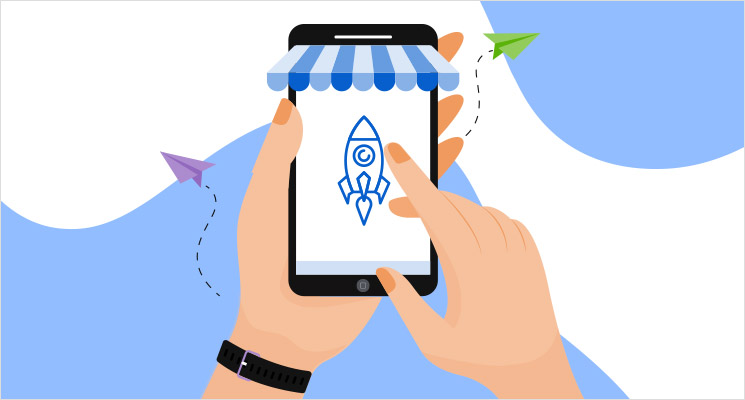 It is said that nearly 40% of the customers would leave the mobile page if it doesn't load within 3 seconds. This puts any store owner on edge as it results in the loss of a major chunk of web traffic. Hence Bagisto stores should be optimized for mobile and they need to be seamless and attractive. Pick the designs and images that look best on the smaller screens of handheld devices like mobile and tablet.
Benefits of Bagisto Store SEO
1. Visibility to Potential Customers
Building a website without SEO is like building a road without direction! Your website needs to be shown up in the search results. If it is lost in oblivion, the purpose of building an exceptional Bagisto store with beautiful UI goes in vain. You will lose your customers, sales, brand value, and lose out to your competitors. You need to bring your website out of the obscure state by investing in professional SEO services. With the right SEO strategy, there are higher chances of ranking in the first pages of Google and being discovered by your customers.
2. Beat the Competition
Now that many entrepreneurs are setting their retail stores, you can stay ahead of the curve with a well-crafted SEO strategy. The current situation is highly competitive and the survival rate is very low without getting visible in the search engines. Many websites have become obscure with a shoddy SEO plan. Given the pandemic that engulfed the entire world, even the post-COVID world would be more about ecommerce. The sooner the better.
3. More Customers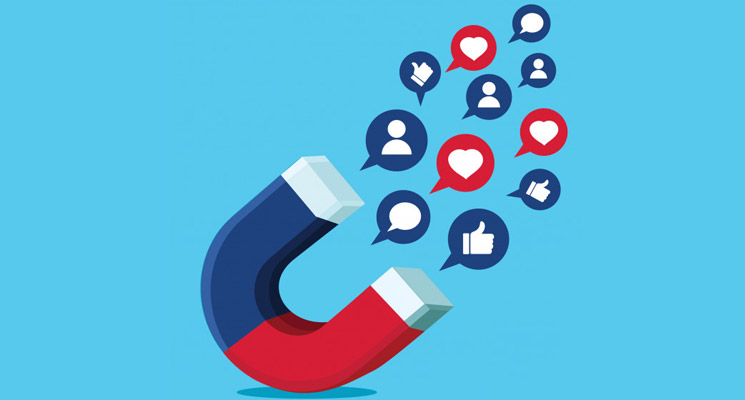 When compared to physical stores, eCommerce stores garner more attention and drive more customers irrespective of the geographical location. SEO is an effective digital marketing strategy that brings in new customers and builds brand loyalty. With proper SEO, you can even tap onto the untapped customer base and boost your sales.
4. Best Marketing Strategy
SEO doesn't burn the hole in your pockets as it focuses on unpaid traffic that has a long-lasting impact. The benefits of SEO may not be immediate but incremental and long-term. Don't assume that SEO is a one-time process, it is a continuous one and you need to keep yourself updated with the ever-changing SEO guidelines. However, unlike the paid campaigns where the results stop once you stop the campaign, SEO results are ever-lasting.
Closing Thoughts
With Bagisto, the product pages are optimized for the search engines with unique content that engages the customers and also ranks higher on SERP results. This could be achieved organically with a little help from the professional Laravel SEO services team. This may seem to be time-consuming, however, the returns are tremendously beneficial with greater traffic, conversions, and incredible sales numbers.
Let's Find out and Discover More Opportunities for Your Business Website! Click the button below and we would get back to you with a brief SEO audit of your website.
We are proud to be a Bagisto Solution Partner! We provide end to end Bagisto solution to fuel your business with enterprise level capabilities and keep your customer coming back! Skynet Technologies always strive to remain updated to the latest SEO updates to keep the website or store on Google, Bing, Yahoo and another search engine approved. We have a bunch of creative and qualified internet marketing professionals having years of expertise and capability in developing the right strategy for SEO, Social Media Optimization, SMM, SEM, PPC, Affiliate Marketing, Email Marketing, Content Marketing, Google Shopping and more to hit the millions of minds!