Increase Your Online Store Conversion Rate with osCommerce SEO!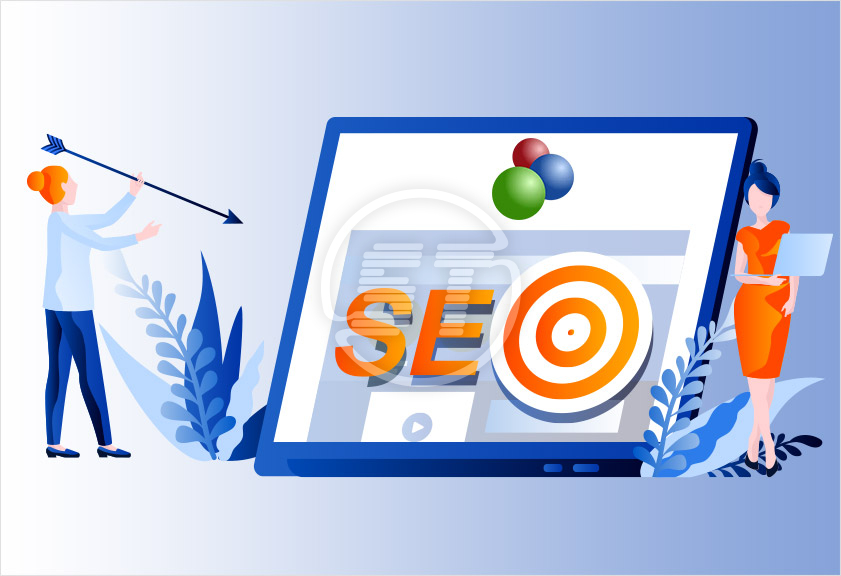 The ecommerce realm is one of the hottest and profit-spinning businesses today and many physical store owners are rapidly moving to digital storefronts to capture more market share and customer base. osCommerce is one of the oldest ecommerce platforms with all the features incorporated that makes online shopping easier and hassle-free. This development platform comes with a variety of tools like layouts, themes, add-ons, templates, plugins that are useful to create interactive ecommerce applications. However, it is not guaranteed that building a sturdy osCommerce application brings in prospective buyers to your website.
One of the best ways to increase the online store reach is to make your osCommerce website search engine optimized. With osCommerce SEO services, you are more likely to augment your online presence, drive organic traffic to your website, and also improve the chances of conversion rate. One needs a well-articulated osCommerce SEO strategy that caters to the needs of the customer, elevate your online presence, and build customer engagement. Without the aid of a well-strategized SEO plan, it is difficult to sustain for the long haul. You can opt for an osCommerce expert who can help you with the facilitation of integrated SEO services.
General SEO Checklist
Irrespective of your platform, there is a simple checklist that every ecommerce website should adhere to in order to gain better visibility in search engines like Google.
Optimization of tags, descriptions, product pages, product listings, and more.
Image optimization with Alt tag labeling
Keyword Research and Content Optimization
Convenient Breadcrumbs
Code Optimization
Facilitate XML sitemap generation
Security
Website security has a direct impact on your search rankings. osCommerce has a highly secured administrative panel and provides access to only authorized personnel. With tightened file permissions, you can prevent any malware injections. In addition, the osCommerce security feature provides full control of the online stores and the shopping carts to the merchants to make desired changes to the website. The entire platform is SSL certified and hence the card details and payment information are fully encrypted and protected against all potential threats and hacking vulnerabilities.
There are also a lot of osCommerce security modules that tighten the security and safeguard your store. You can install the necessary plugins that allow you to prevent any SQL injections, monitor DNS changes, scan the files for any vulnerabilities. With osCommerce Antivirus and firewall, you can prevent any hackers from making any backdoor entry or break into your site. You can take the help of a professional to keep your osCommerce up to date and also safeguard your website.
osCommerce SEO Modules
With the help of osCommerce specialists, find some specific SEO modules for your osCommerce website that improve the on-page and off-page SEO. Modules like Header Tags SEO are one of the best for meta tag optimizations which create unique meta title tags, meta descriptions, meta keywords for all of your osCommerce website pages. Ultimate SEO URLs module convert osCommerce dynamic URLs into search-friendly URLs. SEO modules if used properly, have been proven to be highly effectual for improving the relevancy, and ranking of your osCommerce website pages for specific keywords and keyword phrases that help drive targeted and quality traffic to your website. These modules can either be installed as stand-alone installations or as part of SEO for osCommerce solutions. You can contact us for any assistance to install osCommerce SEO modules for on-page optimization or off-page optimizations of your website.
Page Load Speed
As you scale, the number of products or information you may have on your home page may slow down your osCommerce website. You may have to find a way to support multiple products and still optimize page loading speed. You should also disable the default osCommerce features that won't be used. You may also have to rethink having the default template for osCommerce as it comes with default features hanging around which slow down the speed and quality of your digital store. The simple template system that comes by default when you install osCommerce is incredibly popular but it affects your website performance negatively. You can also reduce the unnecessary plugins that are slowing down your website.
If the slow speed still persists, then it could be related to your hosting provider. You can move your site to another hosting provider that can ensure better performance and higher speeds. You can also follow some osCommerce optimization steps like - not overloading your website with unnecessary and irrelevant external links and optimizing the images on your website which increase the page load speeds dramatically.
Responsive Templates and Designs
Search engines like Google have changed their guidelines and started to penalize the websites that are not mobile responsive and rewarded those that are. All our osCommerce digital stores are mobile-responsive by default. We help our clients to leverage the mobile traffic with mobile-specific osCommerce shopping solutions. There are also responsive osCommerce templates that are highly suitable for ecommerce websites. The product pages and shopping carts can be customized as per the user expectations. With a wide range of unique osCommerce templates, we provide the right solutions to meet the specifics of your business. There are also premium templates that come with responsive menus and slideshows which look clean and clear on a handheld device. By availing the search engine optimized themes and templates, your website ranks the best and secure you a coveted place in the search rankings.
SEO-friendly URLs
The SEO-friendly URLs are designed to meet the needs of both the customers and search engines as they clearly show what the content is all about. SEO-friendly URLs is a gamechanger for the osCommerce web stores as it changes the default URLs into modern website URLs. You can have a well-structured SEO URL in relation to the cataloged content, verifies and validates each URL, supports easy redirects, prevents any duplicate content penalties, and more. There are higher chances of having an SEO-friendly URL structure that is consistent, easy to read, keyword-rich, and future-proof. With an XML sitemap that contains all of the URLs, you can ensure an organized link structure that is easy to read. The URLs with clear information about categories, products, document filenames, and other web pages provide a perfectly organized website for the search engine bots to crawl.
Benefits of Our osCommerce SEO services
Skynet Technologies has a brilliant SEO team that offers holistic SEO services for businesses of all sizes. The benefits are manifold -
Maximize the osCommerce website PageRank
Higher rankings in SERP results
Optimized osCommerce Store
Improved Page Loading Speeds
Mobile Responsive Stores
Secured Shopping Carts
Optimized Page Elements
If you own an osCommerce website and looking for finding a more refined web presence, then Skynet Technologies have 21 years of business excellence and has one of the best SEO team that works on elevating your online presence to the next level, increasing your traffic, and turning them into conversions, and increased sales. We provide a more comprehensive SEO service package that helps you to compete in the new marketing arena. If you'd like to speak with our SEO specialist, you can contact us here.
Let's Find out and Discover More Opportunities for Your Business Website! Click the button below and we would get back to you with a brief SEO audit of your website.
We are proud to be an osCommerce certified USA Partner! We provide end to end osCommerce solutions to fuel your business with enterprise level capabilities and keep your customer coming back! Skynet technologies always strive to remain updated to the latest SEO updates to keep the website or store on Google, Bing, Yahoo and another search engine approved. We have a bunch of creative and qualified internet marketing professionals having years of expertise and capability in developing the right strategy for SEO, Social Media Optimization, SMM, SEM, PPC, Affiliate Marketing, Email Marketing, Content Marketing, Google Shopping and more to hit the millions of minds!