osCommerce Website Accessibility Widget - All In One Accessibility Installation Guide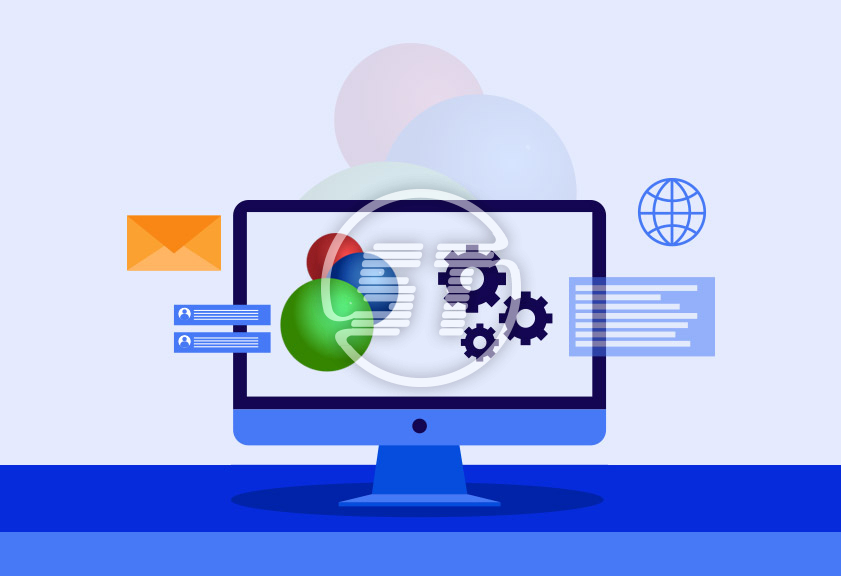 Are you looking to strengthen your OScommerce website's accessibility quickly? Skynet Technologies has developed an All In One Accessibility widget, which works well for your OScommerce website. It will just take 2 minutes of installation to enable web accessibility on your OScommerce website as per WCAG 2.1 standards. By making your OScommerce website accessible, minimize the risk of lawsuit issues. The OScommerce All In One Accessibility widget's free version makes your website compliant up to 20%; while the Pro version (annual subscription required) makes your website compliant up to 40%.
All In One Accessibility widget is based on assistive technology that helps organizations to enhance the accessibility and usability of any website. This interface allows users to select available accessibility features as per their needs and peruse the content. It works magnificently on both custom and template-based websites.
How to install osCommerce free website accessibility widget - All In One Accessibility on your store?
Set up All In One Accessibility widget on your osCommerce 4 website using following installation guide:
Get A Free Version (23 features)
Go to https://www.skynettechnologies.com/all-in-one-accessibility, Click on "GET FREE VERSION".

Sign Up, Fill your name, work email, and website URL.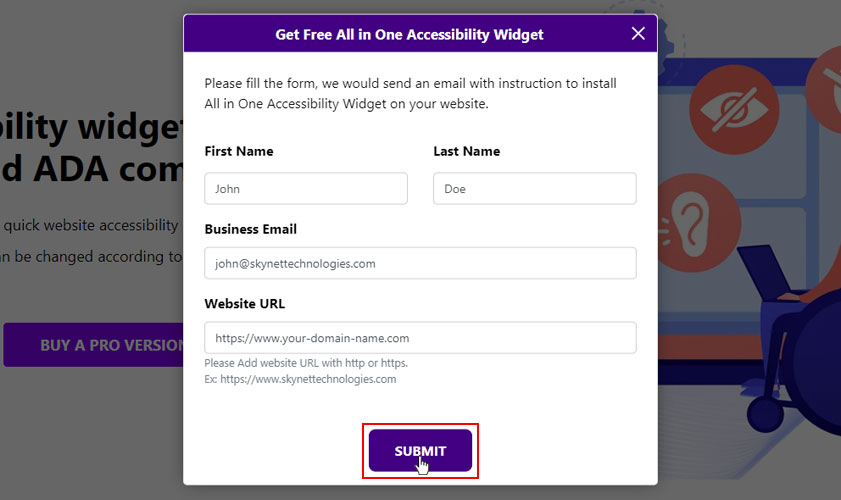 After that, you will get an email of one liner code with instructions to install the free version of All In One Accessibility widget.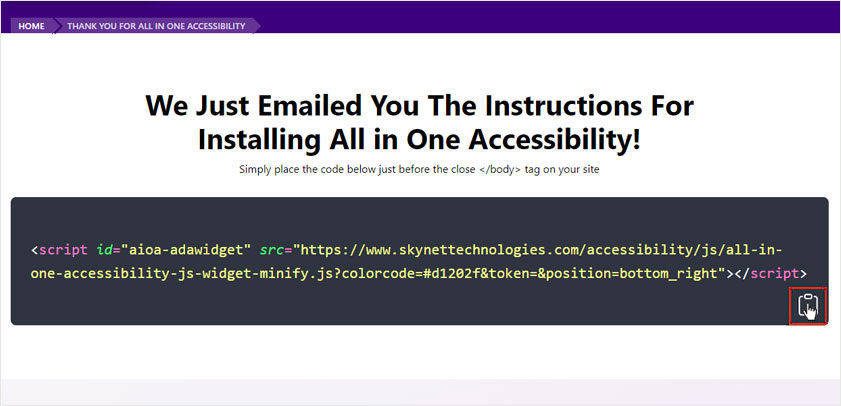 Copy the code and put the code to template file at the footer just before the body tag.
There are different templates available in the website. Add the widget code at the footer before the </head> tag in the "/lib/frontend/themes/basic/layouts/main.tpl" file.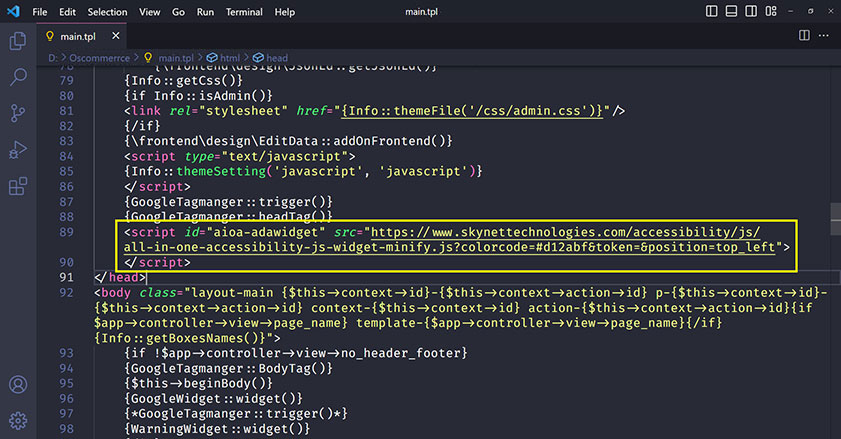 If you have enabled the cache, please clear cache. Login to osCommerce admin.
Go to "Advanced Parameters -> Performance" and click on "Clear cache".
Go to your website, you will see All In One Accessibility icon and click to open widget.
Buy A Pro Version (50 features)
If you are looking for Pro version with advanced features of accessibility, click on the "BUY A PRO VERSION", select your suitable accessibility plan and purchase it.
After the successful payment, you will receive a license key with your order confirmation email.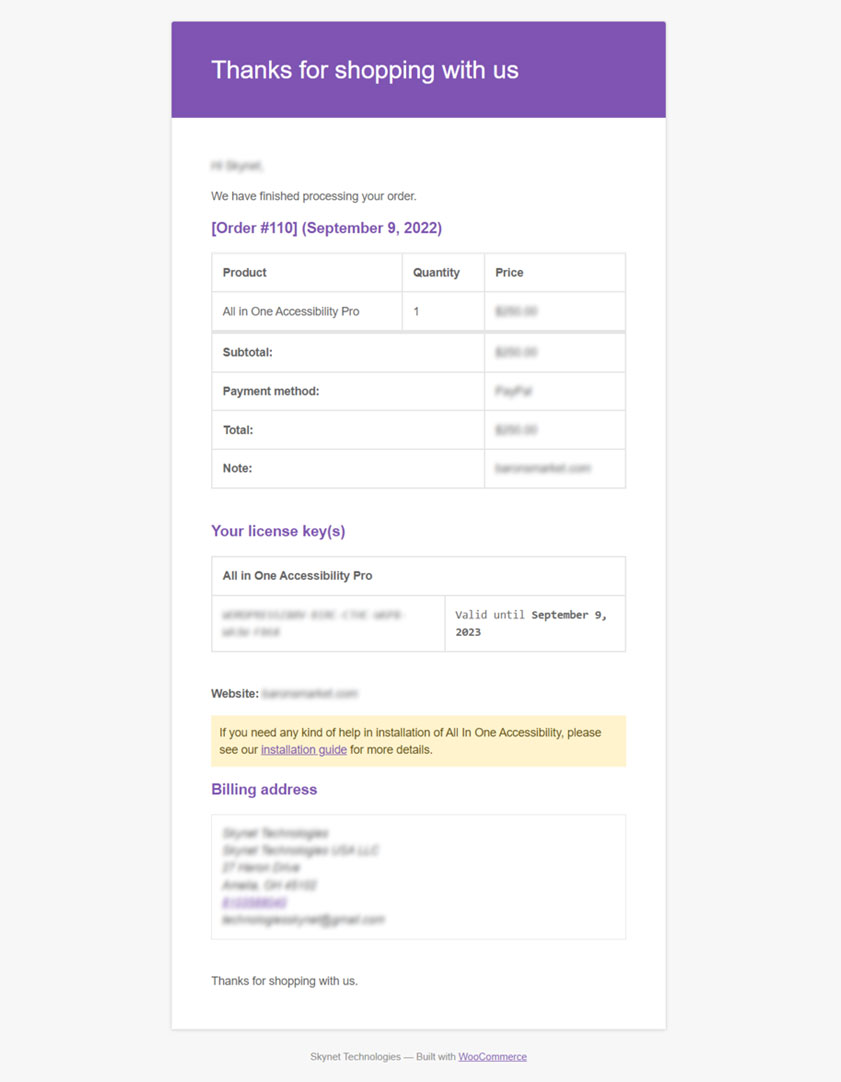 Add license key to your code and your website will get an All In One Accessibility widget with all 50 features.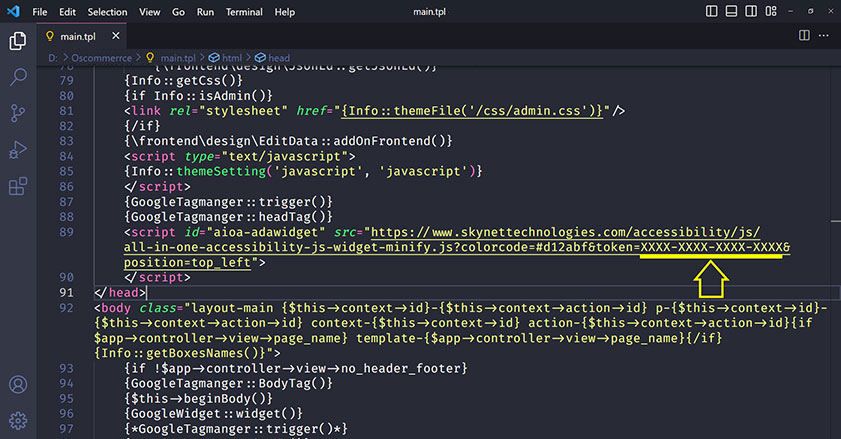 As an associate member of IAAP and organizational member of W3C, Skynet Technologies is a part of international accessibility community. We provide ADA web accessibility services including audit, strategy, design, development and more. If you are looking for enterprise or custom web accessibility solutions, request a free ADA web accessibility quote or email us at hello@skynettechnologies.com
Have you got any problems while installing All In One Accessibility widget?
Report a problem, we will get back to you very soon!
Report a problem
Tag Cloud
Accessibility
Accessibility Plugin
Accessibility Widget
All in One Accessibility
Blind
Color Saturation
Contrast
Cursor
Disabled
Handicap
Keyboard Navigation
Legible Fonts
Section 508
Text Size
Visually Impaired
WCAG
Web Accessibility