What is the importance of technology in scaling digital accessibility?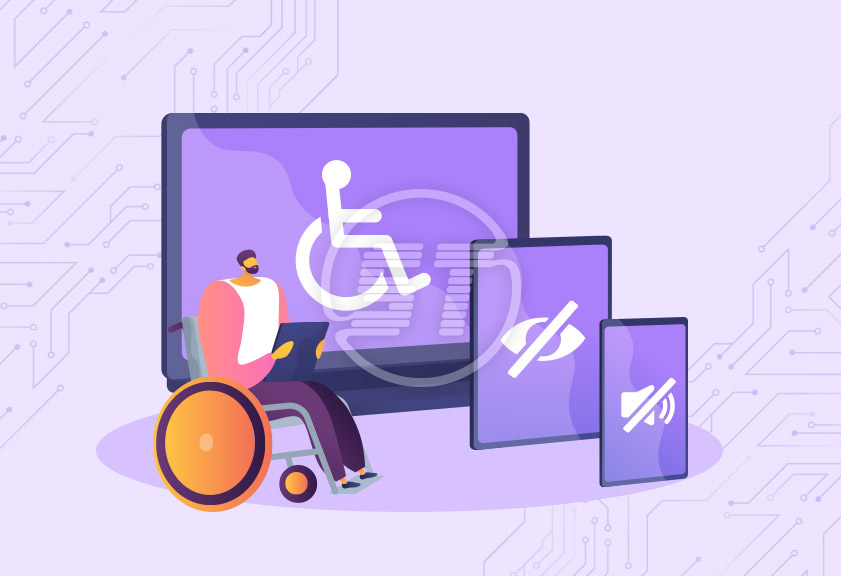 Despite the fact that, governments are really working harder to ensure maximum digital accessibility and even organizations are applying technologies to make sure they are providing accessible solutions, accessibility still needs more work to be done.
Almost 15% of the world's population is suffering from some sort of disability. Today, when digitization is inevitable, how can we deprive this significant number of people from digital accessibility? And that is where technology comes as a saviour.
There are umpteen disabled people who are still unaware of ADA compliant website accessibility, accessible tools, and usage of digital services due to a lack of digital literacy and access. To reduce this gap and to make digital services available for more and more people, technology is coming up with innovations, for instance, Artificial Intelligence (AI).
Read the article to know, what is the importance of technology in digital accessibility.
What are the digital hurdles?
Our lives are utterly dependent on the digital world now. From entertainment to communication and studies to other services, all aspects of our lives have transformed due to technological advancements. However, people with disabilities are still underprivileged to these services because they are deprived of digital access.
The people with disabilities use the internet and other digital services, but the numbers are very low. The major reason behind this is inaccessible content. Such content cannot be interpreted by screen readers and other assistive devices. For instance, if a visually impaired person tries to access some content via screen reader but the reader will find it difficult to convert text to speech if designers have not included accessibility standards to the content.
Some major accessibility hurdles are missing alt-text tags on graphics, forms, tables, or links, if buttons or links are too small, if mouse pointers are not clearly visible, or if the design, layout, or navigability of the website isn't accessible.
Using AI for more digital accessibility
The use of AI comprising devices has increased. Speech recognition, natural language processing (NLP), and automation have become commonly used practices in offices and other places.
People with visual issues can use AI-related gestures or touch/voice-enabled products or services. Similarly, users with hearing problems and speech issues can use gesture-enabled interventions using AR/VR apps.
The NLP, machine learning, and AI make complex documents and images easily accessible to visually impaired people. These are the users who face tough accessibility challenges due to vision problems and AI with other advancements helps them with digital accessibility.
Most importantly, AI-powered software products have made the automation process easier for developers and designers. Many technologies like Drupal development have readymade plugins to include accessibility to your content. However, earlier it was a bit difficult for designers because they had to make content accessible manually every time. In short, now it is a win-win situation for both users and developers in order to achieve digital accessibility.
Assistive technology types
1. Screen Readers
These are devices with software that enable users to navigate and read-aloud digital content accessibility. It is primarily useful for people with vision issues as well as users with cognitive disorders can also use them.
2. Screen Magnification Software
This software helps users to magnify content within some specific area of the monitor or mobile. Screen magnification software is helpful when the responsive content is designated to be modified as needed by the user.
3. Speech Input
If a user cannot use the keyboard to input data, speech input assists them. Windows speech recognition is one such speech input software.
4. Alternative Inputs
It is for those who don't use mouse or keyboards. For example, head pointers, motion or eye tracking, switch devices, etc. These inputs enable users to select text and other interactive objects on the screen using a 'switch' that confirms their selection.
Identifying potential barriers to engaging users with disabilities is the best way to assess technology for accessibility. However, if you have a working knowledge of assistive technologies and how it works with digital content, then you can easily achieve accessibility.
Technology is helping in filling the digital accessibility gap!
Interactive systems assist visually disabled people to use touch screen
Public touch screen technology needed to be accessible to everyone because of its crucial usage in day-to-day life, which was a challenge for visually impaired users earlier. To solve this very issue, interactive systems are introduced. They help such users to understand the touch screen system and use them.
Augmented reality is a boon for disabled users
People with disabilities can interact with apps and software with the help of augmented reality. The devices with AR help users with disabilities to experience the digital content exactly the way it is available to other users.
App and smart keyboard are another helping innovations
The modern devices come with touch-sensitive hardware on the keyboards. Now apps are also compatible with mobile keypads and predictive text systems. AI helps here; it analyses users' habits and frequently used words and based on that it gives suggestions to the users. This is a huge help for physically challenged users.
Mobile apps making lives easier
Many ADA compliant mobile apps help users with disabilities to increase digital accessibility by helping them in their daily lives. They work on sensors and make such users' lives easy.
Technology is a huge help in achieving digital accessibility!
Digital accessibility is the expansion of ADA standards for mobile and other devices that helps to create a harmonious bond between content and assistive technologies. For instance, audiobooks assist in converting text into speech, which is helpful for blind people or partially sighted people. Similarly, closed captioning of videos helps deaf or people with some sort of hearing issues to understand the video content.
All the major ecommerce and CMS platforms are coming up with innovative features and extensions to include accessibility as one of their best practices.
"Accessibility is not a feature, it's a social trend." - Antonio Santos
Organizations have started taking accessibility seriously, and technology is helping them achieve digital accessibility.
Whether you want to make your existing website or application ADA compliance, redesign your website with ADA compliance or require a new ADA compliant website, ecommerce store or an ADA compliant mobile app, you are at the right place! We follow not just WCAG standards but also adhere to the best design practices to improve ADA website accessibility. Get in touch with us at hello@skynettechnologies.com or submit the following request free quote form.
Related blogs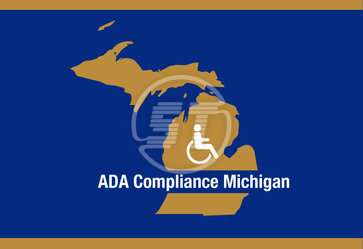 September 30, 2023
How can you ensure your website meets ADA compliance in Michigan?