Top Web Development Trends to Rule in 2020!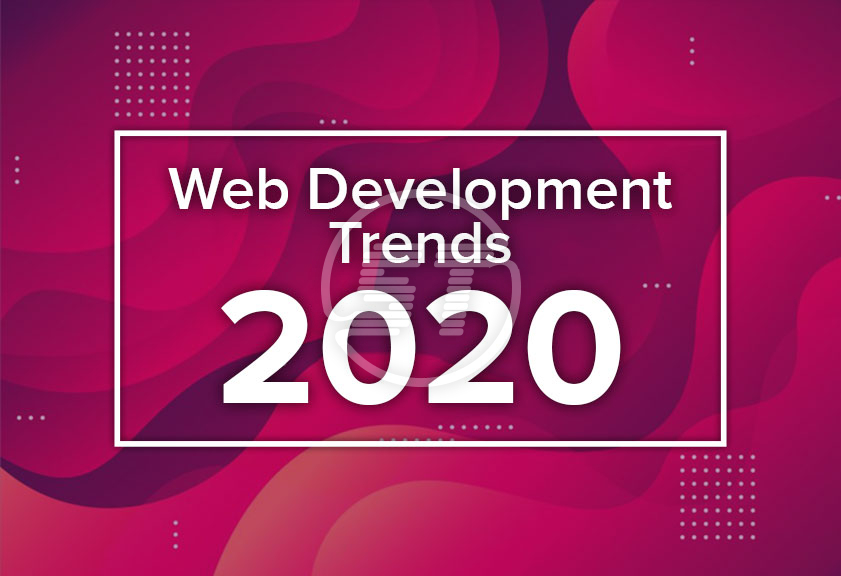 Today, having a website has become indispensable for a business. Consumers increasingly choose to search and choose the product on the websites for the amenities it offers. It is essential for a company to have a virtual point where to present its services to potential customers. The following article describes the Web Development Trends that will mark this 2020.
Having a web page allows a business to be able to target the market you want. From web development and a correct translation, a company can focus on a local, national or international audience. A web page offers the user the possibility to describe their products, and services in any way they want. In addition, it is possible to combine a website with a blog, generating a channel to publish information on products and services. A web page with the products and services exposed allows customers to see them at the pace they want. Each customer is a world and looks at the characteristics of the products or the conditions of the service at their own pace.
So, without any further delay, Let's see the Top Web Development Trends at a glance.
SPA or One Page Web Development
It is a very simple, and comfortable concept. It is true that navigation becomes simple, since you only have to scroll through the page up or down, avoiding pages that may bother the user, and slow down the load. It is especially attractive for navigation on smartphones, and the developers guarantee us a modern, economical and simple aspect to implement, but let's not forget that it also generates some headaches for SEO positioning. In 2020, most of the Web Development will be in Single-Page Application, a whole website from a single page.
Progressive Web Applications (PWA)
PWA or Progressive Web Applications are increasingly present, as they allow you to take advantage of the features offered by web browsers based on the interface of mobile applications. PWAs are designed much faster than conventional mobile applications and are usually easier to implement and maintain. In addition, they have other advantages over conventional applications such as the ability to work offline, receive notifications, reliability and reduced load time. In 2020, it will be a great trend too.
Greater Customization in Ecommerce
The WooCommerce - Word Press, PrestaShop, and Magento combination will continue to be the three major Open Source platforms to sell online, and their updates will continue to bring better, and new features. From the usability point of view, everything seems to indicate that new updates and extensions will especially reinforce the collection of key information in searches, browsing history and personal preferences so that each user is offered the products or services that best fit your profile.
Chatbot
Today, making a difference against the competition is decisive when it comes to being successful in a company. A good way to achieve this in the Internet world is to include chatbots on the website. In this way, our users can maintain continuous contact with our company, obtaining answers and solutions on the spot, without having to wait for the business hours of the Customer Service teams. The chatbots are evolving so much that their artificial intelligence allows them to immediately improve the user experience, and are reporting good results to the companies that have implemented them.
Modular Pages and Security
It has been a real facility for developers since with very little effort and knowledge in code, it is possible to generate a website with an interesting design. With this technology, all that is needed is to choose the right module for your project, add the content of the project, and finally publish the final result on your website. Security will continue to be one of the main concerns for users, companies and professionals. SSL digital certificates will become the norm in 2020 for any web project. In addition to having a positive implication for SEO, it is a guarantee for users to know that the page they access is secure. You can say that these are the main elements that will characterize the year 2020, and will be the Web Development 2020 trend for sure.
MUI (Motion User Interface)
Another trend of web development in 2020 is MUI. The interface has been a top worry for developers for a considerable length of time. The user interface (MUI) encompasses the resources, systems and methodologies that facilitate the interaction of people with computers or machines. The objective of its development is that the user can communicate with the machine in the simplest and most intuitive way possible. The user interface and the experience of this is the first thing that should be taken care of developing a website or in a digital product. And it will continue to be the Web Development Trends 2020.
Mobile Only Web Development
With the modification in the form of interaction and communication in the digital universe, mobile Internet access has become considerably superior to the desktop. Exactly why, the responsiveness to the most varied devices has become a mandatory factor. This so that the website can be maintained in the best conditions of usability within the trends of digital marketing, as well as to agree with the principles of search engines such as Google.
Content Animations in Web Development
In 2020, including animations on websites will be a great resource to make them more attractive. So, we will see pages will be much more dynamic than until now, either to get an interface that invites the user to interact, make it easy to find certain important information or Invite you to take concrete actions.
Conclusion
Some other features which will be the trend of web development in 2020 are photographic content, removing flash player, new and improved frameworks, design elements, static website design, quick voice search action, etc. After reading this article, you have so far known that what web development will bring to you in 2020. Having a website in 2020 will be your lucky card. Talk to the professional, and hire the best Web Development Service today.
Skynet Technologies USA LLC provides a wide array of web development services personalized as per the specific demands of our clients across all industries. We help start-ups, small to medium businesses, enterprise and corporations to achieve their business goal by offering flexible dedicated developers based on their business requirements. Whether you are looking to hire dedicated developers on hourly, monthly or fixed cost basis, we provide a skilled and experienced expert that fit your specific business needs. We are committed to delivering the web design and web development project on-time and on-budget without compromising to the quality.