Website ADA compliance standards and guidelines in the Georgia!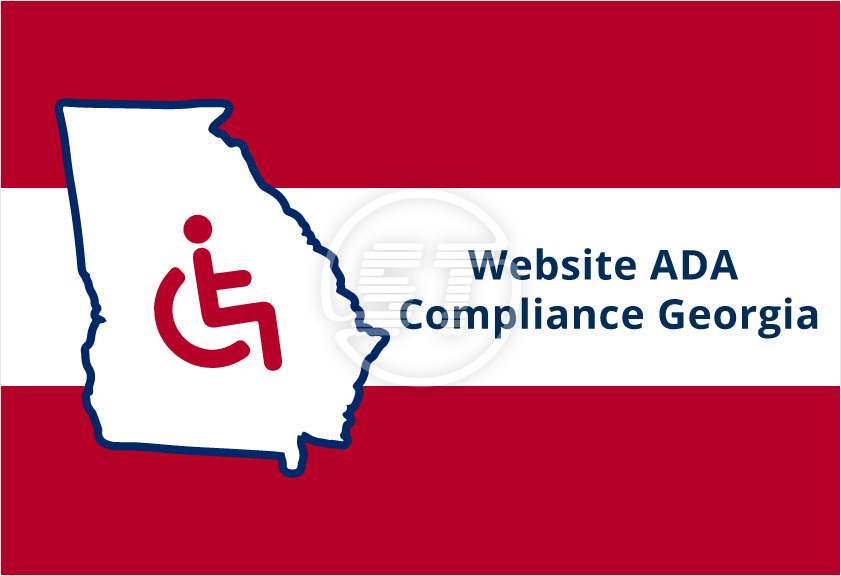 Likewise, all international digital accessibility standards, the State of Georgia has also made it mandatory for all websites and applications to follow recommended accessibility standards. Digital Services Georgia (DSGa) and state agencies collaboratively participated in the Digital Centre of Excellence initiative to create standards and guidelines for websites and applications across the State of Georgia.
The idea behind this initiative is to provide the best digital experience to everyone who wants to explore any state agency or other websites/applications. The standards are meant for various digital channels and devices such as voice assistants and chatbots including all elements of websites/applications. DSGa ensures that information is consistent throughout the channels and the information source is centralized to provide uniform information.
Let's know more about government accessibility initiatives and applied guidelines.
Accessibility standards applied in the State of Georgia
Since digitization is influencing everybody's lives, Georgia state agencies ought to comply with digital standards to ensure maximum accessibility of content for everyone.
The guidelines are based on ADA (The Americans with Disability Act), specially designed for state agency and all private, public websites to uplift user experiences. The standards implant best industry practices for technical, content, social media, and usability facets of digital properties.
Non-text elements must have text alternatives.
Data tables should have properly defined row and column headers.
Every function in web page required to be available using keyboard if an individual cannot use mouse.
To avoid navigation links, pages must have 'Skip to main content' link.
If a dynamic content that lasts for more than 5 seconds and is displaying along with some other content, then there should be pause, stop, or hide options for users thereby they can view such content as per their convenience.
Online forms must be designed keeping assistive technology in consideration so that all elements and functionalities (including all directions and cues) can be accessible to everyone.
Color contrast is needed to be followed as defined by WCAG.
These are all Digital standards and guidelines that are followed by the State of Georgia government to enforce digital accessibility to all government entities, other agencies, and businesses. As written above, the guidelines are based on WCAG 2.1 level AA standards or ADA. Some other applicable accessibility points are:
The 2010 ADA standards for accessible design requires federal agencies to modify their existing digital properties and build accessible new structures.
Guidance on the 2010 standards for accessible design has revisions on Title II and III in 2010.
The U.S. Access Board will provide information on accessible designs and the criteria to build and maintain such designs.
The Georgia Accessibility Code helps with publishing technical bulletins regarding compliance guidance with ADA.
Code of federal regulation 36 CFR Appendix D to Part 1194 for information and communication technology
If a website/application has not been altered after January 18, 2018, those websites/applications need to adhere to these guidelines. According to this code,
When developing, procuring, or using electronic and information technology, each agency should fulfil ADA accessibility requirements unless an undue burden is imposed. In case of undue burden, agency should provide alternative means to access and understand the given information.
Electronic and information technology is exempted from any fundamental alteration in it that might change the basic nature of its features.
If parts of applications are only used or maintained by official personnel, it is not needed to be modified.
Applications should not disable or disrupt any feature of operating systems.
The focus shall be programmatically exposed thereby assistive technology can track the focus and its changes.
If an application is using bitmap images to show controls, status indicators, or other programmatic elements, then their information must be consistent throughout the application.
User should select contrast, color and other attributes as per their requirements.
Application or website should not use flashing or blinking text, objects, or other elements if flash or blink frequency is greater than 2Hz and lower than 55Hz.
The content must be readable even if does not have associated style sheet.
Each server-side image map needs redundant text links.
Who requires conforming with accessibility standards and who are exempted?
Federal accessibility law is applicable on all businesses, local and state agencies that have 15 or more employees.
If a business or state entity found to be non-compliant with suggested standards, they can be fined up to $75,000 per violation and for each subsequent violation, the fine can go up to $150,000. Moreover, disabled users can sue them which will incur lawsuit costs, additional penalties, and reputation damage.
Wrapping up
Briefly, WCAG or ADA covers accessibility requirements for Georgia. Despite the government's strict actions, many websites are still not adhering to even basic accessibility requirements. Applying ADA standards to your website is not exhaustive. However, reaching out to an ADA website remediation company makes your work easier.
As a proud associate member of the IAAP (International Association of Accessibility Professionals) and an engaged participant in the W3C, Skynet Technologies is fully committed to advancing global accessibility.
Our primary focus lies in ADA website accessibility remediation solutions, ranging from swift enhancements to full-scale transformations. We provide WCAG and ADA design, audit, consultation, remediation, ongoing monitoring, support, and maintenance. Reach out us by submitting following form or email us at [email protected].