What Is ADA Compliance and WCAG? What are the Levels of WCAG Compliance?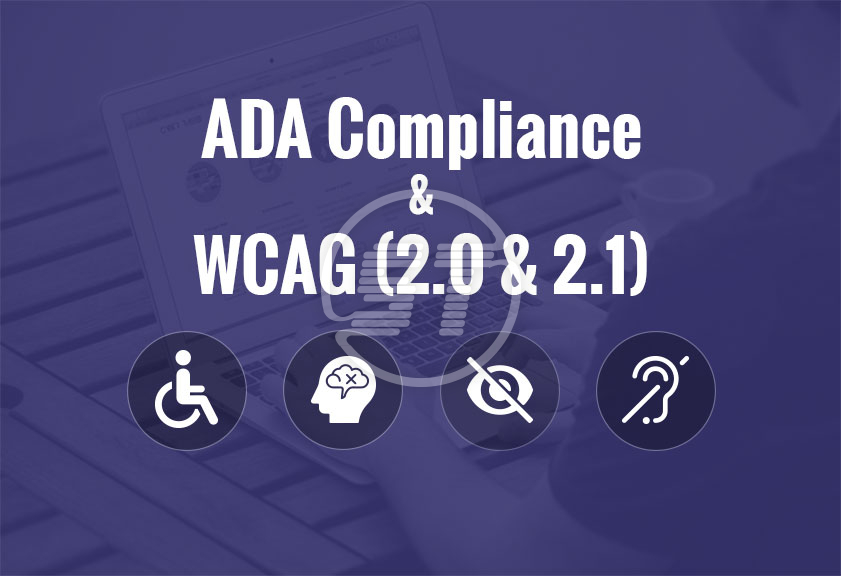 Americans with Disabilities Act (ADA) is one of America's most comprehensive pieces of civil rights legislation. It was published in 1990 by the Department of Justice (DOJ) to provide better accessibility in public places and business workplaces. In the USA alone, approximately 50 million individuals are living with a Vision, Hearing, Cognitive or Physical disabilities, this measure aimed to create a better opportunity.
What is Web Content Accessibility Guidelines (WCAG)?
WCAG is a series of accessibility guidelines for web. It is produced by W3C to making website accessible for everyone.
WCAG 2.0 and 2.1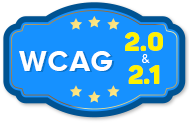 WCAG 2.0 was published on 11 December 2008. WCAG 2.1 was published on June 5, 2018. The W3C has created 4 principals for WCAG 2.0 are:
Perceivable: Website information and user interface must be presentable for use to take appropriate action.
Operable: User Interface forms, controls, and other navigation are operable easily.
Understandable: Content and user interface must be easy to use and understand.
Robust: Don't limit website for certain technology or browser. Your website should be accessible by assistive technologies or browsers.
What are the Levels of WCAG Compliance?
WCAG compliance comes in three levels (less compliant to more compliant / easiest to hardest):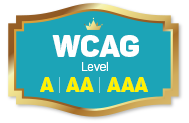 Level A: This is the most basic level of web accessibility and not making your website completely Accessible. This leaves certain accessibility barrier for people with disabilities and so we recommend to achieve Level AA for your business website.
Level AA: This level satisfies all Level A criteria and makes sites accessible to individuals with a wider range of disabilities, including the most common barriers. This is the most popular level of conformance as most of the businesses currently strive for Level AA.
Level AAA: This level measures all conformance factors at the highest level. The WCAG document does not recommend that Level AAA conformance be required as a general policy for entire sites because it is not possible to satisfy all Level AAA success criteria for some website content.
Skynet Technologies USA LLC is a leading website Development Company in USA offering ADA compliant website design and development services followed by WCAG standards. We can make your Drupal, WordPress, Magento, Joomla, HTML website or Mobile App ADA Compliant to make it accessible for everyone. Hire our dedicated and experienced developer today!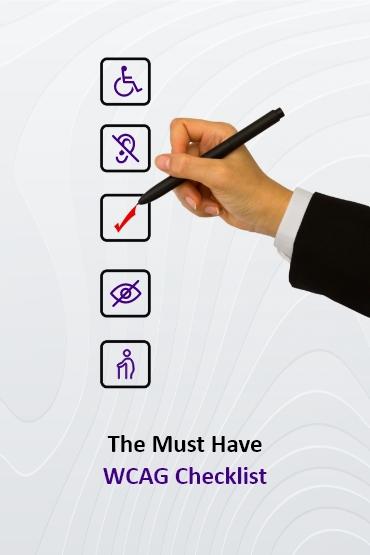 The Must Have WCAG 2.0 and 2.1 Checklist
A Practical Resource Guide for Achieving Digital Accessibility Compliance
Our comprehensive accessibility and compliance guide enables you to create and maintain an inclusive web, mobile, and product experience through testing, audit, evaluation, and remediation.
Learn how to bring your digital properties into compliance with the latest Web Content Accessibility Guidelines by downloading our interactive checklist now.
Download Now
Request Free ADA Website Audit
Tag Cloud
ADA Compliance
WCAG
WCAG 2.0
WCAG 2.0 AA
WCAG 2.0 Compliance
WCAG 2.0 Level AA
WCAG 2.1
WCAG AA
WCAG Compliance
WCAG Levels
WCAG Standards
Related blogs