What are the ADA Compliance Standards Guidelines for State and Government Website Accessibility!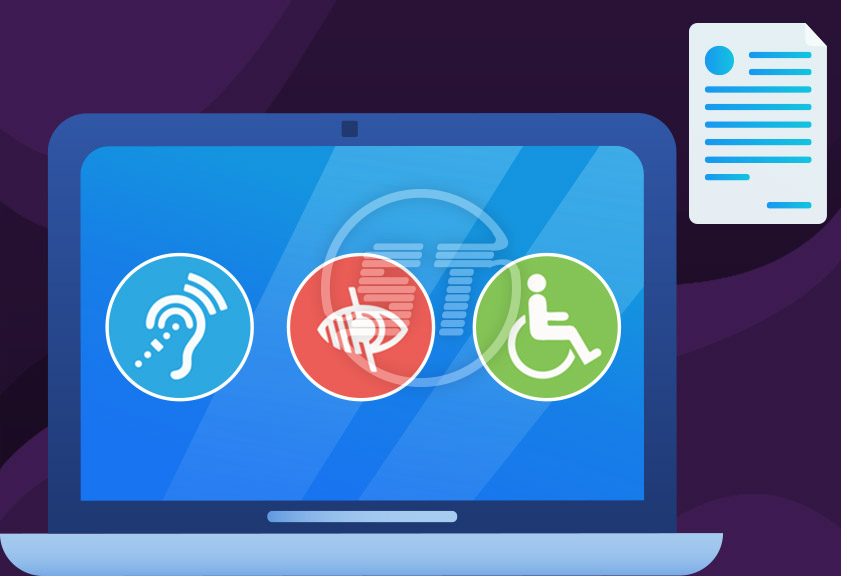 State and Local government resources are intended to serve the public and with evolving times, these resources even included their websites as well. Undoubtedly, digital transformation has picked up rapidly and even the government functions have moved online. The citizens and residents quickly look up the information online and also access government websites to fill up the requisite forms. States, counties, townships, and municipalities have their own websites and they have to be inclusive to everyone without any discrimination. Accordingly, their websites adhere to ADA compliance standards for greater website accessibility.
The Government website accessibility has many tangible implications for people with disabilities. So, whether you are redesigning your site or launching a brand-new website, ensuring State and Local Government websites accessible to all residents should be your top-most priority.
Need for Government Websites Accessibility
The Government websites offer a host of services to the public - corresponding online with the local officers, information about Government services, renewal of public service utility licenses, tax filing, job applications, and more others.
Citizens find it convenient and faster to obtain information or avail of the services.
Citizen Participation in Governance in a more dynamic and interactive manner.
Cost reduction and Paperwork reduction.
While the internet is being a great enabler and a bridge between Government and citizens, it should also be equitably accessible to all despite disabilities. So, all the websites including that of State and Local Governments should take preemptive measures to make their websites accessible.
What is ADA Compliance?
The Americans with Disabilities Act (ADA) introduced in 1990 prohibits discrimination against people with disabilities in places of public accommodation by State and Local Governments.
Title II - Applies to State and Local Government Entities prohibiting discrimination on disability basis in access to the services, activities, and programs they offer.
Title III - Prohibits discrimination on the basis of disability in the places of public accommodation.
Both the clauses essentially prohibit discrimination and mandate equitable access to digital content by all citizens. There was a consensus slowly that ADA guidelines are applicable to websites.
ADA and WCAG 2.2 Background
Department of Justice (DoJ) has issued a notice relating to non-discrimination on the basis of a person's disability pertaining to the accessibility of web information and services of both State and Local Governments as well as private enterprises. DoJ logically meant that all digital enterprises should conform to WCAG and AA requirements in order to ensure ADA compliance. One has to keep an eye on the latest updates and how the technology is evolving. W3C has been rolling new WCAG 2.2 guidelines that are aimed at improving the web accessibility of your websites.
The state and local Government websites should adhere to a minimum set of requirements to conform to the ADA guidelines. State and Local Government website accessibility standards are provided by Title II of ADA. If federal funding is provided, then the websites should also follow Section 508 of the Rehab Act. Luckily, both of these rules are overlapping and require the same thing - equal access to public resources (including Government websites) for users with disabilities.
While ADA didn't mention websites specifically, many municipalities with inaccessible websites have been subject to various lawsuits under ADA. Even some cities and counties have also been fined for not making their websites accessible. Some enterprises went into the dust as they couldn't handle the legal costs and financial penalties levied on them. Once the reports of such cases came to the limelight, businesses started taking ADA compliance standards seriously. They have hired experts to make their websites accessible and comply with the guideline of ADA.
Government Website ADA Audit
Making changes to your website design to meet ADA compliance requirements may seem to be overwhelming. So, it is better to start with an ADA compliance audit from an expert. The compliance experts review your content and provide a report of their findings and an actionable plan to help you meet the web accessibility standards and improve your citizen engagement. At Skynet Technologies, we start the process by holding a strategic discussion with your team to understand your compliance needs, discuss the scope of the audit, and then conduct the audit. You can discuss your requirements with us and future-proof your compliance strategy.
Accommodate All
Your State and Local Government websites should be designed to accommodate everyone and the digital content should be accessible to all citizens with visual, auditory, physical, neurological, and cognitive limitations and disabilities. As per the National Institute of Health reports, one out of five Americans has some kind of disability. The websites should follow WCAG guidelines and also have assistive technologies like screen readers, voice recognition tools, magnification software, etc. to improve their access to digital content.
ADA Compliant Website Design
Government websites must be designed to break the barriers to content so that people with disabilities can also consume digital content like everyone else. Poorly designed and non-compliant websites create hindrances for the disabled limiting their ability to use the websites. Optimized websites in conjunction with assistive technologies create an inclusive space. ADA-compliant designs entail proper contrast ratio, right font size, appropriate color, Clean Form labels, consistent navigation, right alternatives for consuming audio/video, simple headings, and easy-to-understand feedback in case of errors.
Alt Text while Adding Images
Adding alt text when including images/photos to your Government website is critical as a visually impaired citizen may not be able to see the photos you uploaded. The visually challenged person is reliant upon his screen reader to read the on-screen content and also the photos or images uploaded. Hence, if you include the proper description of the image using the alt attribute, it would become easier for the screen readers to let the person know what the image is all about. Without this information, your citizen won't be given the chance of knowing your complete message.
Wrap-up
Website accessibility is an ongoing process, not a one-time fix. The web is a dynamic place and as you make your websites more robust and scalable, certain portions may become inaccessible without due diligence. Hence, we advise you to periodically conduct an ADA compliance audit to test the website accessibility. Skynet Technologies build every website with ADA compliance guidelines intact. We follow the best coding practices, content standards, and regularly update the websites as per the latest compliance guidelines.
We deliver complete ADA Compliant website design accessible for everyone whether it is for State or Government Website. We can make your website or mobile app an ADA Compliant with best content standards, coding practices & regularly update. We can redesign or develop an ADA compliant website from scratch by confirming the accessibility standards, such as WCAG 2.0, WCAG 2.1 and WCAG 2.2.
Related blogs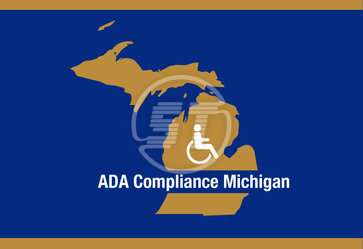 September 30, 2023
How can you ensure your website meets ADA compliance in Michigan?