How search engine index and crawl your website? - All you need to know!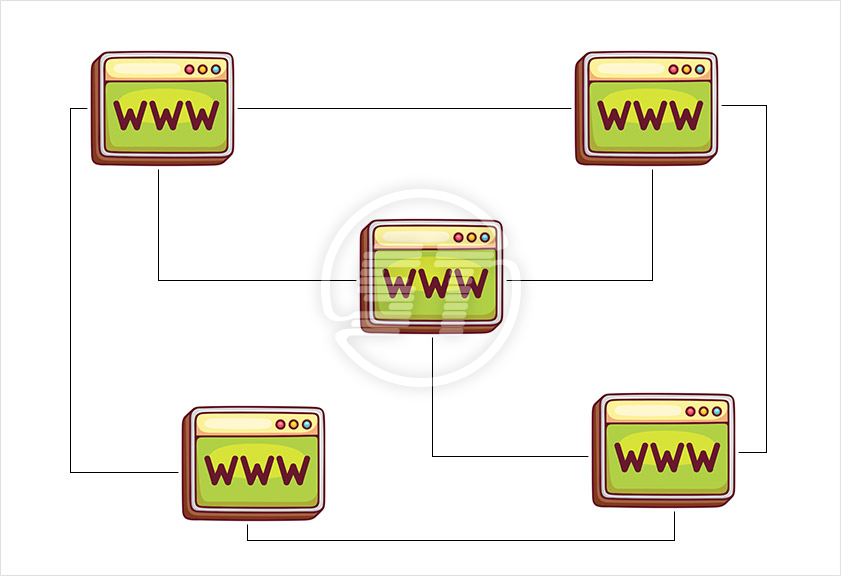 If you are posting content on your website, you will put your efforts to make sure Google and other search engines will notice your efforts and thus crawl and index Content.
Is there any chance, you don't put any effort to impress search engines and then also they notice your website?
Well, if you are adhering to best practices to create quality content, provide value, and answer relevant questions, you may get noticed. However, no one can deny that even working rigorously on content creation, following search engine algorithms is crucial.
Every website needs to create well-structured strategies to ensure that search engines will find them worthy to crawl and index.
Website optimization is crucial; however, without knowing how the search engine works and which strategies will be beneficial, all efforts will be gone in vain. You must know that there are millions of websites on the world wide web and people are rigorously working to elevate their search engine ranking.
Knowing the core elements of SEO and your business goals will be easier and more fruitful. Therefore, understanding search engine crawling and indexing is essential in order to protect a website's performance on search engines.
Let's know more about search engine facts.
How do search engines work?
Search engines give you results organically, or you pay them to provide noteworthy indexing to your website.
They do three main functions: crawling, indexing, and ranking.
Crawling
Search the internet for the content and then scan the code or content for every URL they find.
Search engines use a team of robots also known as crawlers across the platforms to discover new and updated content. It may be a webpage, a video, an image, or any type of content, which is discoverable by the link.
Initially, Googlebot fetches a web page and then follows its link to find new URLs. When the crawlers hop along with links, they find new content and then add them to their index called Caffeine.
Caffeine is a colossal database of discovered URLs or certain types of indexable files that are stored for retrieval whenever a searcher will seek relevant information.
Crawling and Its types & Budget!
Googlebot crawls your pages and content before they index them, which has two types.
The first type of crawling is Discovery, in which, Google discovers new web pages to add to the index.
And the second type of crawling is Refresh, where Google finds changes in webpages that are already indexed.
Google devotes some amount of time and resources to crawl a website, which is known as crawl budget. And there is a catch; not all the pages that have been crawled are indexed. Each page gets evaluated, consolidated, and assessed before it qualifies for indexing.
Crawl budget depends on two major factors, Crawl capacity limit and Crawl demand.
Crawl capacity limit: Google crawl your website without overwhelming the server. And to do this, Googlebot calculates a capacity limit, which is uttermost number of parallel connections that are used by Googlebot to crawl a site. Time delay between fetches is also been calculated. Googlebot calculate all this to provide coverage to every important content without overloading the servers.

If your site responds quickly, crawl limit can increase and more connections can be crawled. Moreover, Google has some limitations as well, thus, you need to make smart choice while selecting the resources.

Crawl demand: Google tries to spend sufficient time on each site to crawl their content, however it depends on website's size, update frequency, page quality, and relevance. Also, if your website has many duplicate URLs, it will waste your Google crawling time on your site.

More popular and trending URLs are tended to more often crawled so that they will remain fresh.
So, based on crawl capacity limit and crawl demand, Google decides crawl budget for a website. Please note that there are chances that crawl capacity limit isn't exhausted but if the demand is low, your website will be less crawled.
Indexing
Content they found during the crawling process, store and organize them to display them against relevant queries.
As mentioned above, search engines store information for their users; the process is known as indexing. Each sort of content is saved in their database, and they showed up as a result of a relevant query shot by searchers.
When a searcher looks for some information, the search engine displays all the information it has but as per its relevance and that is called ranking. The most suitable URL comes on the top and ranking goes down as per content's suitability.
What to do to index a page faster?
How will you make Googlebot get your page faster?
There are chances when you have to update new content on time, or you've made some important changes in your website, and you want Google to know it quickly. To do that, you have to apply some methods that help you achieve your goal of speedy indexing.
Before heading towards given point you can also check our article on topic – fix indexing error.
If you are curious to know how long does it take to index on Google, check out video below which uploaded by Google itself.
XML sitemaps
It is one of the oldest and most reliable ways to gain search engines' attention to content. An XML sitemap shows a list of all the pages of your website to search engines as well as the other details such as page modification, etc.
It should be submitted to Google through Google Search Console and to Bing using Bing Webmaster Tools. Though it is not a faster method but definitely a reliable one.
Use Google Search Console
There is an option of 'Request Indexing' in Search Console. When you click on the top search field, you will get a default option there "Inspect and URL in domain.com". Fill in the URL you want Google to notice and then click Enter.
It will show you myriad other pieces of information if the page is already known to Google. And eventually, it shows if the page has been indexed or not.
It is one of the quickest ways to let Google know about your page and its content. This makes indexing faster.
Google Indexing API
The indexing API by Google help website owners to notify Google whenever a page is being added or removed from the website. When Google gets notification about such pages, it starts fresh crawling of the page that ultimately enhances quality user traffic as well. As of now, Google has given only this facility (Indexing API) to crawl pages with either JobPosting or BroadcastEvent embedded in a videoObject. It is useful for such websites that have short lived content like video streaming by keeping their content fresh because it allows new updates to be pushed individually.
You can use Indexing API for updating a URL, removing a URL, getting the status of a request, and sending a batch indexing request.
Indexing API prompts Googlebot to crawl your pages faster than other methods of page crawling.
Bing's IndexNow
Bing has a search engine indexing protocol, which is based on a push method of giving alerts to search engines about new or updated content. The protocol is called IndexNow.
The idea behind this protocol is to alert search engines using IndexNow so that they will recognize the content and index it. Thereby, it is also called push protocol.
IndexNow doesn't waste your data centre resources and saves on bandwidth as well which ultimately makes your system more efficient. However, its biggest benefit is faster content indexing.
IndexNow is used by Bing and Yandex only. Implementing this protocol is easy. WordPress has a plugin for IndexNow, Drupal has an IndexNow module. Similarly, Duba has default enabled IndexNow feature, Cloudflare supports this protocol, and Akamai also works well with IndexNow.
Bing Webmaster Tools
To use IndexNow, consider using Webmaster Tools account and if you don't have an account then try creating a Bing Webmaster Tools account. This account will help you evaluate the problem areas and improve your rankings on search engines as well.
To get your content indexed, you need to click on Configure My Site > Submit URLs. Then enter the URLs, you want to get indexed and click on Submit.
So, this is how search engines perform indexing of your website pages. Now let's take a look at Crawling.
Wrapping up
Website optimization for search engines starts with good and real content and ends with its indexing. Choose any of the above-mentioned ways to get indexed, but first thing first focus on the quality of content and user experience.
Apply SEO best practices to impress search engines. They will notice you for sure if you have genuine web pages!
A hiring SEO professional can be the best decision to grow your revenue with SEO. Skynet Technologies is an SEMrush agency partner who provides white hat SEO services including Local SEO and international SEO. With the help of our website development services, we can create SEO friendly site structure to increase your brand visibility on search engines.