What you need to know before Choosing Drupal Development as a CMS and Ecommerce Solution?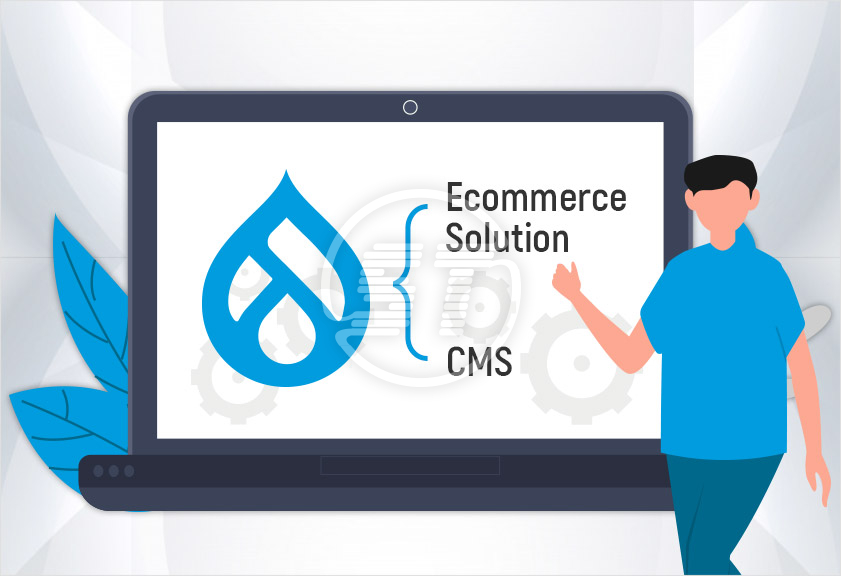 Drupal is one of the leading open-source platforms written in PHP that build amazing digital experiences. It is used by most organizations especially government agencies, non-profits, and large corporations for complex, high-traffic, and content-heavy applications. With Drupal, you would have a single and tightly integrated platform serving both as a CMS and as an ecommerce platform. Currently, with a staggering share in the market, it is a popular choice for many large organizations with many global players like Tesla, NBA, lush, and more already using Drupal. It is versatile, robust, flexible, and customizable.
If you are contemplating Drupal for your website or ecommerce needs or even if you have been using it for a while, there's a fair chance that you haven't explored everything that this platform has. You may even be missing out on some key aspects that could streamline your workflow or enhance the functionality of your applications. We are here to breakdown some of the aspects you need to know before embracing Drupal as a CMS and ecommerce platform.
Need for technical Skills
Drupal has a sophisticated programming API and you should possess the technical expertise to master it. With expert backend developers, you can manage your application effortlessly otherwise expect a steep learning curve. You need to understand modules which are the building blocks and code extensions on your site to enhance the features and functionality of the application. This may seem complex if you are a technical novice especially if you go for a manual installation instead of an automatic one. Automatic installation is a much safer option if you are a beginner. Also, use the latest version of PHP to take full advantage of the new features and improve performance.
But, Drupal is not as hard as it is perceived. There are a lot of helpful resources that educate you to make Drupal usage easier. However, it is advisable to have a technically competent developer on board to make better use of Drupal.
Never hack core
Drupal core is a set of files that were installed when you first set up Drupal and they serve as the foundation of the whole application. And these files shouldn't be touched as it can disturb the structural integrity of the entire application making it complicated and even unsafe. Any changes to the core admin capabilities can affect other modules and in some cases, can even break your website.
Sailing through the Migration process
The reason why Drupal is one of the most trusted platforms is it is stable and secure. New versions of Drupal and many contributed modules are being released periodically that bring new features and improve the stability. Drupal has a migration module that takes care of the migration process for smaller websites and for large, complex sites, it is fraught with challenges such as deprecated code, reindexing searches, etc. and with some assistance from the experts, you can sail through the complex process. If you are already on the latest versions, updating to a new version isn't going to be a complex one.
How to keep it secure?
Drupal busts the most common stereotype that open-source platforms are less secure and more susceptible to security exploits. Drupal has a dedicated security team that provides constant support and advice the developers on building safe and secure applications. They also issue security patches and notify users about potential threats and vulnerabilities. It has a highly active community that is on a constant lookout for security loopholes.
Users have to stay on top of the security updates that are released every week and constantly updating would ensure the security of your application. In other words, eternal vigilance is required to keep your site functional and ensure its security. You can subscribe to the newsletters, register for email updates, or view the security pages to know about the latest updates.
Drupal has displayed enterprise-level protection and so it turned out to be the obvious choice for most of the government authorities in the US.
How to optimize your website?
Your job doesn't end once your website is up and running. You need to closely monitor the performance of your website. The users get impatient if the performance of your site isn't optimal and abandon the site if it takes a longer time to load. So it is to be noticed that steps should be taken to optimize the speed in Drupal. You can do it by making necessary improvements directly to your site or install optimization modules that can take care of the optimization.
Join the Drupal Community
Drupal has a large community of designers and developers from across the globe. You can enjoy some tangible benefits by signing up in the community. You can post your queries in the group about the bugs you come across or find some features missing or any issues in the contributed modules. There might be a solution already or someone else might have faced the same issue, or you may also share the custom modules and themes you've created for the website so that others may find it useful. They may also find ways to improve and fix bugs with security patches. Being part of the global Drupal community makes it beneficial both for you and for the members of the Drupal community.
Hire Experienced Drupal Developers
Drupal offers a steep learning curve for beginners especially when you need to add some custom features. Carefully gauge the capabilities of the developers and see if they are the best fit. Having an impressive portfolio in other platforms is no measure of their capabilities. It is advisable to find someone who has rich experience with Drupal.
Multisite Functionality
Multiple websites can be created, managed, deployed, and updated from a single place as they share the same codebase. Drupal core, modules, and themes would be the same for all the sites. Their domains, databases, configurations, files, user profiles, could be different. Enterprise-level organizations can get benefited from having more than one website. You don't have to go for individual website development, installation, and management and this saves your time, cost, and resources. Whenever there are any updates and upgrades, you don't have to process them on each of the websites. All the modules, core, theme updates, applications, and database software would all be updated in a single go.
Content personalization
Content personalization yields a higher ROI and gains a loyal customer base. It is found that nearly 45% of online users are more likely to make a purchase on websites that have personalized content. Drupal enables a tailored experience that creates dynamic content based on customer demographics and psychographics. Drupal has powerful core modules like Taxonomy and smart content modules that display targeted and segmented content to the customer. With the help of Drupal's content personalization, understand the customer persona better, and create targeted and personalized content.
API Support
Drupal is a highly extensible platform. It provides many APIs like Authentication API, configuration API, State API, Entity API, RESTful API, and more. With Drupal's API-first approach, you can decouple the front-end from the back-end. With this approach, one can focus on the front-end changes without worrying about disrupting the code and database to create a compelling user experience. With Drupal modules like REST API and Serialization module, you can also create your own APIs deliver unparalleled customer experience.
Third-party Integrations
Drupal 8 version is a real powerhouse that has taken the third-party integrations to an unprecedented level. Drupal is highly modular and scalable and this innate capability facilitates integrating many third-party apps to enhance the functionality of the websites. It can integrate with various payment gateways, CRM, marketing automation tools, and more. Pick the right integrations that propel your business and improves customer engagement.
Wrap-up
With some heads-up about Drupal, you can carve out a unique space instead of cookie-cutter solutions. If you are building enterprise-level applications, you need advanced CMS like Drupal that offers high security and customizations. If you are planning to launch a new Drupal application, hire an experienced Drupal developer who can provide you the solutions for your business problems. Skynet Technologies offer the best Drupal services to help you build high-quality solutions.
We provide Drupal development services, Drupal Commerce solutions, Drupal ecommerce services, Drupal 9 migration, Drupal web development to fuel your online Store with enterprise level capabilities and keep your customer coming back! Whether you want to migrate your existing website or ecommerce store to Drupal, revamp your online store or require a new development for your store, let us know about your requirements and we'll get back to you as soon as possible!
Related blogs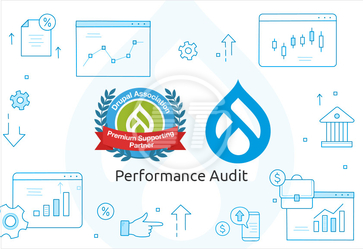 Drupal Performance Audit – Best Practices and Areas to Focus!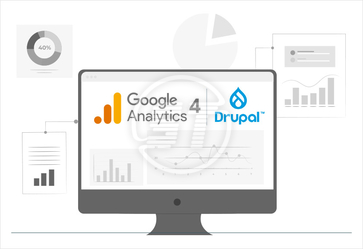 How to set up and use Drupal Google Analytics 4?