What's New in the Latest Update of Drupal 9.2.0?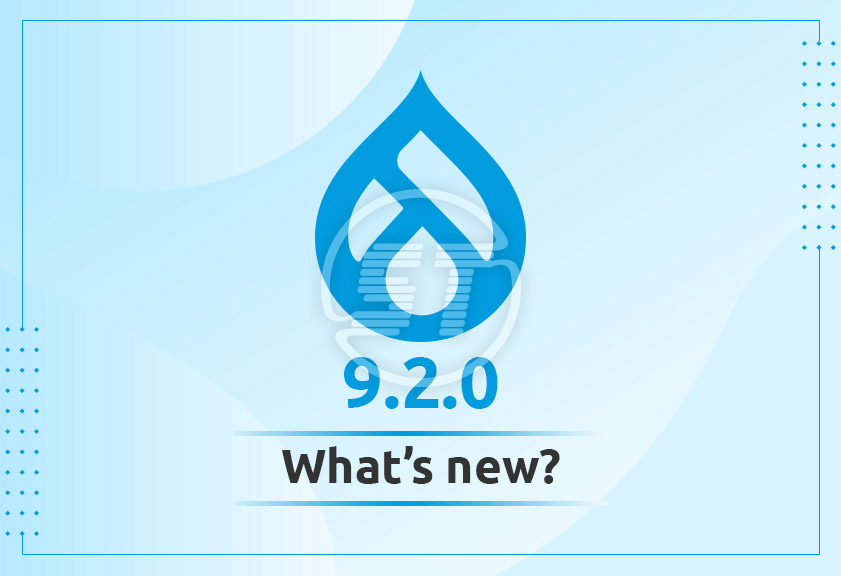 No one can turn away from admitting that Drupal is one of the strongest contenders in the Content Management System (CMS) ecosystem! The open-source platform backs thousands of high-performing websites and edges out other CMS platforms effortlessly. What makes Drupal so exceptional? Besides boasting tons of high-end features, Drupal lets its users dive deeper into the technical aspects when developing a web experience. Owing to the attributes, developers love Drupal!
As if Drupal's previous versions weren't fascinating enough, the company rolled out Drupal 9.2.0. Drupal makes website development enthralling with a gamut of fresh releases - new functionalities, new enhancements, whatnot? Regardless of whether you are a developer or an enterprise, peeping into what's new in the Drupal suite is mandatory to stay at par with the latest advancements. Let's buckle up and surf around the latest upgrades in Drupal 9.2.0!
What Has Changed in Drupal 9.2.0?
So, what has changed in Drupal 9.2.0? In one shot, they have resolved all incompetence. Drupal was aggregating user feedback and dropped a more robust product before us. Are you wondering about the must-know changes that Drupal brought to the table? We've got your back if that's the case! Here is a glimpse of what's new in Drupal 9.2.0. Keep reading!
New Drupal, Better Security!

What comes first when developing a website on a Content Management System? Yes, you've guessed it right! It's the security. However, Drupal 9.2.0 delights you with enhanced security and alignment with critical guidelines. So, you can adhere to the mandatory regulations while creating a unique experience for your users.

The status report page now shows public service announcements and security advisories. Also, some other administrative pages bear such information in detail. How does that benefit you? Well, you can fix security issues in your website correctly and in time without missing out on any of them.

Protect User Privacy Efficiently

Did you know that a whopping 79% of website users have data privacy concerns? Yes, that's an enormous number! When the audience is aggressive about protecting their privacy on online platforms, catering to safeguard user data will increase site credibility. Drupal lets you do exactly that!

Drupal 9.2.0 blocks Google Federated Learning of Cohorts (FLoC) tracking by default. Woah! What's that? FLoC segregates Google users as "cohorts" and monitors their browsing activity to present them with more personalized recommendations. Users tend to stay away from FLoC as it invades their privacy. Luckily, users will not return disappointed from your website as the latest Drupal 9 completely dodges FLoC.

Better than Ever Olivero Theme

The much-hyped Olivero theme is now all-new, reformatted, and improvised. Rolling towards becoming the default Drupal theme, Olivero is better than ever in the platform's 9.2.0 version. Let's dive deeper into its latest amendments!

The Olivero theme now boasts a contemporary design to leave an ever-lasting impression on its users. Besides the refurbished look, Drupal has resolved several accessibility glitches in Olivero after registering various feedback. Do you remember the Umami demo? It has improved dramatically! The exemplar demo has an in-built editor role and demonstrates Drupal core features and layout building more efficiently in its latest update.

Expanded Migration Path from Drupal 7

Drupal 7 platform is on the verge of becoming extinct. Drupal will support the 7th version till November 2023 only and, so developers are rushing to migrate their websites to the latest platforms viz Drupal 8 or 9. However, the company covers you up! It has a highly stable migration path to upgrade your existing websites from Drupal 7. Hire Drupal developers to know more

The migration path has become steadier in Drupal 9.2.0. Thankfully, team Drupal analyzed the broken pieces in the migration path and rectified most of them in its latest version. Now, you can migrate user settings, user, and node reference fields, and so with the highly expanded migration path. Such a well-thought path minimizes post-migration glitches while offering a consistent experience to the users.

Compatibility with WebP images!

Being a website developer, you must have come across images having a WebP format. And you got entangled in type conversions each time you found a WebP image, didn't you? Let's admit that WebP support is rare, and Drupal stayed away from the format till now. We have good news for you, however!

Drupal 9.2.0 is now highly compatible with WebP images. The image styles and GD toolkit integration can deal with WebP files without throwing any errors. Although Drupal does not offer complete WebP compatibility yet, it works continuously to adapt WebP more into its ecosystem eventually.

Gearing Up for Drupal 10

No sooner than Drupal 9.2.0 surfaced, the developer community realized that its 10th version is on the way. The team prepares to launch Drupal 10 seamlessly with more features and fewer glitches. A glimpse of the preparation is visible in Drupal 9.2.0.

Drupal fixed all compatibility issues with Symphony 5 and resolved most of them for Symphony 6. Besides solving the synchronization concerns, Drupal enhanced the platform's frontend and migrated the Tour feature from jQuery to ShephardJS. The migration makes Drupal more jQuery-free and makes the Tour more accessible than ever.
So, they were the big-daddy features added in Drupal 9.2.0. The team worked hard to meet developer and user expectations and fixed all issues in the recent version. The platform also has incremented its feature list with various anticipated functionalities in Drupal 9.2.0. Most importantly, the new Drupal now aids in preventing user privacy and prioritizes website security. Such assistance simplifies Drupal development and ensures a better experience when using the Drupal websites.
You cannot turn away from how powerful Drupal has become with its 9.2.0 release. The company, however, plans to get even better in its newer versions with more enhancements and additions to the platform. Drupal streamlined the platform and upscaled the frontend to ensure hassle-free updates to its upcoming modifications. Overall, Drupal 9.2.0 has transformed a developer's dream into reality through several latest features and bug-fixing standing in the frontline. Cheers to Drupal users and developers for the roll-out and better releases lined in the queue!
Skynet Technologies is known as one of the best in Drupal development company. Our Drupal Experts have wonderful experience in developing secure, modular & feature-rich Drupal CMS websites. We provide Drupal migration from Drupal 7 to Drupal 8, Drupal 8 to 9, and Drupal 7 to 9. We have an in-house and experienced team of dedicated Drupal developers to manage simple to complex task in a defined time. Get Ready to upgrade your website in Drupal 9.2.
Related blogs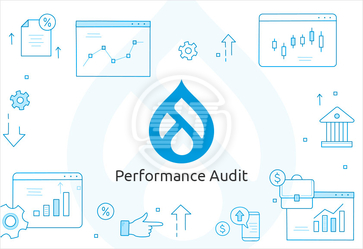 Drupal Performance Audit – Best Practices and Areas to Focus!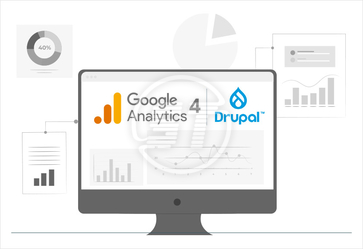 How to set up and use Drupal Google Analytics 4?