How to choose the best white label Drupal agency?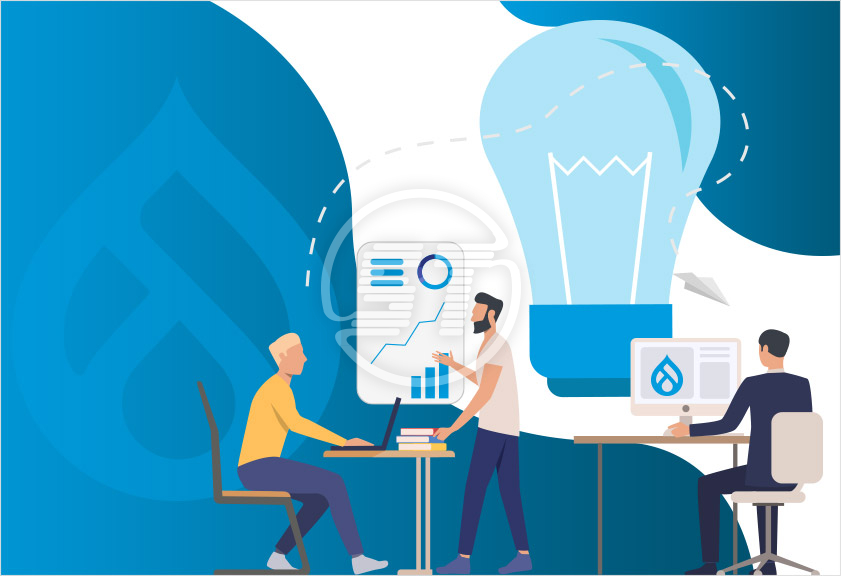 How to Choose the white label Drupal agency?
The profound secret of any successful business is "If you try to do everything, you'll accomplish nothing". This little trick sets your priorities right and build collaborative partnerships with other firms with whom you can create a win-win scenario. A typical web development agency work involves a whole gamut of services excluding the operational aspects of the business. It can become overbearing to walk the tight ropewalk of meeting the client's deadlines and delivering high-quality work. Then how can a Drupal development agency run the business-like a pro without creating any hassles of building a strong development team?
If you are a Drupal development service provider and struggling to cope up with the pressures of building Drupal web applications or Drupal Commerce development, hiring Drupal experts, running Drupal upgrades, Drupal migration and keep the business running without any roadblocks, then a white label Drupal development agency is a perfect solution for you.
How does a white label Drupal development agency work?
White label partnership means collaborating with an expert Drupal agency under a white label contract. You would still retain complete ownership of the product and you can roll it out under your brand name. The partner agency who are proficient in Drupal web development services works on your clients' projects and deliver the product to you without claiming ownership. All the project details and agreements were chalked out beforehand and they would be aligned as per your business objectives.
A white label Drupal development agency lets you concentrate on other aspects of your business while Drupal experts work on your clients' website development and design. You can focus on marketing, selling, building a sales pitch, creating a conversion path, etc.
Criteria for Choosing a white label Drupal agency
Know the Team
The white label Drupal development agency should have experienced Drupal developers. They should have experience in working with various end-to-end Drupal projects. An experienced Drupal developer knows the nuts and bolts of the issues involved in Drupal web development. They also have experience in following industry standards. They can develop your clients' projects faster and deliver within time. If an agency has certified Drupal developers then you can consider delegating the work to them.
Reviews and Testimonials
The Drupal Development agency would have testimonials from its previous agencies. You can quickly go through the reviews and testimonials of the earlier clients to understand the working nature of your potential Drupal partner. You can even understand the size of the business and niche areas that the white label Drupal agency worked with. You can further research the services utilized by these agencies and see if the agency has the potential to fulfill your requirements.
Past Experience
The white label Drupal Development Agency should have experience in working on Drupal projects. They should be well aware of the latest happenings in the Drupal community. Drupal 9 is the latest version and they should have the proficiency in making a quick upgrade. Any team that has worked on migrating from Drupal 7 to Drupal 8 would be great in handling any intricacies involved in the migration. They should also have experience in building custom Drupal solutions.
Service Portfolio
The white label Drupal development agency should be providing full-scale Drupal services that include Drupal web development, Drupal Migration, Drupal module development, theme development, PSD to Drupal development, third-party integrations, and more. They should also have round the clock support and maintenance team to handle any emergency issues post-deployment. An integrated team works closely to build a well-functioning Drupal website that is ready to go live.
Fluid Communication
An ideal white label Drupal development agency provides simple and fluid communication. Your initial interactions would give a hint about how effective and swift the team is in communicating with you. The team has to respond quickly, clearly, and seamless. A well-functioning Drupal team maintains transparency and communicates every project detail with you. There has to be a common channel through which you can have constant and uninterrupted communication with the agency partner.
Reliability and Flexibility
You need a reliable partner who can work as your extended team and show the same diligence as you. They have to focus on delivering efficient work and also be flexible to go for staff augmentation if required. They should adapt quickly to the changing needs of the clients to help you stay ahead of the curve. They should be flexible enough to intensify their efforts if required.
Participation in Drupal Community
The partner agency should be proactive in participating in the Drupal community forums or at least be part of it. Being part of a global Drupal community ensures you with networking with fellow developers as well as finding quick help if needed. Whenever you face any development issues, you may find answers in the community group or if it isn't addressed previously, you may post your query. The chances of getting a solution are quite high. Even if you don't get a concrete answer, they offer a perspective on how to sort that out. Being part of a fun-loving and dedicated community has other perks as well. You would know the information on contributed modules, the latest buzz even before the official roll-out. You can be prepped to gear up for any changes beforehand.
White label Drupal development agency has opened the doors of opportunity to offer unparalleled services to your clients. Engaging with the proper Drupal agency can be a real game-changer. You can overcome the challenges involved in Drupal web development and propel your business to the next level. An ideal white label Drupal agency is the one that can provide the entire gamut of Drupal services. Find an agency that offers on-demand augmented Drupal services for you. Skynet Technologies has been offering on-demand Drupal development services for startups, Government agencies, larger enterprises, all alike.
Skynet Technologies provide flexible White Label Drupal Services which scale the next level of success and business growth. We have an in-house and experienced team of dedicated Drupal developers to manage simple to complex task in a defined time. Are you a web development agency, firm, software development company or any other IT-oriented business who is looking for a reliable partner with technical expertise and excellent reputation? Get in touch with white label Drupal agency for more info!
Related blogs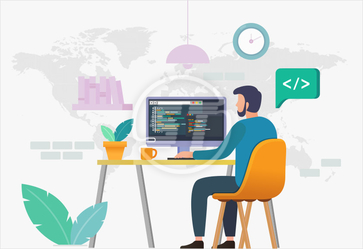 Top Challenges for Remote Web Developers while working!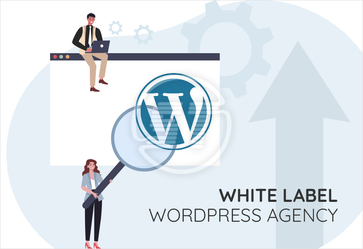 Top reasons to hire a white label WordPress agency!