Skynet Technologies has become osCommerce Certified USA Partner!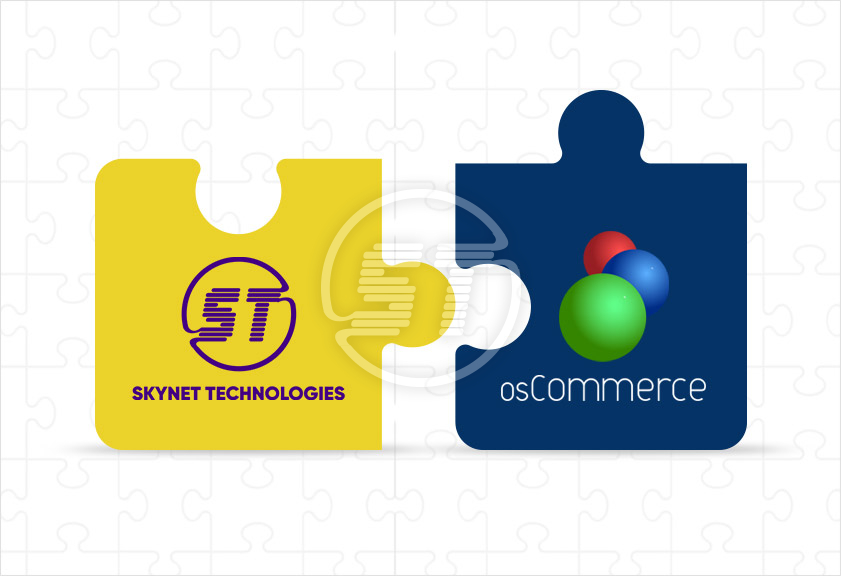 Amazing News! Skynet Technologies has become osCommerce official partner. We have achieved this remarkable feat by fostering strong client relations & delivering high-quality osCommerce services from last 19 years & becoming a one-stop solution for all osCommerce needs.
Skynet Technologies is a Las Vegas, Nevada-based agency with over 2 decades of specialized experience in developing customized solutions for companies of all scales and sizes. Our headquarter is in Independence, Kentucky. we are proud partners of Google, Microsoft, IBM, and Amazon. We are one of the elite agencies & technology company to offer well-rounded services in CMS, digital transformation, ecommerce, ADA compliant web design & more. We have adopted a customer-centric approach & adhere to the highest quality standards while delivering our services.
We take immense pride to announce that we are now partners of osCommerce. This has enhanced our professional stature as an ecommerce service provider and is a testimony of our excellence in delivering the best-in-class osCommerce services. It is privilege to become osCommerce partners and our team has delivered focused efforts towards helping many businesses that wanted to utilize the osCommerce platform.
We have an enviable track record in delivering world-class services to businesses and gain their trust. Our team of developers and high-level leadership are proud of this distinctive recognition. And this new feather in our cap is not just a badge of honor for us, but a reminder to continue delivering the best osCommerce services to our future clients as well.
Our osCommerce Services
We are committed to delivering full-scale osCommerce services that include development and design, migration, integration, custom development, plugin development, payment integrations, support, and maintenance. We have shown great commitment to our clients to create custom osCommerce solutions and take their ecommerce business to a whole new level.
We have also deployed collaborative and innovative systems alongside a great pool of talent abound with infectious enthusiasm to build highly professional and scalable ecommerce applications. It's a sheer joy to see our happy clients having an incredible ecommerce journey and heading to the top of their game with our services.
About osCommerce
osCommerce aka open-source commerce is one of the most comprehensive ecommerce systems with a wide range of out-of-the-box features that allow setting up ecommerce stores fairly easy and quickly. It is known for its versatility in offering a range of custom solutions for digital merchants to meet their specific needs at a very affordable cost. It enjoys a thriving community with close to half a million store owners, developers, and service providers.
About osCommerce official partnership
osCommerce identifies experts across the globe who deliver the best services to customers and makes them its official partners. As an official and verified osCommerce partner, Skynet Technologies makes its way to be on their websites by having a dedicated partner information page and also gained placements throughout their website including homepage, service page, Apps marketplace, Live sites, and community forums.
We enjoy additional perks & gain opportunities to do better for our clients. Being a privileged member of its community forums, we would be among the firsts to know about their announcements and services beforehand. We would always be in the know about their latest updates as and when they are rolled-out.
Disclaimer – *The information contained on this page is provided for informational purposes only, and should not be construed as legal advice on any subject matter. We request you to consult a professional lawyer or agent to get legal advice on any subject matter. You should not act or refrain from acting on the basis of any content included in this site without seeking legal or other professional advice. The contents of this site contain general information and may not reflect current legal developments or address your situation. We disclaim all liability for actions you take or fail to take based on any content on this site. The operation of this site does not create an attorney-client relationship between you and Skynet Technologies USA LLC.