Beat the COVID-19 Business Impacts with Top 9 Digital Marketing Ideas!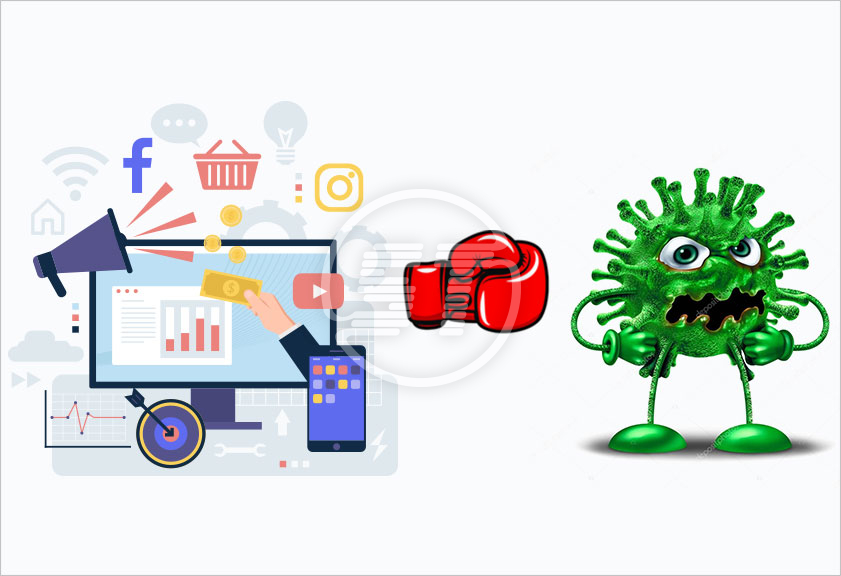 Are your sales affected due to the coronavirus pandemic?
Well, you're not alone!
Not much time ago, when COVID19 hit the world, it forced all businesses to shut down its operational doors. However, to survive, most of the companies shifted their operations remotely and online.
Whether it is food, retail, or even technology, every industry is shifting online to combat the effects of coronavirus on their business. Moreover, when a business operates online, the significance of digital marketing increases even more.
During such a crisis, it is extremely unethical to experiment with the emotions of people to gain success. Instead, you must make your digital marketing sensitive, responsible, and sensible that promotes your services while contributing to society.
For your inspiration, here's a quick rundown of Digital Marketing Trends and ideas that will keep your business running in such an alarming state:
Digital Marketing Trends
1. Invest more in PPC
Investing in pay per click is an idea in such a time of crisis. During this situation, the chances that a user engages with your ad is higher. The reason behind it is the number of time people is investing on the internet. Most of the people are self-quarantined and have little or nothing to do. Therefore, they are always surfing the internet and in such a case, the probability of public consuming your advertisement is higher.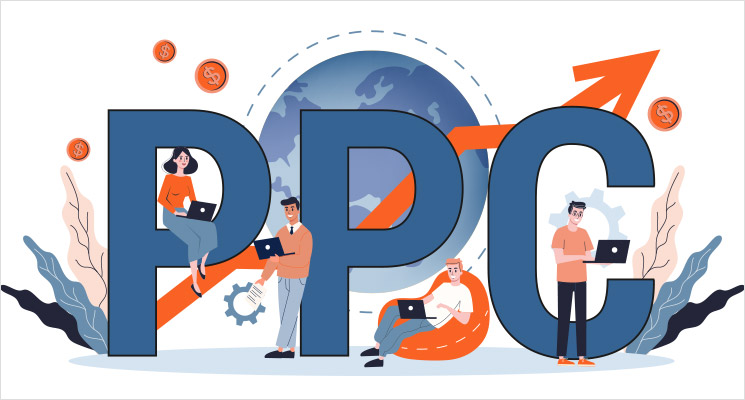 2. Make local SEO your dominant move
As stated above, all of us are self-quarantined and cannot even leave our homes. In easy words, we are restricted to indoors unless there's an extremely important reason to step out. Moreover, if your work includes mostly b2b services, it is necessary to know if your go-to businesses are in operation or not. In that case, local SEO can act as a game-changer for sure. As a company, you must level up in local SEO. This will help the potential leads to find your services easily if you are operating. Therefore, make sure that you can be located easily in your locality in your operating hours. Moreover, also ensure that potential leads can find all information related to your business on the internet.
SEO
3. Stick with evergreen SEO
Nowadays, people are dependent on Google to get services, good, or even necessities more than ever. Therefore, if customers are not able to find you on the internet at such a high time, all of your other marketing tactics are going to be wasted. Hence, as being an ideal business, you need to make and follow a subtle Search Engine Optimization strategy to make the most out of this opportunity. Some techniques that you must follow include:
Search Engine Optimization
Researching targeted keywords
Making infographics and informational content
Making your website even more responsive
With these tactics, you'll be able to drive traffic to your business and improve your rankings on the search engine results page.
4. Offer discounts like never before
Due to the pandemic, most of people are avoiding expensive goods. However, they do still browse products and services available for discount. Therefore, if you want to keep your customers engaged and interested along with keeping the cash flowing, you must include special offer ads in your Digital Marketing in 2020. By catering to the demands of your customers, you can turn the winds in your favor under such a time of crisis. Therefore, if you deal with household items and necessities, make sure that you place them on sale. This will not only keep the flow of revenue steady but also help people during such a time and will provide a great impression for your business. Furthermore, you can use this technique even if you have a restaurant business by lowering your rates and provide relief to needy people during such a time.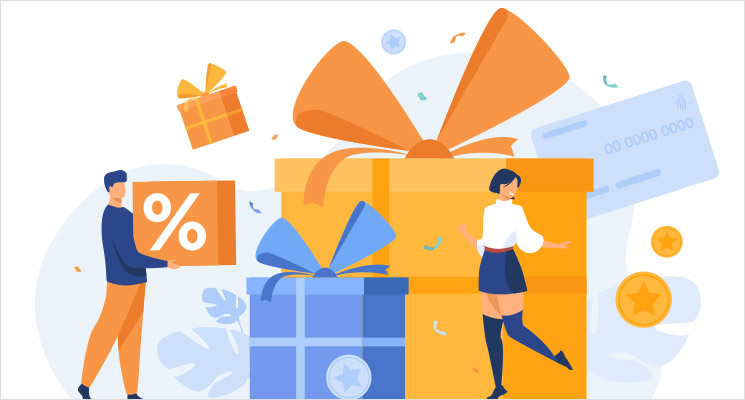 5. Your competitors won't stop, So Why You?
This pandemic isn't letting your competitors rest for a while. They are working more than ever. Therefore, it is necessary to keep them closer to get access to their insights and find out their best practices. Foremost of all, you need to keep an eye on their social media accounts. This will give you a clear idea of their tactics that you can understand and use in your favor. Moreover, to stay ahead of the game from your competitors, you need to perform better than your competitors on the search engine results page. Furthermore, make sure that you keep optimizing your services and products to stay ahead of the crowd.
6. Engage Customers with Social Media
With the arrival of COVID-19, customers lost the ability to visit stores and purchase their needs for a while. Moreover, they are spending most of their time on social media instead. Therefore, if you want to keep in touch with your customers, you need to be active on social media. The best way to do is by reaching out to your customers through social media and letting them know that you care for them and have empathy for them as well. However, make sure that you keep away from promoting your content. Ensure that you only include content that educates your customers and provides the necessary information.
7. Improvise and Adapt your Operating Hours
This is the time where customers will get to know if you care for them or not. Therefore, to match their needs, you need to adapt your operations in a way that it identifies the core problems of your customers are provides an effective solution for the same. For instance, if your business is related to food delivery, you can provide free of cost delivery or think of some new ideas for safer and hygienic delivery of food. For example, some businesses are providing delivery through drones. With this strategy, customers will realize that you care for them. Due to this, once everything gets normal once again, your customers will stay more loyal to you.
8. Google's Shopping Feature
Since pandemic has hit the world every platform is trying to add value to themselves. Google has joined this race with its Google Shopping feature. It allows better browsing of products and provides assistance to the buyer in all possible ways. In the month of April 2020, this update came from Google.
9. Work Remotely
Work from home is being considered worldwide now. Companies are setting up remote work as a priority considering the hazards of venturing out of home. Various reports suggested WFM as a new normal.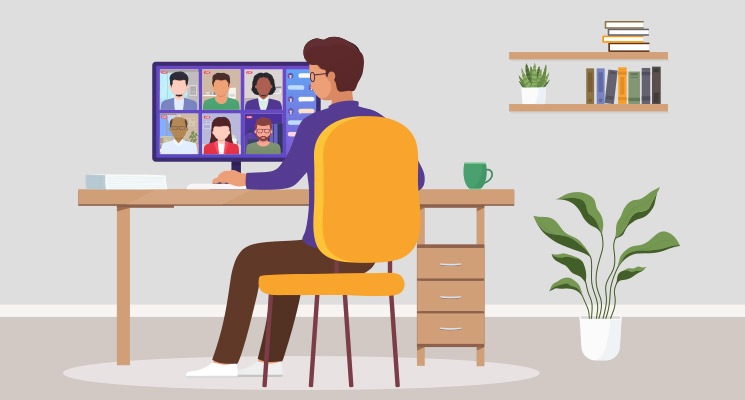 Bottom Line
COVID-19 Business Impacts might have closed the doors of many businesses. However, with an effective digital marketing strategy, you can easily make sure that you are never out of business. That's all we have for today.
COVID-19 Business Impacts
IS YOUR BUSINESS GETTING FOUND BY POTENTIAL CUSTOMER ONLINE?
Let's Find out and Discover More Opportunities for Your Business Website! Click the button below and we would get back to you with a brief SEO audit of your website.
Google is consistently improving and updating the search algorithms and so it is really important to keep the website updated with the latest changes in Search engine algorithms. Our dedicated and skilled SEO professionals spend hours to understand the changes happened with Google ranking and refine the SEO strategy to keep your business going forward. Our experienced team of Digital Marketing and SEO consultant have over 20 years of expertise in developing a result-oriented SEO strategy to get higher ranking and make your business stand out from the crowd. We always strive to remain updated to the latest SEO updates to keep the website or app Google, Bing, Yahoo and other search engine approved. We have a bunch of creative and qualified internet marketing professionals having years of expertise and capability in developing the right strategy for SEO, Social Media Optimization, SMM, SEM, PPC, Affiliate Marketing, Email Marketing, Content Marketing, Google Shopping and more to hit the millions of minds!