How to Choose the Best Ecommerce Platform for Small Business?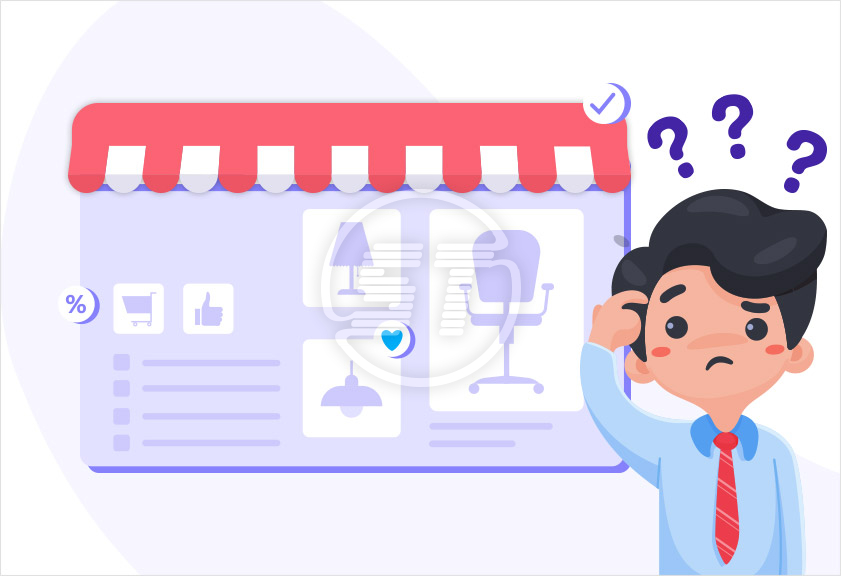 Ecommerce is the new normal! Even if you have a small business, the current prevailing conditions demand to make your offline business go digital to survive and perform consistently. It is the best way to capitalize on the massive sales growth being recorded on the web. And even if you do not own a physical store but keen on starting your business, building an ecommerce website is much better than a brick-and-mortar store in terms of cost and you don't even have to worry about foot traffic.
The pressing question that every small business entrepreneur has is how to choose the best ecommerce platform for the business. Ecommerce platforms are the means through which business owners of all sizes and shapes carve out a place for themselves in the digital arena. There are numerous ecommerce platforms like Shopify, BigCommerce, Drupal, Magento, Wix, etc. flooded across the web and it gets perplexing to choose one. One needs a platform that is specific to their requirements and that lets to have complete control over it.
But how to determine which platform is the right fit for your business?
Choosing the best ecommerce platform for small business
An Ecommerce platform serves the same way as a physical address does for your brick-and-mortar store. You need to consider a lot of factors while bringing your business to life in the digital landscape.
Type of Platform

Before talking about the other factors in picking the right ecommerce fulfilment options, do you know that there are different types of ecommerce platforms? Yes, you heard it right. There are traditional platforms, open-source, cloud-based, SaaS, etc.

Traditional platforms - You need an engineering team to use these for customization and install it either on the cloud or on-premises. You can simply buy a license fee and renew it every year.

Open-source - Same as traditional platforms but with zero upfront cost as there is no license fee. But you need to bear the costs of development, migration, upgrades, and so on.

Build your own - If you have a specialized niche and need a specific platform that meets your specific requirements you can build your own platform which would be different from a templated store.

Cloud platforms - You are outsourcing remote server networks hosted on the web to use application services and for storing & processing data. Magento Enterprise Cloud is one such platform that made its way into the hosting.

Saas platforms - Built on a single codebase with a monthly fee for maintenance, server use, upgrades, and security.

Cost Calculations

As a small business entrepreneur, you might have a tight purse and not prepared for any additional or hidden charges, right? You may be looking for a platform that is loaded with all the tools you require at a relatively low cost. The good news, there are many open-source platforms and hosted systems that are rich in features.

Let's break this down for you.

Even if you choose an open-source platform, you have to think about other expenses. Here are some of the expected costs.

Maintenance costs - A traditional or an open-source platform needs to have maintenance to ensure smooth performance. The cost varies depending on the complexity of your website. You may also need technical help if you do not have the expertise. On the other hand, you can pay a fixed website monthly maintenance cost for SaaS platforms.

Upgrades - If you go for an Open-source platform, you need to stay current on the latest upgrades to keep your website safe and secure from any cyberattacks, and also stay relevant with the new improvements.

UX changes - Your ecommerce platform should be flexible enough to accommodate any new features and improvements and yet keep the overall performance intact. You need to make certain UX changes for this which may come up with a few expenses.

Ecommerce Platform Features

Every ecommerce platform comes with its own set of features and functionalities.

Robust catalog - Inventory stands at the center of any ecommerce store. See if the platform offers a robust catalog that is intuitive and easy-to-update. Make sure the product catalog offered by the platform meets the industry standards.

Scalability - You may be starting slow but over time, you want to scale, isn't it? So, the ecommerce platform you choose should be able to cater to your scalability needs.

Personalization - You need to provide a personalized experience for your customers. So, find an ecommerce platform that comes with a recommendation engine and auto-suggests products by highly personalizing the experience.

Mobile responsiveness - Your ecommerce website should have a responsive design as most of the sales are being driven from a mobile device.

Multiple Modes of Payment - You need to provide multiple options for your customers to make payments. And as you scale, this becomes even more crucial to let the customers tap into the payment modes they have trust in.

SEO structure - You need to customize your website URL and optimize it for easy discoverability. This boosts SEO efforts.

Analytics - You need to keep an eye on the KPIs of your ecommerce website and your ecommerce platform with an in-built analytics system that would accomplish it. For the other platforms that do not have an analytics system, you can look for integration options.

Backend Tools - You need support when running an ecommerce business. Some platforms offer app management systems for mobile devices, content management tools, inventory management, CSS, and SKUs, etc. everything from the backend.

Marketing Tools - Some ecommerce platforms come with content management to marketing tools like email marketing systems, abandoned cart recovery, SEO tools, etc. for both customer attraction and customer retention.

User Experience

Your ultimate goal is to provide the best user experience for your customers. There are many vital aspects that determine the user experience.

A highly intuitive and user-friendly ecommerce website design that can enhance your customer satisfaction and engagement. You need to understand if the design of your ecommerce platforms reflects your specific needs.
Another element that impacts user experience is the platform's flexibility. It should be ever adaptable to the changing needs and trends without any hassles.
Personalization is the next factor. Your platform needs to incorporate AI-tools to understand the customer behavioural patterns for offering customized services.
Speed and Performance - You will have a hard time making your customers stay on your page if your pages do not load faster. No matter how many products are hosted, how many plugins are added, you need to maintain consistent performance.
Over to You
There you go! These tips would be of some help for you to find the best ecommerce platform for your website. With hundreds of platforms out there, choosing the best one that fits your business needs is extremely valuable and can make or break your business. If you still have further questions, you can contact our team who would help you in providing answers to your questions. You can also check out our comprehensive list of ecommerce services that are suitable for businesses of all sizes.
Skynet Technologies has ample experience with most of the ecommerce platforms available. We have a proven track record of offering high-quality ecommerce solutions and working on platforms like Shopify, Drupal, Magento, WooCommerce, osCommerce, Laravel Bagisto, Aimeos and many more. Our team has also the shrewd business acumen to suggest the right platform for your online store after carefully scrutinizing and curating your requirements. We hold an envious track record in proving customized solutions to our esteemed clients and streamline their business.