Top Advantages of hiring certified BigCommerce developers!
In the ever-evolving digital world, it is important to have an effective online presence to improve your sales and ROI. But, as a business owner, you would always have a perplexing question of what is the best platform for hosting your website and popularizing your products and services. Among a sea of choices, BigCommerce emerged to be one of the most popular choices for many digital retailers due to its wide range of features and a multitude of benefits. It is a perfect choice for mid-market and large enterprises. However, choosing the platform isn't enough for grabbing the attention of the audience.
Once you've narrowed down your choice to BigCommerce, the next big question is about getting the right people on board. Choosing the right people means getting the job half done. You need to have a competent and experienced BigCommerce team of developers on board to develop a global ecommerce store. A certified BigCommerce developer will open doors for your customers and drive your business forward.
BigCommerce Web Developers
A certified BigCommerce developer is the one who has been trained and tested for quality by BigCommerce and is certified. They would have the right knowledge, technical skills to offer the best solutions for your ecommerce store. They are responsible for
Assisting you integrate a responsive theme into your website
Providing enterprise-level solutions such as real-time data transfer, multi-channel selling points, cart customization, and much more.
Helping you with the migration of your ecommerce store catalog to BigCommerce with zero to negligible downtime.
Handling website URLs, support theme standards, SEO services, and more
Dealing with the support and maintenance services.
Offering end-to-end solutions by building intuitive and responsive ecommerce stores
Customize the apps that are fully compliant with the BigCommerce standards
Let's delve a little deeper into the benefits of certified BigCommerce developers over others.
Benefits of hiring BigCommerce certified developer
Having a certified BigCommerce developer is a wise investment as they can make the process of setup, integration, and migration easier. They can serve as a guide to understanding the roadblocks along the journey and keep you out of trouble. They are helpful to you in a multitude of ways.
1. Build a professional website for your business
When you work with a team of certified BigCommerce development teams, they blur the thin line between web development and web design. You can be guaranteed of having a full-package of digital marketing services. You would have a team that closely collaborates with you to make every page look professional, load faster, and work well across devices. Every page looks professional and impactful to create a great brand appeal and resonate with the visitors' interest.
2. Knows the nitty-gritty of the development process
BigCommerce platform has its own set of code and best practices to emulate while developing an ecommerce store. These are well-known and practiced by certified developers. They know the best ways to integrate the business practices into your website and made the right code decisions. A BigCommerce certified team develops the store in an efficient and clean manner. They take care of the security aspects and make easy upgrades for the future as well.
3. Pick the best extensions for your website
With their experience and knowledge, they pick the best extensions as per your requirements. As BigCommerce certified developer, they carry detailed information and knowledge of the platform and dive into the development process with great confidence in developing a high-end ecommerce store. They would have the best intuition to suggest and integrate the best suitable integrations into your e-store. BigCommerce integrations hold great importance in the journey of developing a great website and certified developers help you in developing exactly the same.
4. Develop an Optimized Website
The BigCommerce certified developer come with comprehensive knowledge about the entire ecommerce process. They understand the finer details of the technical issues and are also aimed at non-technical aspects that are integral to the success of the ecommerce store. They are well-known for optimization techniques and develop an optimized website. The websites developed by certified developers usually are known to have great UI and UX. They are also easily ranked well by search engines such as Google.
5. Get the right features for your online store
A certified BigCommerce developer would have the requisite knowledge and experience to understand what features are the most crucial for you to make the visitors queue up to your website. They get the design right and build a stunning catalog for your website. They get everything that is required for your website to be at its best on both desktop and mobile versions. They offer ample support in getting the necessary features right and build beautiful websites and deliver a first-class user experience.
6. Saves Time and Money
A freelancer may develop your BigCommerce website at a cheaper price when compared to the BigCommerce certified developer. But this saves a lot of money and turnaround time in the long run. An ecommerce store built by expert developers would have fewer bugs and reduce the turnaround time by a great deal. They can also fix bugs if any that arise in the midway and get the store ready for use in quick time. They would also be adept at redoing the ecommerce store and fix bugs/issues at a faster pace than usual.
7. Improve the user experience
A team of experts usually keeps up with the ecommerce store updates and help your website evolve with the constant updates. They help you achieve high speed, higher responsiveness and also provide a great user experience. They have experience in understanding the nuances of user experience and choose user-centric themes wisely to improve the appeal of your website. They also have enough skill sets to complete the requisite API integration to improve the user experience.
8. Build a stable and reliable platform for a better ROI.
If you have a certified BigCommerce development partner, you can be assured of both expertise and experience doing wonders. It is a powerful combination that understands most of the pitfalls beforehand and helps you navigate through the journey of setting up the BigCommerce store without much fuss. You can be assured of having a stable and reliable website that fetches you the desired results for your business. They have adequate knowledge to build an enterprise-level application, customize any app or API, get the designs right, and develop the right templates for your website. This maximizes the website's efficiency and keeps the visitors engaged and gets you more conversions thereby, improving your ROI.
Once you know the benefits of having BigCommerce certified developer, there should be no reason for you not to go for them. BigCommerce platform and BigCommerce web developers should undoubtedly be your first choice. Skynet Technologies has a BigCommerce development team who are beaming with enthusiasm and energy to help our clients scale new heights in their business. They are fully proficient in every aspect of the BigCommerce services such as BigCommerce store development setup, design, integrations, migration, support, and maintenance. You can have an ecommerce store with the latest features, modules, extensions, and customization options.
As a BigCommerce partner, Skynet Technologies is fully proficient in everything BigCommerce has to offer. We have the expertise to migrate to BigCommerce, customize any app, website, or store design, and develop your site to maximize the store's efficiency. Our team of BigCommerce Experts is ready to serve you the best BigCommerce services! Reach out to a reputed BigCommerce development company having 21 years of experience and enough resources to build an online store. Let us know about your requirements, and we'll get back to you as soon as possible!
Related blogs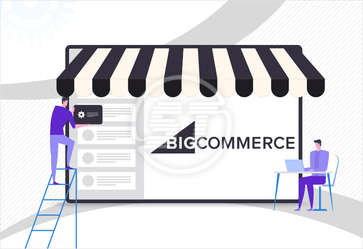 Essential BigCommerce web design tips for Ecommerce Store!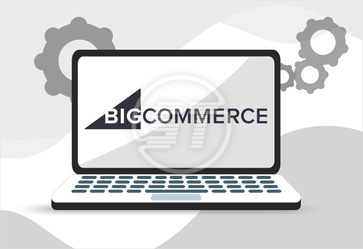 Scale Up your business with BigCommerce Integration!