Optimize your BigCommerce Abandoned Cart with an All-You-Need Guide!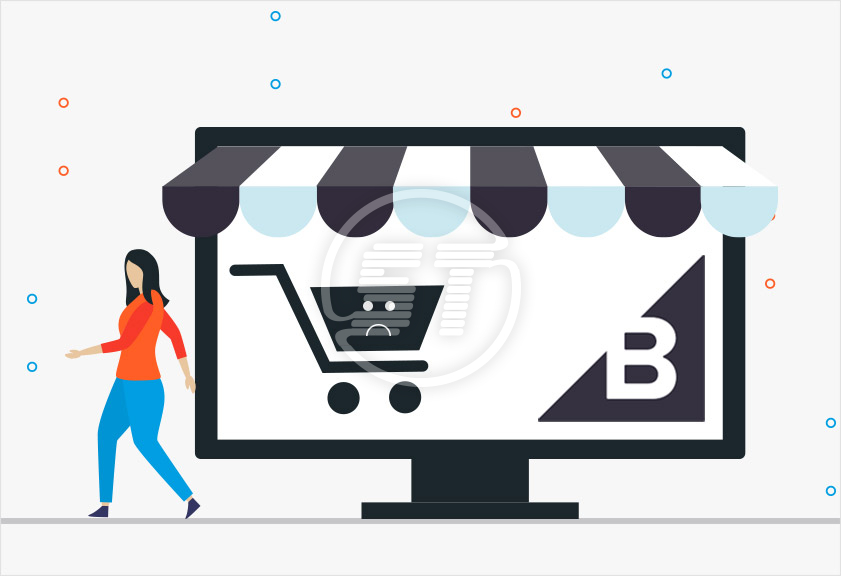 A lot of planning goes into building a BigCommerce store and digital merchants invest a ton on both organic SEO as well as paid advertising. Despite such strong efforts, the conversion rates recorded have been disappointing.
Does that sound familiar? Do you also struggle with the leaky funnel and high cart abandonment rates? And do you wonder why?
Your prospective buyers could have faced some sort of friction with the checkout process and that might have triggered them to drop off from your BigCommerce store. Even a modest recovery of these dropped-out prospects can make a huge difference to your bottom line.
So, let's find out a few tactics that can reduce your cart abandonment rates and win back your lost customers with effective strategies and overall website optimization, especially the checkout process.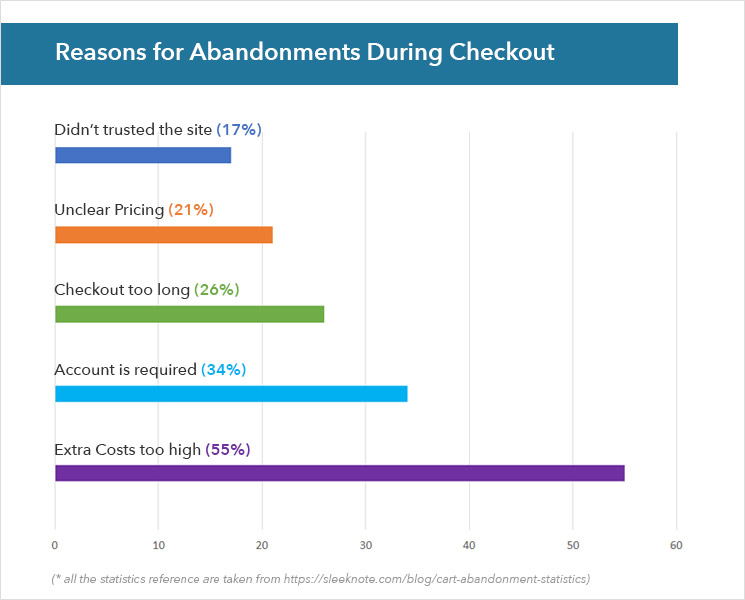 Optimize your BigCommerce store to reduce abandonment cart:
1. Make checkout navigation easier
E-commerce business comes with intense competition and it has been getting stronger by the day. Customers need just one friction point to abandon your cart and go to your competitors. If your customers have come till adding products to the cart, then don't let these efforts go in vain. The end-of-the-funnel experience should be simple and easy. Make the checkout process as simple and seamless by cluttering with unnecessary options that increase the process. Don't drop in forms that take email ids, or create complicated passwords.
2. Make any additional charges Visible
The customers are about to make a purchase but dropping out at the checkout process. One of the biggest culprits here are the additional charges like shipping fee that is usually shown towards the end and that takes the customers by surprise. If there is no true bargain, customers tend to drop out. The best thing one can do here is to avoid any unpleasant surprises by integrating a shipping calculator into your BigCommerce site so that the shipping fee is also clearly visible prior to the checkout process. Other charges like taxes, handling fees, customization charges should be made clearly visible. This way, the shopper can base their decisions fully informed of the pricing.
3. Different Types of Shipping and Payment Methods
Provide what your customers prefer and expect by including the right options. Different payment methods with a range of credit and debit cards should be available. Understand the demographic, the regional payment options and accordingly include all the options. Don't forget to include the traditional methods like net banking. Also include options like PayPal, American Express for the younger demographics, and the latest options if any for more tech-savvy customers.
4. Easy contact options
If something goes wrong in the checkout process, the customers would like to contact you immediately for assistance. There has to be easy to contact options visible to them without any difficulty. This first line of communication is very important and an easy dialogue builds trust between customers and retailers. You can also include a FAQ page where some of the most common and basic queries can be addressed for their convenience. You can also include social proof in the form of customer testimonials and product videos that can be helpful for other customers. A live chat option is also a great addition that serves the purpose efficiently.
5. Make the cart properly visible
Customers often use the shopping cart as a kind of shopping list where all the items they intend to purchase are placed. So, you need to ensure that the shopping cart is visible at all times. Ensure that there is a clear notification so the customers know that they have their most wished items available in the cart waiting for them. It has to be simple, effective, and eye-catching.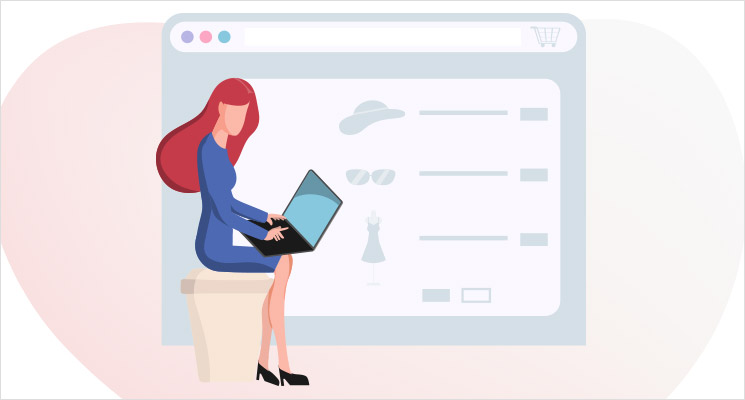 Marketing Strategies to recover BigCommerce Abandoned Carts
We will also talk through some of the marketing tactics that reduce the abandoned carts and win back any lost carts.

1. Send abandonment cart emails
Cart abandonment emails are proven to be one of the most profitable marketing tactics that are also proven to lift the revenue. You can also personalize the emails based on their shopping purchase history. Also, sweeten the deal with promotional offer emails that show discounts and offers. Reminding them about their abandoned carts through emails generate nearly 30% open rates and 42% conversion rates.
2. Pop-up Notifications
You can remind the shoppers with a pop-up notification when they leave your shopping cart. Exit-intent pop-ups directly hit the customer screen when they navigate away from the site allowing re-engagement. You can make this enticing by adding a discount or shipping offers. Make them less intrusive and annoying by personalizing the pop-ups with effective CTAs and incentives. A/B test your pop-ups on different segments of your audience and find the best engaging one.
3. Re-target through ads and push notifications
You can nudge a little harder by retargeting through ads of the abandoned products on social platforms. Sometimes, this is required to take your brand to the forefront of the customer and also win them back. If they've given you the consent, you also send them timely reminders and push notifications. You can lift your business revenue by 4x times with just one message
BigCommerce Tools that Reduce Cart Abandonment Rates
1. BigCommerce Abandoned Cart Saver
With the BigCommerce Abandoned Cart Saver, set your ecommerce store so that the messages are sent to the visitors automatically when they leave the cart. If you are already using any third-party solutions like Mailchimp, you may disable abandoned cart notifications to avoid annoying the customers by flooding their inboxes.
2. Messenger Abandoned Cart Bot
Messenger Abandoned Cart Bot is a BigCommerce abandoned cart app that can send abandoned cart notifications to the customers via Facebook Messenger. You can also review the feedback and conduct polls regarding your BigCommerce website via Messenger.
3. Quotes
Quotes is another app that allows customers to collect abandoned carts and turns them into quotes so you can offer customized offers and discounts for individual abandoned cart users. If you are looking for options that offer perfect discounts, then go for the Quotes app.
4. Privy
Privy is an abandoned cart pop-feature that entices customers with discounts before they even leave the site. This improves the odds of converting the cart and improves your conversion rates over time. This has email marketing options as well.
Closing Thoughts
With a few tweaks and minor efforts, one can easily improve their revenue by reducing the abandonment cart rates. If you need any assistance, you can always contact our team at Skynet Technologies. We have dedicated ecommerce specialists who have extensive experience working with various ecommerce platforms including BigCommerce.
Skynet Technologies provide Ecommerce and Shopping Cart development that will drive your business moving forward, freeing you to do the work of delighting your customers. Our end-goal being reducing your cart abandonment rate, we develop the best payment gateways that maximize user convenience and improves the bottom of the funnel experience for your users.
Related blogs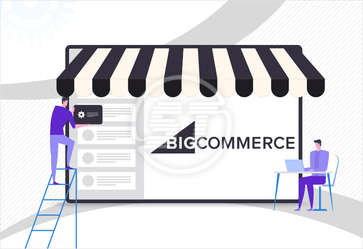 Essential BigCommerce web design tips for Ecommerce Store!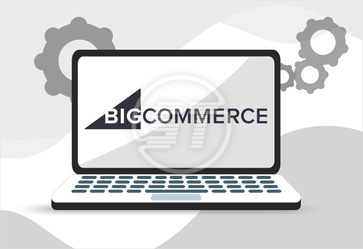 Scale Up your business with BigCommerce Integration!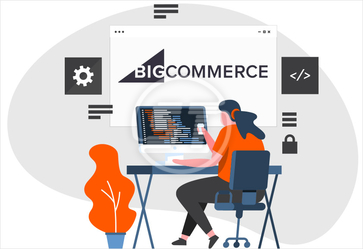 Top Advantages of hiring certified BigCommerce developers!