Top tips to choose the Best BigCommerce Development Company!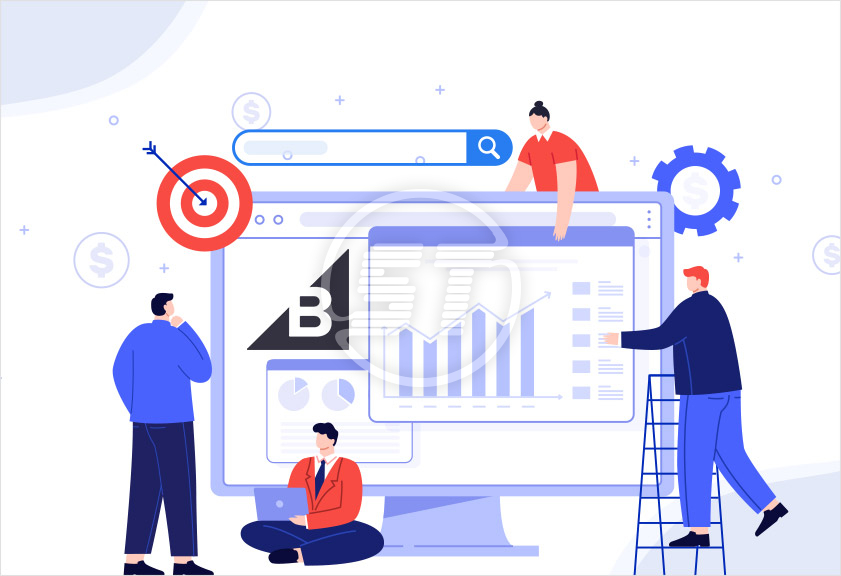 BigCommerce is one of the best choices for large and mid-market enterprises. It is an incredible platform for setting up your store. However, choosing a BigCommerce partner or agency is a herculean task and it can get unsettling as well. It is difficult to pick the best out of the bunch but don't be perplexed with the multitude of options you've at your disposal. We advise you to be prudent before you finalize the agency as it reduces your turnaround time and also saves you time and cost overruns. If you do the right amount of research and ask the right questions, you may end up finding the right agency for yourself.
The following checklist mentioned below would be of some help to you when you need to choose a BigCommerce development company.
1. Checkout the reviews
This is a no-brainer as we instinctively check the agency's reviews before we even shortlist the agency. Merchants rely on reviews and ratings and those with poor reviews are conveniently ignored. However, be cautious as there could be some false reviews and sullied recommendations. Choose reliable websites to check the clients' reviews and verify the testimonials if possible.
2. Conduct Background Research
An elite BigCommerce development agency provides various services and enjoys client credibility. You can look at the services provided by them, check the reviews, and other credentials by clicking on their pages. You might also do some background checks and research on the agency.
3. Meeting Your Timelines
A good agency has to be transparent about their timelines and goals. There are only a few agencies that deliver within the stipulated time frame. Once you define your expectations and goals, you need to communicate them to the agency so that they can promise on the timelines. The agency should accommodate your needs be it time or cost.
4. Experience of BigCommerce Development Company
An experienced BigCommerce development company would have all the resources at its disposal and they knew the intricacies involved in the process of development. The learning curve would be incredible and the portfolio is a great reflection of the services one provides. Skynet Technologies has the requisite experience that speaks volumes about our work. An experienced agency like us knows the path and problems beforehand.
5. Budget Range
Some agencies provide low quality work for your ecommerce store at a lower price and that is not what you intended. If any agency is providing quality work, then try to loosen your pockets a little since it is going to fetch you higher ROI. Make sure they know your budget and provide the projects around your budget.
6. Statement of Work
The agency's state of work or proposal has to be specific. You need to make sure that the statement of work is detailed and has everything that is required for both you and the company. Neither of you needs to be screwed over hence avoid all the red flags and come to mutual consent and put it explicitly in the statement of purpose.
7. Communication
Pick an agency that shares the same vibes as yours. See if they are prompt in responding to your calls and emails. Do they connect with you and resonate with your vision? Are they professional in building relationships with their clients? They need to have a proper communication pipeline between you and their teams.
8. Quality Work
The agency should be able to deliver quality work which is expected of them. Do not compromise on the quality of work as it is going to build or mar your reputation in the long run. A good agency should be steadfast in their commitment to quality work. Be it the design or code, they should adhere to the best practices.
9. BigCommerce Migration Experience
Some agencies also perform platform migrations to BigCommerce seamlessly. These agencies have the experience of resolving many issues in the process, and also know every nitty-gritty of multiple platforms. They know even the minutest details of how each platform works and also how to make sure the ecommerce store is up during the whole process. Experience matters when you choosing an agency.
How to choose your BigCommerce Development team?
1. BigCommerce Design Team
The first impression is the lasting impression and most of the users hence tend to drop out within 3 seconds if they have a bad experience. Make sure their designs are visually appealing and it is paramount for your store to be easily navigable and clutter-free. You need a team that properly build product pages and highlight the best practices.
2. BigCommerce Development
The team should be diversified and meet the development need of the store. They should be available even post-deployment for support and maintenance purposes. They should optimize the pages and the website should be able to handle the traffic swings. The developers should have a track record of building an optimized BigCommerce website.
3. BigCommerce Marketing
A good marketing team is a cherry on the cake. A good marketing team would be adept in both inbound and outbound marketing aspects of the business. They would have SEO specialists who improve the search visibility of your store. They would also provide other services such as email marketing, social media marketing, SEO, etc.
4. BigCommerce Security
Security should be your non-negotiable priority. You may be collecting customers' sensitive information along the process of running an ecommerce store. All the transactions should be secure and customers' data has to be protected. The team should be proactive in identifying any vulnerabilities that are bound to arise.
5. BigCommerce Site Optimization
Besides a good-looking site, you also need an optimized experience. Many users face snappy experience when the website takes forever to load the pages or images. A good development team also invests in website optimization. The team has to take care of performance optimization, speed, and security aspects.
6. BigCommerce Maintenance and Support
Launching a successful website is not possible without minor hiccups. Also, ecommerce platforms like BigCommerce also undergo constant updates and changes. A dedicated support team helps in overcoming any technical glitches and errors that arise midway. A technical support team that works round the clock helps in overcoming any unexpected issues.
Final Thoughts
Choosing the best BigCommerce development company or agency is extremely crucial to the success of your ecommerce store. You need to weigh multiple options before you zero in on the right agency for your partnership. We at Skynet Technologies have a team passionate about building ecommerce applications and help your businesses thrive. We have a professional team who have been striving to provide the best ecommerce platforms for merchants. Right from understanding your requirements to the deployment and maintenance, we would be at your helm helping you and assisting you with all the help you needed to kickstart your ecommerce business. With 21 years of industry expertise and knowledge, we enable our clients to realize great heights in online world by offering efficient and professional BigCommerce Development services.
Related blogs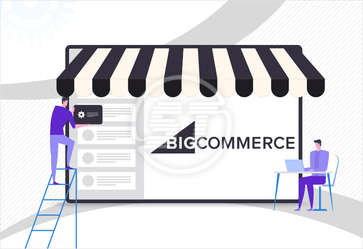 Essential BigCommerce web design tips for Ecommerce Store!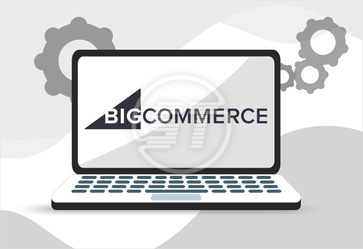 Scale Up your business with BigCommerce Integration!