Scale Up your business with BigCommerce Integration!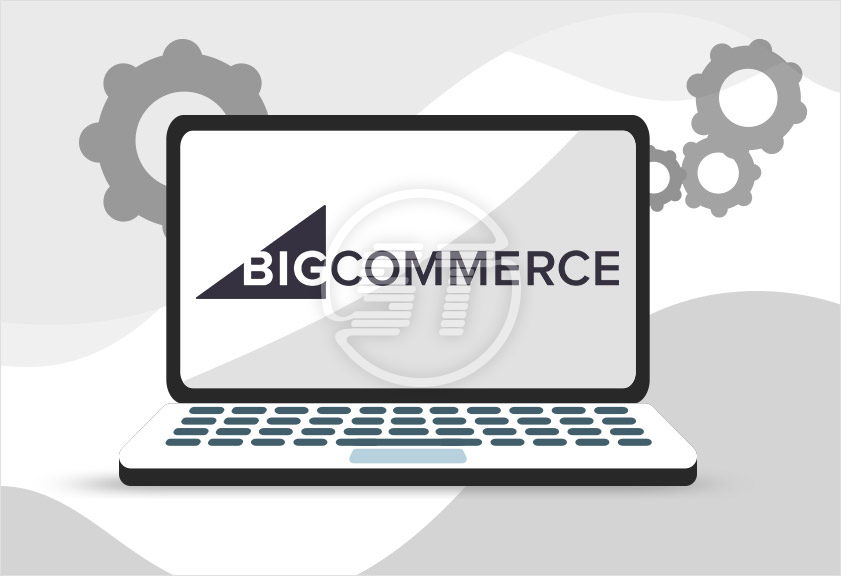 Customer behavior and demands are constantly evolving in the era of digital shopping. These are even more visible during the peak seasonal times during which the demand is driven by aggressive advertising. As ecommerce sales accelerate at an exponential pace during these times, the scalability of the ecommerce platforms has become more crucial than ever before. Scaling up and expansion of online stores is one of the most pivotal elements to be considered while choosing an ecommerce platform.
What is ecommerce scalability?
When it comes to scaling up an online store, it involves much more than adding products. Your ecommerce website needs to be maintained in the right way and the upgrades need to be implemented in a perfect manner to meet the customer expectations. This process of scaling up your ecommerce store is a tremendous responsibility as it involves every facet of your business. Your goal should be to increase volume and revenue while keeping your costs disproportionately lower.
Ecommerce scalability is the ability to handle any steady increase in online traffic and be able to cope with the sudden traffic bursts without any detrimental impact on the user experience. A highly scalable ecommerce website is ever ready to respond to any changes and spikes in the demand. You can capitalize on the new trends and innovations to lay a solid foundation for your business success.
How to choose a scalable platform?
If you have an ecommerce store and investing hugely in advertising campaigns to drive traffic to your website, how sure are you about your website handling the unprecedented traffic spikes? What if it is unable to cope with the demand? What if your customers are frustrated with your website speed? That may defeat the purpose of creating positive brand awareness, driving new acquisitions, and new revenue opportunities. And for coping with product supply chains and meeting the customers' expectations, you need to invest in the right technology stack and be collaborating with the right technical partners capable of responding to the changing retail dynamics.
How is BigCommerce a scalable platform?
Platforms like BigCommerce are ready and capable of growing online faster and support the business, as the opportunity arises. It offers a gamut of features that offer strong scalability and hence many multinational retailers choose it. Choosing a platform like BigCommerce that has the capability to successfully scale and cope up with the rising demands and entering new markets is more important than ever.
It is one of the best ecommerce platforms, with enterprise-grade capabilities, high-level flexibility, and a wide gamut of features available to digital retailers. With BigCommerce scalability, you can have a roaring success and set up an international website. One can launch new products, add nearly 10,000 SKUs, and even double up sales in just a few weeks.
BigCommerce Security
Security risks are high with any ecommerce platform and timely upgrades are necessary. Otherwise, you may have to face both cost and time overruns. BigCommerce is a fully hosted solution, provides you the support on all the technical aspects so that your customers can count on your website. Skynet Technologies also works with our clients and ensures that we have our technical team creates an entirely customized user experience for your customer base.
BigCommerce Integrations
Integrations with other software also dictate the process of how you scale up. For instance, ERP, CRM, and other systems are critically crucial as these cover the data like products, categories, meta content, pricing, customers, orders, and tracking info, etc.
The powerful APIs of the BigCommerce allows for seamless integrations. It comes with pre-built integrations as well as tools you rely on to run your business. With just a single click, you can connect to the marketing automation solutions that streamline most of your business aspects and support your efforts of scaling up. From automating your shipping process to ERP integrations that streamline your operations, BigCommerce is an ideal platform to scale your business.
Besides offering an array of industry-leading integrations, BigCommerce API is top-notch for the following reasons:
Choice of coding language
Open Architecture with the RESTful API
Over 400 requests per second
No disruptions from the platform or API
Robust documentation for maximum flexibility
Cross-channel Commerce
Amazon and eBay are two of the ecommerce giants that are not only pioneers in the digital shopping sector but also left an indelible impact on the customers with seamless user experience. These have been helping many ecommerce merchants with endless opportunities to diversify and grow both the product and customer base.
Branching out to trade on other marketplaces is one of the best ways to scale up your business. You can reach out to a wider audience and also increase your brand awareness. With BigCommerce, you can have out-of-the-box integration with eBay and Amazon. To integrate with the other ecommerce platforms, your BigCommerce developer can either recommend an app or a feed management tool. You can streamline the process of listing your product offerings on these marketplaces.
Our BigCommerce developers can scale your business using BigCommerce and other shopping channels of your choice.
Going international
As globalization made the world smaller, the ability to reach potential customers all over the globe has become a reality now. Many ecommerce retailers also eye the global markets to reach out to wider audiences and demographics. Selling international is part of the scale-up process. With ecommerce platforms like BigCommerce, you can take your business global and also boost your business growth like never before.
With due diligence and the right BigCommerce developer team, you can target wider markets. BigCommerce offers a wide variety of features and integrations that make the process a lot simpler for you. BigCommerce offers a range of payment integrations for international business. You can integrate with some of the leading payment providers such as PayPal and Worldpay. It also comes with multi-currency functionality that allows you to trade at multiple currencies and display prices on your websites in local currencies.
BigCommerce also integrates with Klarna, a "buy now pay later" solution that has taken the ecommerce arena by storm and also changed the face of shopping. You can also find integrations that allow you to ship globally, and present your ecommerce store in any language of your choice.
Another tool and application option could be a VAT and country requirements tool that supports you to configure the laws and expectations of the country you do your trade-in. This is highly crucial as it helps you in delivering the right terms to the customer base in the geographical location.
Challenges of Scalability
There are multiple bottlenecks with payments, different currencies, fulfillment, and inventory as you scale. Your legacy systems may also seemingly ground to a halt not being able to handle the increased demands of new cross-border business and the newly added volume. You may even scramble to get more resources on board, increase production, and expand your scale of operations. You may also end up spending the bulk of your acquired revenue on these. But don't get flabbergasted. It's high time to contact a BigCommerce consultant to set things moving in the right direction.
Finding the right partner
One of the key components of scaling up is having the right partner. Skynet Technologies has an experienced development team with vast knowledge in successfully helping businesses to scale up with BigCommerce. Whether you need a scale-up strategy or take care of your digital marketing efforts, or support with the software integrations, ours is a full stacked agency with broad experience. We follow a unique approach to understanding your requirements and you can stay assured of scaling up your business seamlessly. Get in touch with us today and unleash the true potential of your ecommerce business.