Why should you invest in Custom Ecommerce Web Design?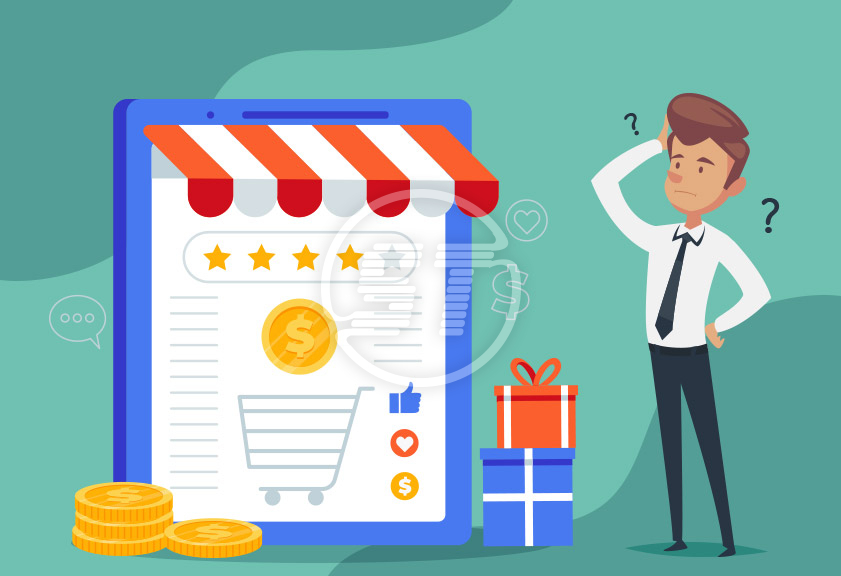 "Great things take time!"
A good ecommerce website doesn't happen overnight. You need to invest a lot of thought into it and focus on building custom ecommerce web designs. A staggering fact to reveal how important it is to invest in custom ecommerce web design - More than 50% of the online buyers firmly believe that the one who customizes the overall buying experience is actually a reliable one. Besides the evolving customer expectations, technological innovations also made it imperative for ecommerce retailers to provide custom web designs to accommodate the changing customer behaviour.
A study on reasons for customer churn rate revealed that besides slow page loads, it's the poor navigational features of the website that made the visitor leave a website. Web design is one of the reasons for making or breaking the customer experience. You can design your ecommerce website in two ways either you can acquire a new template or go for a custom ecommerce web design.
If you are still unsure about whether to choose a custom ecommerce web design or go for a templated website, we help with further details so that you can make an informed decision.
A templated website Vs Custom Ecommerce Web Design
In a templated website, your website designs are based on already available templates and design patterns. You choose a design/template and then tailor it as per your business needs. A custom web design is done from the ground up based on the specific business needs. One can request to have a tailor-made design based on their requirements and budget.
Why Custom ecommerce web design is better than Templated one?
Unique Factor - The templated website is faster to build within a laid-out budget as the templates are available instantly and all it takes is to pick one. However, since these templates are available for everyone you won't enjoy the 'unique' factor and the chances of your template being used by multiple businesses are high defeating the purpose of building your brand. On the other hand, it also enables you the chance to provide a unique buying experience that creates a lasting impression on your customers.
Professional look - A professional-looking ecommerce website goes a long way in gaining customers' trust. It provides you the flexibility and calls for the utmost professionalism to make it look like nothing else on the web. Your website design is the first thing the customer sees and depending on how good or poor it looks, you can either create a lasting impression or make him/her bounce off. So, instead of creating another look-alike website using ready-made templates, invest in creating a professional ecommerce web design to put your business in the best books.
Strong Brand Identity - A custom web design is done from the scratch and gives you the leverage of having it resonate with your brand. You can incorporate the brand identity at every step of the design process. A unique and professional ecommerce web design doesn't seem too generic and gives an aesthetic appeal to your business. This establishes a different brand identity in the ecommerce arena.
Flexible and Scalable - Templated web designs have their own limitations and hinder your sales in different ways. For instance, not having responsive designs is one way to lose customers. Having a custom web design provides you optimum flexibility to build websites that can help you foster more customers. Also, if you want your business to gear up for the future, you need scalable websites. Custom web design provides you the options to scale when there is a sudden spurt in the need for growth.
Boosts lead generation - Custom eCommerce web designs are search engine friendlier and drive traffic to your website. Also, there is no guarantee that these template designs are responsive. To build a profitable ecommerce business, your website should be responsive on all devices. Having everything built from the start, you would be able to provide the ultimate user experience that is unique to your brand. These tailor-fit designs and benefits ultimately result in lead generation.
More sales - With custom ecommerce web designs, you are gaining a tight grip over the customers' shopping experience. You can guide your web visitors and prompt them to make a purchase and garner better results. You can research how the visitors behave on different websites, their motives, and what is required of you to engage them better. By custom web designs, you can guide them through the checkout process and squeeze out more sales. Essentially, you are gaining the ability to dictate the customer behaviour on your ecommerce website.
Strong Support System - A custom ecommerce web design also brings in a strong support system which isn't possible with templated websites. The web designer has no control over what comes with the template you have picked and he doesn't own any responsibility. On the other hand, since everything is done from the ground up, they would support you if there arises any issue or problem.
Value for money - If you are planning on running an ecommerce business, your website is your asset. Having a custom ecommerce web design may be a bit pricey when compared to the templated web designs. But the value your business reaps out of the custom design is tremendous. So, don't worry about the money you need to invest in. Minimum spending on web design is a must if you wish to skyrocket your conversions.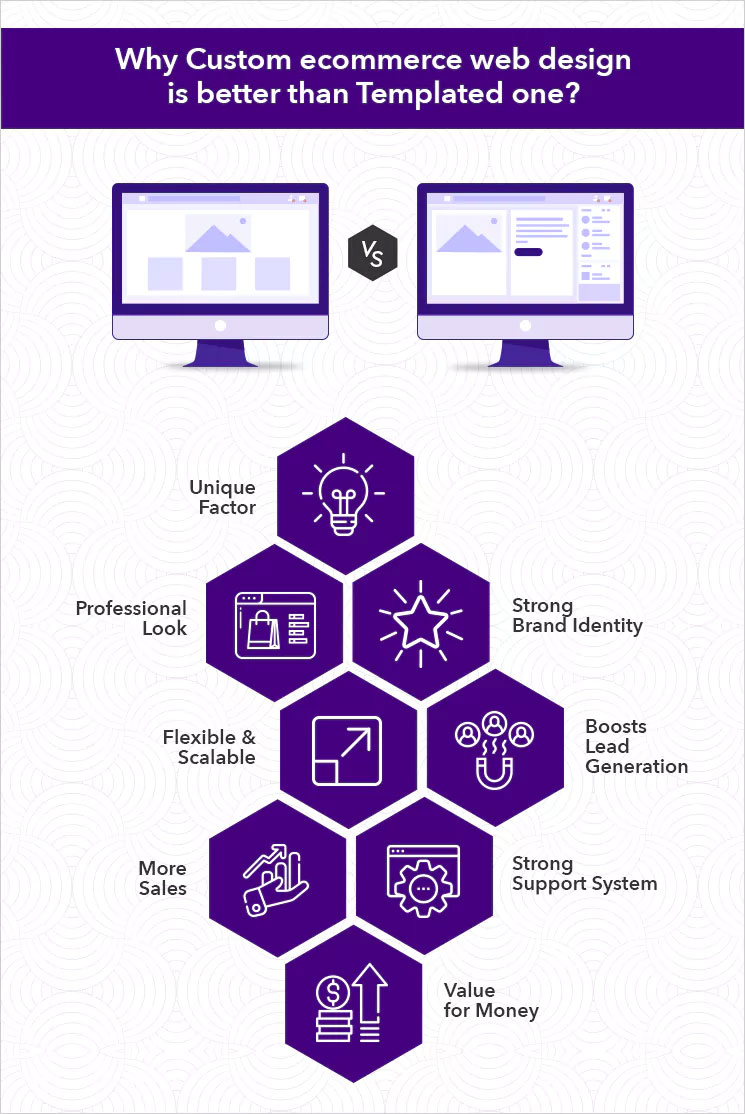 Bottom line
You may have to shell out a bit more on building custom ecommerce web design, but it is totally worth it with a plentitude of benefits which were listed above. If your ecommerce website needs a custom design and struggling to shoulder it on your own, you can check out our ecommerce design services. We follow a user-centric approach, understand your customer requirement and craft better digital experiences that convert into better ROI for your business by building higher brand value.
Skynet Technologies Building thriving ecommerce stores for our clients is our strongest forte. Our ecommerce UI/UX design services include custom, responsive, SEO services for diverse Ecommerce platforms. We have a team of UI/UX designers who can help you with custom ecommerce web designs that fit your brand. Schedule a meeting to know more about our services.