The Ultimate Guide on Digital marketing for ecommerce this Holiday Season!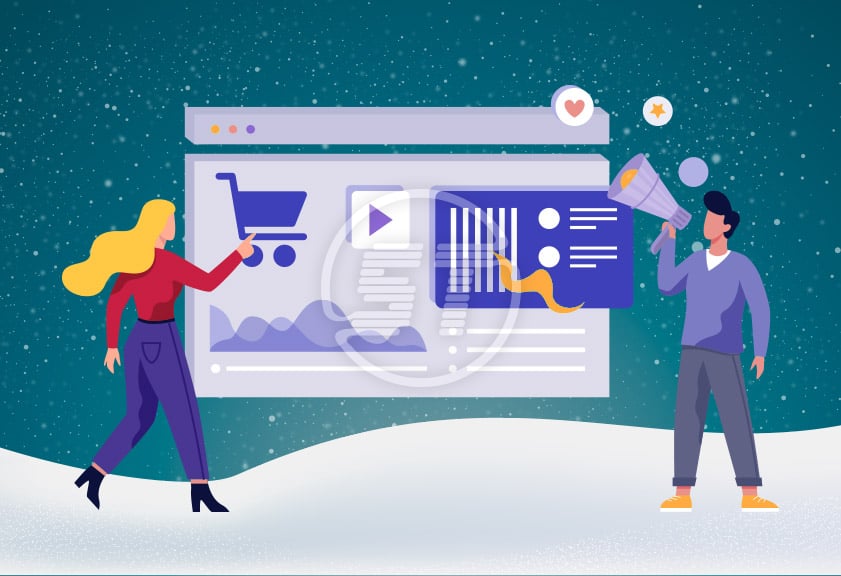 Are you ready to conquer the ecommerce realm during the busiest time of the entire year? With the holiday season in the offing, it is projected that ecommerce sales are going to set a new high in the sales figures. With more and more people shopping online, one needs to follow a few guidelines to thrive in this season. One should be available and visible to the customers whenever they show a willingness to make a purchase. Market the products with relevant messages and promotional offers to hit the right chord and entice the customers to convert. Along with this, be prepared to provide outstanding customer service if required. These are just rudimentary, every online retailer needs a game plan to stand out, stay relevant, and drive sales during the most competitive and busiest season of the year.
As you gear up your ecommerce stores for the highly competitive holiday season, optimize your website, marketing campaigns, promotional offers, product listings, and other fulfillment options. Remember, a successful holiday strategy is not much more than your digital presence. You need to make meaningful connections with your prospective customers during the busiest shopping season of the year. Read on to learn more about how you can be ready for the season.
1. Understand the market conditions
The ecommerce sales usually would be at their highest in the holiday season but with the pandemic around, the numbers are going to spike further. There is no doubt that the ecommerce business will continue to grow and hence it is wiser to invest in ecommerce websites. Also, focus on how you can develop customer relationships ahead of the holiday season. You can take a look at the previous year's statistics to know the consumers' buying trends. It was found that around 58% of the consumers prefer online search engines for shopping while more than 70% use smartphones as their main tool. So make sure your ecommerce websites are optimized for mobile phones. This year, there could be even more challenges especially supply chain and logistics, as brands continue to grapple with the increased demand. You need to adjust your marketing strategies to entice consumers to make purchases and nurture new customers. You need to be out there early and often to attract new customers.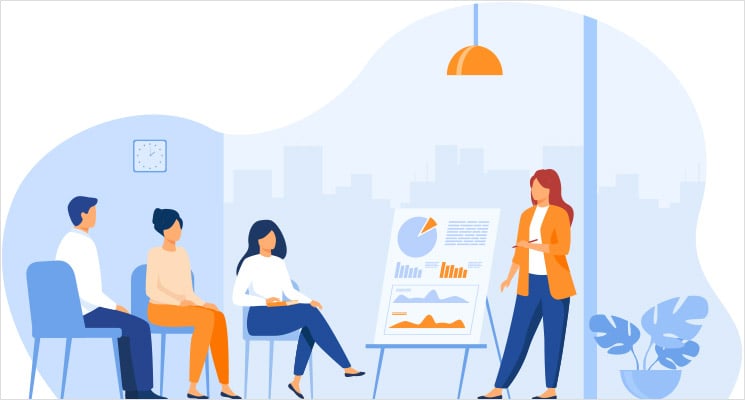 2. Set Goals and Measure Your Performance
You need a marketing plan, set thoughtful goals, measure your performance, and be prepped up for the upcoming holiday season. First and foremost is to determine your primary goal for the holiday season to ensure that you craft the strategies that help you reach your goals. Set SMART goals- Specific, Measurable, Achievable, Relevant, and Time-based. You can take a look at the previous ecommerce landscape in order to plan ahead. Once you set your goals in mind, you need to determine a plan of action to achieve success and set metrics like revenue, conversion rate, email open rates, click-through rates, opt-in rates, etc. to build up your engaged audience. If your goal is to increase sales from repeat customers, you might want to measure how many repeat purchasers have been there. The chosen metrics should be actionable and let you optimize the performance of your marketing campaigns.
You can then decide on the support teams from the product, marketing, design, etc. who can be of immense help in meeting your goals. You can brainstorm ideas and start planning early. Once you kickstart your campaigns, you can measure your results to monitor the progress, optimize if required, and improve your results. You could check if call-to-action, email subject lines, product placements are having the right impact on your customers. Monitor your performance and data on a continuous basis.
3. Understand Buyer Persona
Know your customers, their preferences, and how to use this information in effectively driving sales. Buyer personas are incredible in helping you understand your customers buying preferences, create tailor-made promotions, content, and product assortment as per your audience. You can send promotional emails, discounts, abandoned cart reminder emails, to the customers through emails, social media channels. You can even personalize your campaigns, offer loyalty programs to build a loyal customer base. You should also turn prospective buyers into your customers by nurturing them through a better understanding of who you are, what your products are, why they should trust you. You can also include user-generated content like product reviews, images, etc. to help generate trust. The end of the funnel experience should also be smooth and frictionless.
4. Segmentation and Personalization
Make the most out of your marketing campaigns by effective segmentation and personalization strategies. By creating highly personalized relevant experiences for your customers, you can create a highly unique experience for them at every touchpoint. By segmentation, you can sort the customers into different groups based on their similar preferences. For instance, customers who purchased from the antique section could be one segment. In fact, the possibilities are endless. You can execute your strategy of promoting your products with advanced discounts based on the segmentation to achieve your goals. You would be focusing all your efforts only on those customers who are likely to be excited with your discounts, or products. You can create a one-to-one campaign with your customers to build strong relationships with customers and drive sales. Both segmentation and personalization may seem daunting but it's truly a winning combination that drives revenue.
5. Promote Your Products
Time to go for product assortments and promotions to entice your customers and nudge them to make a purchase. There are so many retailers competing for customers' attention, and hence your merchandising and promotions are critical elements in giving you that edge. With a tectonic shift in the ecommerce business, you should sweeten the deal and convince your customers to make a purchase. Free shipping could reduce cart abandonment rates significantly. Another way is bundling in which complementary products sell well together improving the chances of cross-selling. Rather than knocking down the price, you can dynamically bundle products together. Make your promotional discounts impactful by strategically relating to current year events that will resonate with your customers and get them engaged with your promotions. Promote the discounts and deals across your social channels and send email reminders to let them know about the daily deals.
6. Optimize Your Website
Your website should be ready for the big show! It represents your brand and it is the most vital element in the busiest season of the year. It is a window to your customers through which they can make a purchase. Optimizing your website would increase your conversion rate as well as business revenue. Site optimization is highly critical especially when there is a potential surge in the website traffic. With the pandemic's stay-at-home rules and social distancing restrictions, customers would discerningly go for digital shopping and hence you need to fully optimize your website. Make your homepage engaging and alluring as it is critical for increasing sales. Create thematic personas and personalized campaigns to meet the unique interests of the customers and curate their shopping experience in the holiday season. Make sure you optimize your product pages with quintessential details like the product category, product detail pages, product reviews, testimonials, return policy, filtering options, checkout process, pop-up forms, customer service, etc.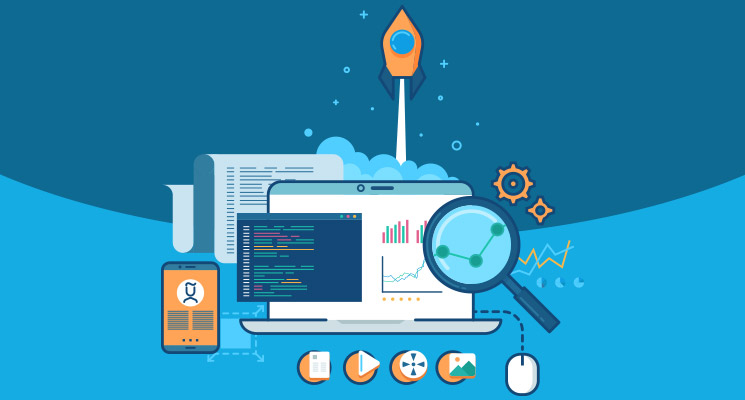 7. Email Marketing
Building stronger relationships with existing customers or driving first-time purchases can be accomplished through effective email marketing. They can subscribe to your list and get notifications about the brand, product selection, educational content, promotion, etc. You build and nurture relationships with customers. You can map out your goals, strategy, key segments, personalize their experience, and captivate their attention. You can also cut through the noise by creating a brand impression and providing value through educational content such as holiday guide, wishlist feature. They can set the right expectations about your products, brand value with visually appealing and engaging content. Send timely abandoned cart emails to capture their limited attention during the frenzied holiday seasons. You can also send a thank you email, take product review, feedback, etc. and this is also a great chance to upsell and cross-sell your other products during the holiday season. You can automate the emails, focus on time and budget to grab their attention, make predictions about the reorders, combine social media ads with email marketing, etc.
8. Host a Virtual Event And Increase Your Ads
You can host a virtual event on your social channels to inform the customers about your products. As many people prefer to shop online these days, it is one of the best ways to grab the eyeballs of the audience. Also, it can be a glimpse of your products, offers, discounts, etc. Even those who prefer in-store shopping would have an idea about your products and they visit the store after knowing the full information. It is a great way to build a buyer community around your business and drive customer engagement. Another way is to increase your ad spend and focus on advertising about your products and offers. This is also a way where you can focus on interactive storytelling to reach out to the customers. You can share your content with the customers who are genuinely interested in your products.
9. Discounts, Promotions, Coupons
Holidays are the seasons of giving back to the community. Provide free gifts, discounts, rewards, coupons to amplify your sales during the shopping frenzy season. You can showcase your discounts, promotional offers, and other offers on the homepages of your websites. Promotional offers are likely to steer the buyers towards your store. Undoubtedly, with many festivals lined up, brands compete with each other by giving away attractive discounts to drive more sales. You can also offer free rewards to the customers. Customers who focus on purchasing gift cards, may also find the offer attractive and get attracted to the idea of buying it for themselves. Freebies are a compelling holiday marketing strategy that drives more sales than anticipated. This is a motivating element for your customers who don't hesitate to make additional purchases. This is the season where most of the customers splurge and spend to make the festivals even more joyous and merrier.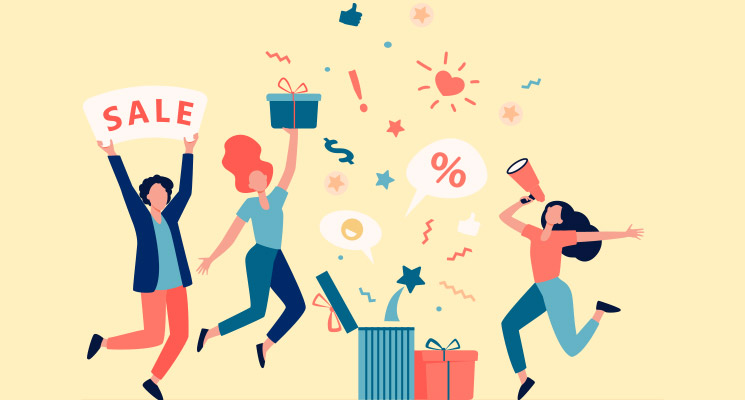 Wrap-up
Holidays provide a unique opportunity and a challenge for ecommerce businesses with huge competition and enthusiastic customers around. This year is even more critical with businesses facing various hardships due to the pandemic. However, you sail through fairly well with this guide, can stand up to aggressive marketing techniques, and win over your customers. Utilize the short window for holiday season shopping effectively and cut the noise down. Remember, this is pretty much like the Super Bowl of ecommerce wherein the results can sink or swim your annual efforts, so capitalize on consumer spending during this period.
Is your ecommerce store ready for a joyful and profitable holiday season sales?
With some smart digital marketing and development, Skynet Technologies will help you to create an ideal holiday digital marketing strategy that boosts your online store sales revenue. Our experienced team of Digital Marketing and SEO will provide you a result-oriented digital marketing strategy to get higher ranking and make your business stand out from the crowd. Many experts divine that the online shopping trends adopted this year will be around for the long-term. In a way, preparing your ecommerce business for the holiday season is a great way to set up your ecommerce website or online store for whatever the New Year brings your way.