What are the risks of ignoring the Drupal upgrades?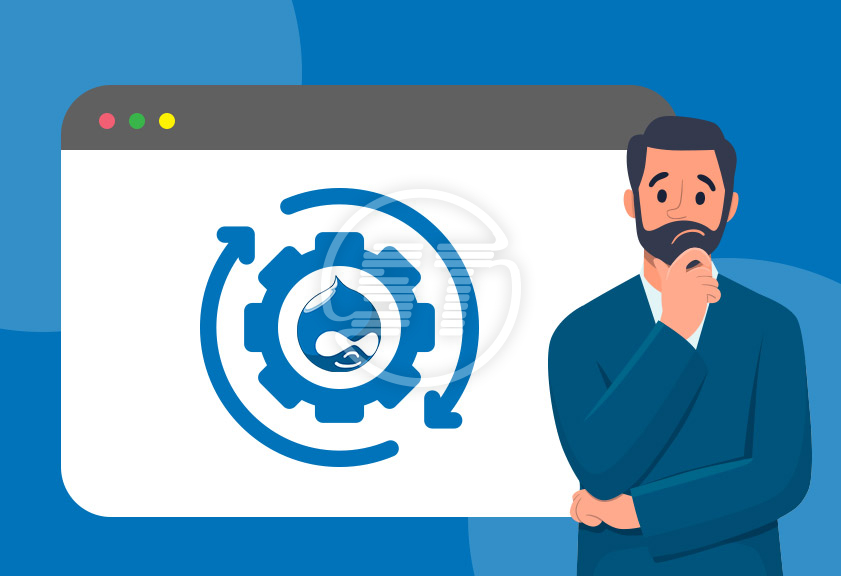 Your website is the index of your business and as time goes, technologies and trends do change. Drupal modules are also constantly updated and improved. Staying on top of the Drupal upgrades is the key to staying relevant, improve the website's functionality, and security. Drupal 9 was released in the year 2020 and many businesses that are still on Drupal 7 and Drupal 8 are in a hurry to upgrade to Drupal 9 as it was declared that both D7 and D8 will reach their End-of-life in January 5, 2025 and November 2021 respectively. Hence, it is imperative for businesses to go for a Drupal upgrade.
But still, some enterprises choose to stay with the older versions, and have you ever wondered why users show reluctance to install new upgrades? If you think about it, there will be too many updates every now and then and users feel it is too much to do every time. They find it easy to stay on the older versions rather than going for the time-consuming upgrades that may create potential issues. People feel an upgrade is a backburner and they are fine with the performance of the older version. Keeping track of the minor upgrades is also not possible always. This comes at a cost with potential issues that can cause some serious collateral damage to the business and customers. Some of them are mentioned in this post for better understanding.
Drupal Security Breaches
Older versions of Drupal often become the soft targets of hackers. There were instances in the past as well when Drupal websites that were running on old versions came under security attacks. When both the Drupal versions reach the end of the life period, no longer will they be provided with security support. Your website data security and infrastructure will be at greater risk of getting hacked and compromised. This would dent your online reputation and customers who are affected by any security breach would taint your business and showcase it poor light. So regularly update your Drupal versions including the core, libraries, and contributed modules for fortification of your website. It is crucial to follow certain best practices to safeguard your Drupal website.
Going Obsolete
Each update or upgrade brings changes to the features, optimize the functionality, and add better security elements. Each update is meant for improving the customer satisfaction a bit. It helps you to keep your website stay relevant to the market trends. The web server software, or the security patches in the CMS, the updates to the plugins and add-ons etc. may enhance the functionality of your Drupal site. Updates are not always about safety components but these latest themes, modules, features, etc. help your Drupal website stay current on the latest customer trends and preferences. So, it is better to sign up for automatic updates for your software to make timely updates.
Loss of Credibility
Staying on outdated versions puts your online credibility on the brink of collapse. With the end-of-life period for Drupal 7 and 8, many contributed modules and themes will no longer be maintained and improved by the Drupal community. You experience some stagnant functionality with no backing of the community in fixing the issues in the current modules. Customers would take just a few seconds to form an opinion about the veracity of your website and if they face issues pertaining to the website functionality or security then they would question the legitimacy of your business. So, don't be so adamant about the Drupal upgrades as you are self-sabotaging your credibility.
Drop-in SEO rankings
Google also doesn't favor websites that are breached by malware and security vulnerabilities. Any website that has faced a phishing attack or malware would be dropped in the search results and can go into oblivion. In some cases, Google even penalizes them by blacklisting those websites and expel them from getting listed on the search results. Drupal SEO in such a case is the best thing you can do to your Drupal Website. The very purpose of driving customers to your website would be a lost cause, if your website is penalized by Google. They notice these red flags and won't be keen on visiting your website. So, you would obviously see a drop in the turnover in your customer base.
Compatibility Issues
Sometimes, users go for updating security modules and neglect the normal ones as they made their site safe and functional. But here is the trick, how about compatibility? You have updated some modules and the rest aren't updated. How do they work together in sync? Don't they face any compatibility issues? Modules are updated for a reason and selective updates are always a risk factor. They may affect the stability of the websites.
Cost & Time Overruns
Many perceive making upgrades as time-consuming job. They even show extreme reluctance in spending money on hiring professionals for getting the upgrade done. But this small mistake could come and haunt you in the long run as you are putting your website at risk. Your website would be exposed to a lot number of troubles. Fixing and troubleshooting may take more time than the time taken for making the upgrade.
If you are still skeptical about performing any upgrade or installations, we advise you to take a backup of your website so that even if something goes wrong, you can always restore your functioning code. Data backup is much needed before you perform an upgrade. There are backup and migration modules as well within Drupal with which you can perform your backup easily. Backups are important and they come to help in disaster recovery.
Summary
Each user may have a different process of managing their workflows. They may swiftly make an upgrade or schedule them for a later time or ignore totally. But the consequences of ignoring these Drupal updates and security patches comes at a cost. In a nutshell, it is always recommended not to avert these and go for the latest Drupal versions. If you aren't sure about where to start, you can always get in touch with our Drupal experts who would do the heavy lifting on your behalf and give you a helping hand in moving to the latest Drupal versions.
At Skynet Technologies we work as your extended development team and help you overcome the obstacles and challenges involved in migrating to Drupal 9. With the Drupal 9 release and the announcement of Drupal 7 and Drupal 8 end-of-life, it is recommended to move to the latest and stable Drupal version. We offer a complete package of Drupal maintenance and support catering to security updates, Drupal migration, code reviews, performance, integration assistance, email/emergency support, and a lot more. Get in touch with us and we will get back to as soon as possible.
Related blogs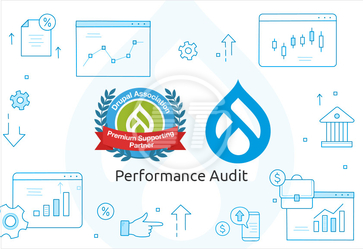 Drupal Performance Audit – Best Practices and Areas to Focus!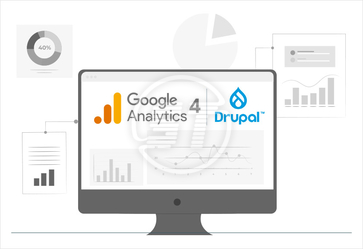 How to set up and use Drupal Google Analytics 4?