Why is Ecommerce Integration Beneficial for Your Business?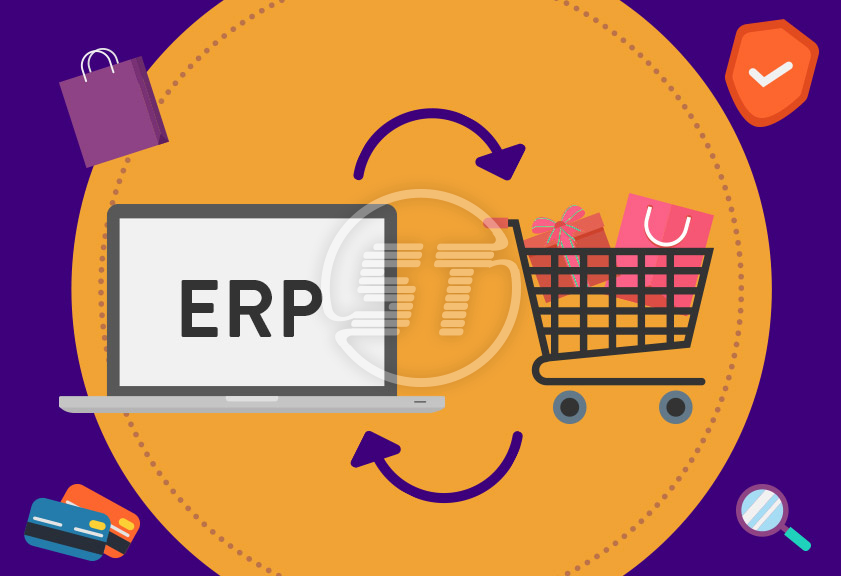 Ecommerce is one of the most flourishing businesses in today's world. For this, you need to have a robust ecommerce website to build your business growth. However, having an ecommerce store is only half the battle. You have shown great diligence in providing a delightful shopping experience for your customers. But what happens if you want to scale your business?
Without ecommerce integrations, you're unlikely to have the capacity to handle the compounding challenges and potential hurdles on an everyday basis. This gets even more challenging as you grow. You need to have automatic systems in place like ERP, warehouse management for better running of your business.
Ecommerce integration is the best way to build a well-oiled business with everything in one place. It helps you run your business efficiently. The scope to improve your business with this integrated system is unlimited. Let us understand what ecommerce integration is and how it builds modern businesses and scripts their growth.
What is ecommerce integration?
The ecommerce arena is very big and prone to many complexities and difficulties as you scale and increase in size. If you are planning on setting up a robust ecommerce store with a huge number of products then you need a lot of things to work in harmony to fulfil the modern age customer's expectations. It's tough to balance and juggle around different systems, platforms, and software. Here comes ecommerce integration to your relief.
Ecommerce integration is a well-built network that connects all these systems and software together linking your store to your backend systems like ERP, CRM, warehouse management, email automation software, etc. This whole setup eases a lot of burden on you to manually connect and share inputs among multiple systems. You can have seamless communication and all the backend business operations can be streamlined to reduce any errors.
Benefits of Ecommerce Integration
Ecommerce integrations offer a sea of benefits apart from reducing manual workloads and streamlining your online business.
Streamlined and Automated Management - The positive spin-off benefits of ecommerce integrations include automating many things and reduces human involvement to a great deal. The whole process becomes streamlined and improves your internal productivity. For instance, with ERP integrations, you can effectively track and synchronize every aspect of your business. Ecommerce integrations also provide seamless connectivity across shipping systems, logistics, payment gateways, and sales feeds.
Speedy Synchronization - Rapid Synchronization enables on-time updates and reduces the errors that come along the way. This is especially crucial in Ecommerce when a customer wishes to make any updates to his orders or cancel them, then prompt synchronization is vital not to mess up the order management. There would be on-time inventory updates so that other customers may find them available. Everything would be handled internally on an automatic basis.
Reduction in Error -With ecommerce integrations, you are not relying on multiple systems to manually input the data. Your data would be saved in one place and can be accessed from every nook and corner of your system. Due to the reduction in manual intervention, the chances of errors would also be very low. You don't have to worry about redundancy and inconsistencies due to minor focus lapses.


Better control of your business -With easy integration of inventory, orders, manufacturing, financials, CRM, and others into one big system, you can improve internal communications between these systems and also wield greater control over your business. Everything would be in one place and at your fingertips to control every aspect of your business.
Elevate customer satisfaction -You can have a wider array of tools and capabilities to enhance the functioning of your store and improve your customer satisfaction. Ecommerce integration also allows you to offer many promotional benefits to incentivize the customer, enable them to view their purchase history, and other services on-demand. Also, you can keep up with their demands and expectations by integrating ERP, CRM platforms, thereby taking customer satisfaction to a different level.
Personalized Experience - With ecommerce integrations, you can deliver a customized and personalized experience to your customers. You can go for real-time recommendations to your customers while they browse and view certain products. Based on their previous purchase and browse history tagged with the current behaviour, you can send out targeted marketing campaigns along with loyalty benefits to make the customer experience an enriching one.


Value for Money -With ecommerce integrations, you are automating many backend processes along with the sales and order management. Customers would be able to access many things on their own without any human intervention like verifying the order status, tracking the delivery, viewing the inventory availability, and more. This reduces many overhead costs in terms of labor making it one of the most cost-effective options.
Omnichannel Business -Your customers, today, are on multiple sales channels, and you cannot sit and strategize for improving your sales and business on a single channel. With ecommerce integrations, you can have an efficient omnichannel experience to capitalize on all customer touchpoints. In an integrated system, your work across all the channels is also integrated and streamlined.


Better post-sales support -You can have an integrated CRM that improves any issue handling after the sales. With the help of integrated CRM, you can serve your customers efficiently and quickly. Don't go helter-skelter when some of your customers come up with issues. With an automated and integrated system, your stress would be reduced to a great deal. You can have positive customer engagement and build a strong satisfied customer base.
Scalability -The final leg is the long-term goal of any business i.e scalability. You can enjoy steady and sustainable growth with ecommerce integration. As your business grows, so do the demands from customers. But it is not feasible to handle everything manually. Ecommerce integration busts your stress and provides smooth and future-proof business growth.
Wrap-up
The scope of ecommerce integration is massive and we have a long list of ecommerce integration benefits. If you want to know more about it and how to put your business on the path to success, you can contact our team at Skynet Technologies. We have an experienced team who would be more than willing to guide you through and improve your operational efficiency as your business grows.
We are pioneers in steering complex integrations to make your ecommerce store feature-rich, enhance the functionality of your website, and improve the customer experience. Our Ecommerce experts pick the right extensions and offer seamless integration services that take your business to the next level. We also provide ecommerce third party API integration related to UPS, Marketplace, payment gateway and authentication & more.