Ecommerce SEO Checklist to get top position in Search Engines!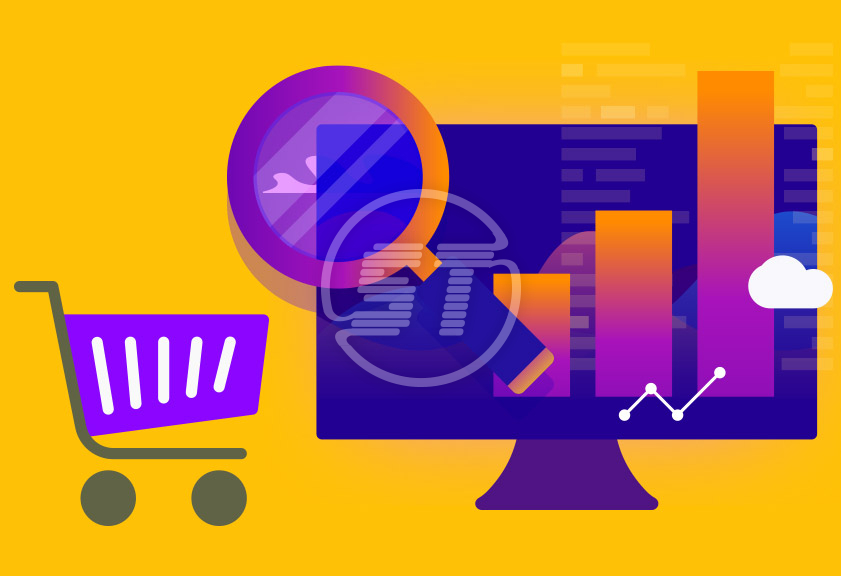 Do you know that most of the leading ecommerce companies get more organic traffic than referrals, social media, or paid search? So, it is vital to have a well-structured and thought-out SEO strategy that can successfully optimize your online store to increase web traffic, attract more consumers, and generate sales. But how to craft a viable SEO strategy for an ecommerce website to rank better in the search engines is a pertinent question.
We help you with some tricks and techniques for optimizing ecommerce websites and reap the benefits of ranking higher in the search engine results.
Keyword research
Keyword research is one of the top priority parts of an SEO strategy. It is imperative to find out the high-search volume keywords before you begin writing content for your ecommerce store. They determine the relevance of the content on your website and the customers can easily land up on your website. It is a time-consuming task and a lot of effort has to be poured in to find the relevant keywords. However, it is one of the important cornerstones of your SEO strategy and the benefits are long-term.
Before you conduct the keyword research, first identify your target audience, their buying preferences, and patterns which helps you to identify the right keywords for targeting qualified leads. Then, do a competitor analysis and how they are faring in the market which would help you pick up the best keywords to compete with them.
You can manually conduct the keyword research or use a keyword research tool. You need to study your niche market - your customers' perspective, engage in online forums or communities to gather more information about customer expectations and pain points. Perform a thorough research on what your target audience is searching for, find out the search volumes, trends, and competition levels before you sketch a comprehensive plan of action to meet your business goals.
Finding the high-volume keywords is not enough. You need to ensure that they reflect your brand, align with your product or service that customers use. For this, you need to understand your mission better and define your goals which will provide a direction to your marketing strategy.
To create a well-rounded SEO plan, you need to focus on both head keywords (highly competitive and high search volume) and long-tail keywords (low search volume but higher conversion). Look for top search phrases in your niche to understand the target audience preferences. You can also pick some keywords from competitor analysis to fill any gaps in the keyword identification. There are various tools in the market to find information about how each keyword is scored for its popularity.
Know your niche and target audience
Understanding your industry niche and target audience helps you to identify the right marketing opportunities. Create a buyer persona by diving into their demographic and psychographic details which help in creating a comprehensive profile of your target audience. Identify the buyer's journey to outline their touchpoints before they end up buying your product. This would help you to narrow down some most searched keywords during their awareness and consideration phases.
Create a customer journey mapping template with a list of competitors to assess the market landscape, gain better insights about the current trends, and discover the opportunities where you can outperform your competitors in the industry. You can use some tools to find your competitors who share the same target audience, which would help you analyze the traffic sources, backlinks, keywords, and more.
Technical SEO - The Foundation Stone for your SEO strategy
You can improve the technical SEO of your website which could uplift your chances of ranking better on the search engines.
1. Build Responsive Websites
As more and more traffic is driven from Mobile phones, it is imperative to build mobile-friendly websites. Websites that provide an optimal user experience for the visitors tend to convert better and showed a higher retention rate. They are also search engine's favorite and ranked higher in search. Skynet Technologies has been mindful of this and hence most of the websites developed by us are inherently responsive.
2. Install an SSL certificate
Ecommerce websites entail highly sensitive information like the customers' banking information or credit card details. Any negligence in the build would throw caution to the winds and there are higher chances of customer information to be exposed. Ask your developers to add an extra layer of security by installing an SSL certificate on your website. Google also prioritizes SSL certified websites better and show them up in the SERP results.
3. Loading Speed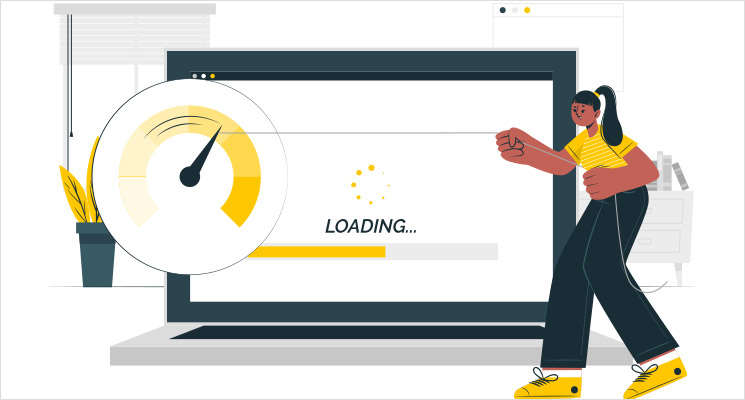 Today's tech-savvy customers have a shorter attention span than a goldfish! So if your page takes more than 5 seconds to load, the chances of losing potential customers are higher. You can check your website loading speed and see if it is taking too long to load. Search engines also prefer websites that load faster. So, optimize your website performance to improve your website load speed.
4. Sitemap
A sitemap is a blueprint or an outline of your website. The primary purpose of a sitemap is to help the search engines easily find, crawl, and index your website content. It informs the search engines about which pages are important on your website. Search engines use the sitemap to find the relevant pages on the website and if they are properly linked, the web crawlers can also discover them easily.
5. Analysis and Reporting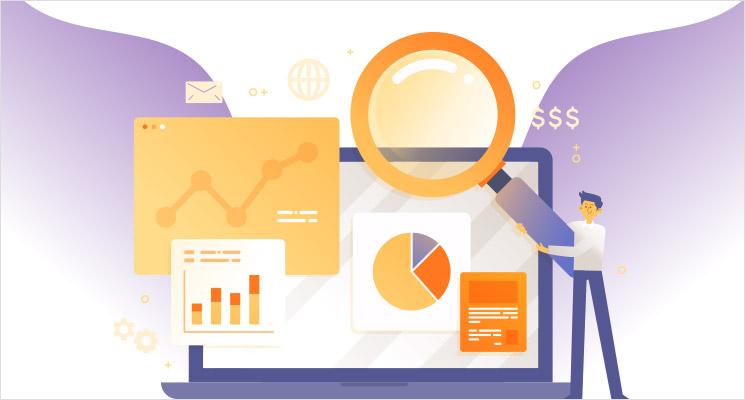 Use analytics tools like Google Analytics to drill down into the information about the user experience on your website, their engagement, multichannel funnel analysis, site design issues, keyword usage, and content relevancy. You can gain a tight grip over uncovering the latent issues and gain deeper insights into areas of improvement.
6. Optimization
Optimize the title, images, videos, headings, meta description, using alt tags, enabling browser caching, minify HTTP requests, deactivate unnecessary plugins, reduce redirects, create unique content, avoid any malicious content or ads, add 301 redirects for any migrated pages, redirect 404 pages, and a ton more could be done. Add canonical tags to define a page and avoid any duplications.
7. Structured Site and Data
If your ecommerce store is built on a structure with proper internal linking of related products and other pages on your web store, it is easy for the search engines to index your pages and find the relevant information. Properly structured data is also crucial and it improves the engagement rate, reduces the bounce rate, improves the CRO, and thereby search engines also find them more relevant.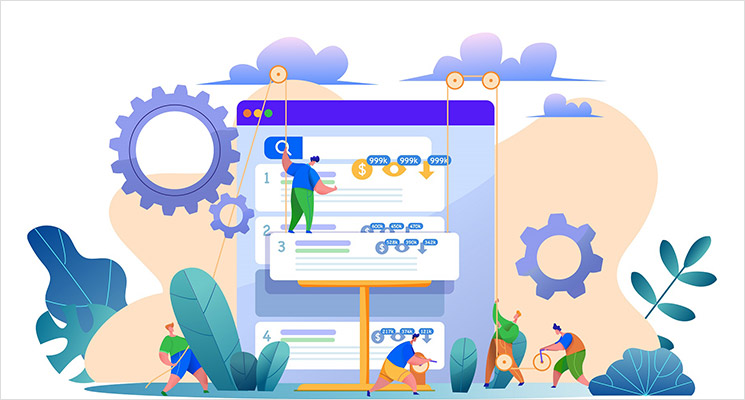 When your website visibility on the search engines has become a discerning factor for the customers to make a purchase, it is essential to have an SEO strategy in place. Although the above mentioned are not hard and fast rules, but these are the basic tasks to perform while setting up an ecommerce store. Skynet Technologies is bestowed with a brilliant team who have a flair for building optimized and SEO friendlier ecommerce stores that bolster your business.
Let's Find out and Discover More Opportunities for Your Business Website! Click the button below and we would get back to you with a brief SEO audit of your website.
If you go through the steps of this checklist, you can optimize your ecommerce store easily. SEO services you need to help show up more frequently in search, drive more traffic, attract more shoppers, and increase your online sales. Skynet technologies always strive to remain updated to the latest SEO updates to keep the website or store on Google, Bing, Yahoo and another search engine approved. We have a bunch of creative and qualified internet marketing professionals having years of expertise and capability in developing the right strategy for SEO, SMO, SMM, SEM, PPC, Affiliate Marketing, Email Marketing, Content Marketing, Google Shopping and more to hit the millions of minds!