Enterprise-level digital transformation with Drupal Web development!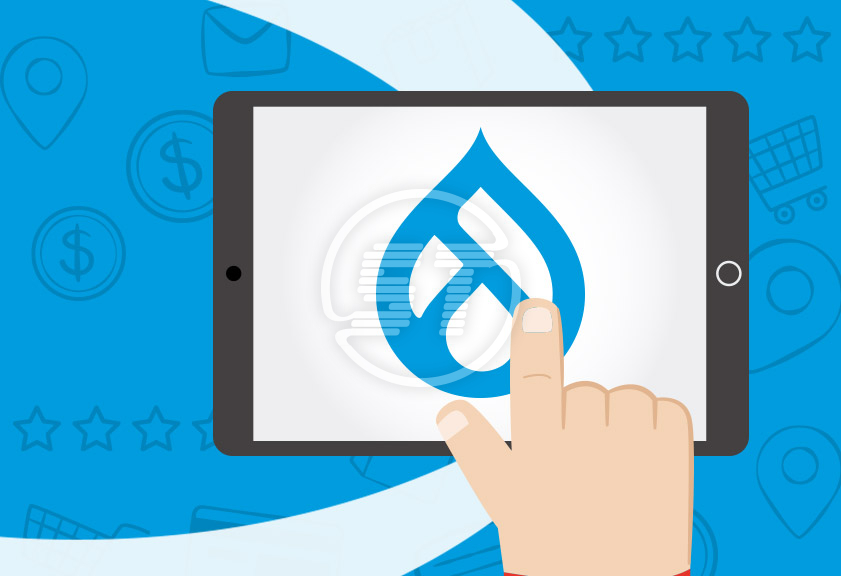 Large enterprises have been making rapid and giant strides in digital transformation. Social media, data analytics, cloud computing, Artificial Intelligence and Machine Learning are changing the face of the companies. Multiple technologies have also started working in tandem and their synergy has improved the way customers engage with your products and services. Businesses who have undergone rapid digital transformation have been reaping rich dividends creating a positive correlation between these emerging technologies and business performance.
Digital transformation is extremely vital to stay relevant, and to churn novel ways for finding solutions to the challenges posed by the rapid evolution of web technologies and customers' expectations. Before you gear up for the future with smart and cutting-edge technologies, first understand the ever-evolving web development arena and how the convergence of various technologies is shaping future businesses.
What is Digital Transformation?
Digital Transformation is the process of adopting and integrating disruptive and data-driven digital technologies into businesses to meet the technological aspects and deliver value-added services to customers. It mandates a shift of focus from traditional & legacy frameworks to the adoption of modern technologies and accelerates the pace of digital transformation.
Evolution of Digital Transformation
There has been a tectonic shift in global connectivity with the advent of the mobile revolution, social media emergence, hyperconnectivity, and powerful data analytics. The efficacy and utility of digital technologies have been transformative in nature and there has been a steadfast evolution in customer expectations in the last 2 decades. The customers today are tech-savvy and highly empowered due to a plethora of options, accentuated expectations, and pervasive access to the web. The rise in customer anticipation is the primary force behind the digital transformation.
In simpler terms, there are many futuristic technologies doing rounds around the web - social media has become a phenomenon connecting not just people around, but has evolved to be one of the most powerful business media. Businesses have been reinventing themselves by reinvigorating their business model, process, and strategy.
Impact of Digital Transformation
1. More than 70% of the businesses that are undergoing digital transformation are expected to garner greater financial gains by shifting their operations to digital channels and the numbers are expected to go even higher in the post-COVID world.
2. It also minimizes business costs as the newer technologies improve the way businesses operate. Automation of various processes and removal of any roadblocks in the intricate digital journey reduces the operational costs greatly.
3. Digital Transformation empowers both the businesses and customers. One can build a real-time and personalized customer experience to meet their specific needs. Data Analytics is one such powerful addition that has been providing deep insights into customer preferences.
4. Emerging technologies have also opened new doors of opportunity to create profitable avenues that were initially missing during the formative years of business. For example, earlier a physical store is confined to one geographical location but by setting up a digital web store, the same products and services are accessed by customers across the globe.
Anyone who is yet to understand the multitude of digital transformation benefits is bound to be left behind in the competitive marketing space.
Drupal Web Development and Digital Transformation
Drupal is one of the leading CMS in powering digital innovation and has the prowess to push the enterprises forward in their digital transformation endeavors. It has a massive impact on the web development landscape enlarging the scope of digital transformation. The USP of Drupal lies in its constant evolution and in aligning with customer expectations.
Some of the ways in which Drupal has been propelling enterprise-level digital transformation are discussed below.

1. Easy Installation -
The average time taken for installing Drupal has been reduced drastically. You can install Drupal with all the powerful capabilities and out-of-the-box features.

2. Content Creation -
The themes are designed for ease-of-use and support remote media types enabling easy embedding of Vimeo or YouTube videos into your content. With the addition of experimental modules and workspaces, you can have sophisticated content staging capabilities.

3. Developers' Paradise -
Developers can easily upgrade to the latest Drupal 9 version. Many intricacies faced during the Drupal 7 to Drupal 8 migration are kept in mind and made new changes in the way the updates are rolled out. Minor upgrades are introduced instead of one massive and complex upgrade.

4. Customization -
Drupal has made core improvements and APIs to easily customize and create personalized functionality to meet the specific needs of the clients. Approach for the custom Drupal development to take benefits of customization in your Drupal applications or websites.

5. Mobile-Responsive -
Drupal has many supportive features that create mobile-first designs and responsive layouts. The content thus can be deployed across multiple platforms including handheld devices like mobile and tablets.

6. Headless Drupal -
The frontend is decoupled from the backend and this has elevated the customer experience like never before.

7. Interoperability - Drupal has top-class interoperability with other technologies such as Digital Asset Management (DAM), CRM, Data Analytics, Multichannel Campaign Management, etc.

8. Security - Drupal is one of the most secure and resilient CMS. It comes with sophisticated security aspects and its design addresses various security risks that are usually associated with open source platforms.

9. Granular User Access - Drupal offers granular user access control to the administrators to give the full control over who can access and modify the website. With Drupal, you can even configure strong database encryption for top-notch security.

10. Data validation - Drupal's Form API does the data validation that keeps the XSS, SQL injections, and other malicious data entries at bay. It also limits the number of logins attempts from a single IP to keep a check on brute-force password attacks. With multi-layered cache architecture, one can mitigate the DDoS attacks.

11. Ecommerce - With a suite of Drupal Commerce modules, one can build an ecommerce website that stands tall in garnering profits for your business. Businesses of all sizes can leverage the Drupal framework for their ecommerce needs.

12. Proactive Community - Drupal has an active global community that has been the backbone in powering the digital transformation efforts. With a proactive community, Drupal has been able to evolve with the altering expectations and needs of the businesses.
With the above features, Drupal enables a full-scale enterprise-level digital transformation and changes the financial and strategic trajectory of the business. Many renowned enterprises have commended Drupal for supporting them in their digital endeavors.
Digital transformation seems to be an arduous task with rising customer expectations and intricate requirements. But Drupal is your holy grail that offers great flexibility and an ideal springboard for anyone who is on their path of digital transformation.
Skynet Technologies has the best Drupal developers' team who could assist you in your digital transformation endeavors and make the best possible use of Drupal. We are steadfast in addressing any questions related to Drupal CMS and digital transformation. You can ask your questions by quickly get in touch with us!
We provide Drupal web development, enterprise Drupal development, Drupal Commerce solutions, Drupal ecommerce store, Drupal 9 migration, Drupal Maintenance and Support and more to accelerate your business or enterprise with digital transformation capabilities! Skynet Technologies has been collaborating with enterprises in their digital transformation initiatives and has been helping them to mitigate the challenges of the new-age and ever-connected digital landscape. With deep knowledge and extensive experience in digital technologies like Drupal, we are well-versed to bolster your customer relationships and improve your engagement. We could be your ideal partner as we profoundly focus on your business vision and goals and build strategies for your business transformation.
Related blogs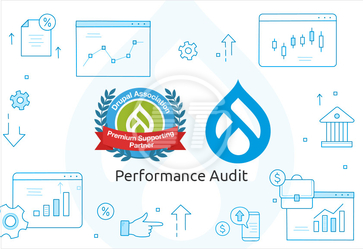 Drupal Performance Audit – Best Practices and Areas to Focus!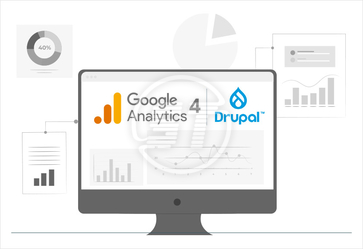 How to set up and use Drupal Google Analytics 4?