Enterprise SEO Services – Elevate Your Digital Presence Organically!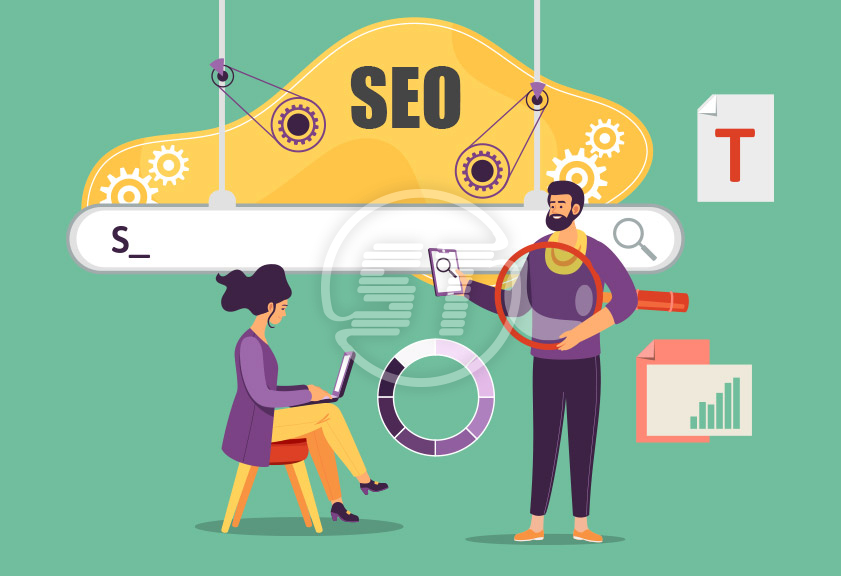 Unlike traditional SEO services, enterprise SEO services are mainly for colossal organizations. It is search engine optimization for millions of pages to organically enrich the website's performance. Enterprise SEO services take responsibility for larger sites, their traffic, conversions, and many other problems. It is about working in complex processes and resulting in huge revenues.
Big companies have their own set of problems and applying SEO is a complicated process in these companies. So here comes the enterprise SEO to handle all the complex SEO activities for large-scale websites.
There are many intricate technical issues, workforce problems, budget complications, etc. It is not everybody's cup of tea to use a few tools and get the desired outcome. Duplicate content, user-generated content, new products frequently running out of stock, etc., are significant issues that enterprise SEOs must face and tackle.
Let's know more about enterprise SEO.
Benefits of Enterprise SEO
Large organizations use enterprise SEO for their benefits like improving brand image, revenue growth, and many other significant objectives.
It helps to improve your brand image

Before choosing your brand, people do extensive search online and check if your brand is reliable or not. Online reviews, comments, and testimonials help people make up their mind about your brand.

Enterprise SEO works in creating more positive feedback and reviews. They focus on creating high-quality content using the right keywords for your brand. It improves the visibility of content and accords you a decent brand image.

It assists to gain a large market share

Enterprise SEO improves your brand reputation, enhances its trustworthiness, and makes it the market leader with continuous efforts. When people start believing in your brand, they witness the quality of your brand. It increases your brand loyalty and helps you become a known face of your industry or business.

It helps to reach a broader segment of customers

Enterprise SEO is a combination of relevant data, high-quality content, and making it available to the potential audience. The respective teams work in their field to collect data and do on-page optimization, create new excellent content based on related keywords, and ensure the content will reach the target segment.
How does Enterprise SEO improve the digital presence of your brand?
Crawlability, indexability and UX upgrades

Enormous websites with millions of pages have issues like crawlability, indexability, crawl depth, and UX. It is very tough for search engines to search and index the pages with some or other problems. The pages can have issues like duplicate content, keyword issues, canonicalization problems, orphan pages, or some other errors. These problems affect a website's overall performance on search engines.

Enterprise SEO team work to fix these significant problems. It is problematic for them to audit the entire site in one go. So, they break the site into categories.

Integrates with major data sources

Using robust APIs, enterprise SEOs perform quick integration with major data sources and analytics like Google Analytics, Google Tag Manager, Optimize, etc. where analyzed data is being added periodically. It will help them to analyze the performance of the website!

Regular Maintenance for legacy site issues

Enterprise SEOs often face legacy issues, such as historical migration, security gets weaker, not accessible, or not compliance website, redirection, links issues, etc. The legacy issues are constructed in years, and it won't resolve in a few moments. Thus, it requires few regular check-ups and maintenance of the website where enterprise SEO efforts are applied.

Increases conversion by using striking distance and long tail keywords

It is one of the profound ideas of getting organic traffic on your website. Striking Target distance keywords or the keywords that rank in 11 to 20 positions. These keywords elevate your ranking and help you reach on top position. It eventually boosts your traffic and conversion rate. Enterprise SEO targets long tail keywords too to create relevant and beneficial content for the organizations.

Marketing Automation

We know that Google search engine algorithms are changing frequently and often you don't receive straightforward communication from these platforms. Enterprise SEO includes automated process of marketing or publishing site content using some automated process for example, email marketing, attracting subscribers, publishing content on social media, running Ads and more. Large organizations need continuous monitoring on their content. The automation regularly updates the website, tracks the reports, and gives alerts to perform audits whenever needed.

Multiple location coverage

Large organizations might have more than one operating location. They all should be in sync to make the workflow streamline. Enterprise SEO includes the local SEO techniques for all the targeted locations and languages. It is must to develop a reputation in the local countries! Your website or application must be communicating in the language of your potential audience; otherwise, there are very less chances to get the audience convert.

Project Management Workflow

Big-sized organizations have this issue of project management because of massive websites and hefty teams. Only Content tweaks and page optimizations don't work for enterprise level sites. Enterprise SEOs ought to decide clear and logical workflow to manage the projects. With robust user and project management, enterprise SEO helps to manage the teams and ensure smooth workflow.

Performs enterprise-level link building

Big organizations spend a considerable amount on commercials, influencer marketing, events, social media campaigns, etc. They do all these link buildings without SEO strategies. Therefore, it all goes in vain at times due to a lack of quality SEO. Enterprise SEO focuses on unlinked brand mentions, natural and creates links to get the benefits of those mentions. Tools like Moz, SEMrush and Ahrefs help in identifying those links.

Helps to get quantifiable ROI with Gold

Great things take time. For big organizations, it is not enough to do set only one time enterprise SEO. They need to keep their eye on the regular analysis and improvements. When clicks and rankings improve, it may not necessary that you will get the boost in your conversion rate overnight. It would take few times to get the targeted conversions. It is mandatory to provide seamless customer experience; for that it requires to analyze performance on regular basis and reduce the bounce rate. A/B testing is one of the profound ways to 'find gold' and ensure positive aftermath about ROI.
Wrap-up
Enterprise SEO is all about effectively enhance the progress of the website and ultimately of the business. There are many more strategies available in enterprise search engine optimization then what we have mentioned. Some of above options may be easy to incorporate into day-to-day marketing while others may take some time!
SEO changes fast; it comes with new challenges from algorithm changes to voice impacts as well! As a leading digital marketing agency, we provide full suite of SEO services with a well-established approach and ever evolved with the improvements over a time! Get in touch with us at hello@skynettechnologies.com to know more about it or reach out us by submitting following form!