Google October 2023 Spam Update – An Important Factor to Know!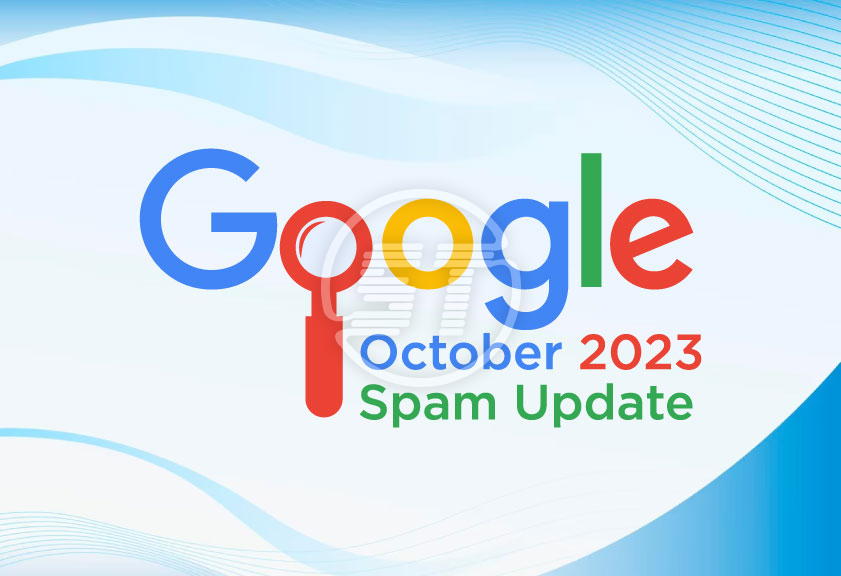 Google announced an update for its spam detection system on October 4, 2023, for its users worldwide. The update focuses on cloaking, auto generated or scraped content, and hacked activities in every language including Hindi, Chinese, Indonesian, Turkish, etc. One of the community members of Google reported an excess spam issue and thereby the update got prompted.
The update might take some time to fully roll out across Google's search index. Once the update will settle, it is expected that Google will provide more valuable and relevant results with improved spam coverage in myriad languages.
What is 'Spam' according to Google?
Google has indicated what it considers spam in its October 2023 Spam Update:
Auto-generated content that has very less or zero added value for the target audience.
Hidden links or text that are not visible to users, however, search engines can see them.
Web pages that have myriad deflecting ads that reduce user experience.
Without permission, large-sized article scraping.
Affiliate pages that only focus on monetization and contain thin content.
Moreover, Google may tag those sites as spam if they engage in practices such as cloaking, sneaky redirects, or creating 'doorway' pages. It means if websites deliberately try to trick search engines, it will be problematic for them.
Let's understand different types of spammy content in the detail.
Cloaking – It refers to the practice of displaying various content to users and search engines with the intent to manipulate search rankings.
Hacked content – Whenever hackers place content on a website without the owners' permission due to security vulnerabilities, it is referred to as hacked content. The purpose of keeping such malicious content on the pages is to reduce their performance and user experience.
Auto-generated content – There is some automatically generated (spammy) content that generates programmatically without adding sufficient value or producing anything original. Such content is created only to manipulate search rankings without adding any value to the website.
Scraped content – At times, websites host some content from other websites (mostly reputed sites). However, such content without having additional usability for the target audience is of no value despite it being from a more reputable site. And if the content is taken without knowing its copyright conditions, then it will damage the website's ranking significantly.
Thin Content – Thin content refers to pages with very little substantive content, often consisting of only a few sentences or paragraphs. Such content doesn't provide value or information and can be seen as an attempt to generate pages for search engine ranking purposes.
Duplicate Content – Duplicate content refers to identical or substantially similar content appearing on multiple pages within the same website or across different websites. Search engines may penalize sites with duplicate content.
Please note here Google is strictly noticing aggressive SEO (Search Engine Optimization) tactics, for instance, misrepresenting products and services, false information, etc. Thus, websites are expected to only focus on SEO good practices and build honest and transparent user experiences.
What is there in Google October 2023 Spam Update?
Google has an organic and automated system of detecting and removing spam along with human review to identify and demote those web pages that are not following its SEO policies.
Also, there is an AI and machine learning-based system to find spam called SpamBrain.
Websites influenced by the new spam filters are advised to learn about Google's latest policies and comply with them.
Have patience and wait for the update's complete rollout!
Since the October 2023 Spam Update has been just released, you should remember that analytics and other tracking tools will take time to adjust according to the update. Gradually, you will start getting almost correct reports. Also, spam updates don't show noticeable fluctuations in tracking tools. Thus, don't rely on the reports as of now, and as written above, stick to the best practices to withstand the update impacts.
Conclusion
Google's October 2023 Spam Update represents another step in the search giant's ongoing efforts to provide users with high-quality and relevant search results. While the update may have caused disruptions in the SEO landscape, it also presents an opportunity for website owners and digital marketers to refocus their efforts on creating valuable, user-centric experiences. By adapting to the changes and following best practices, you can not only recover lost rankings but also thrive in the ever-competitive world of SEO.
If you are affected by Google's October 2023 Spam Update, we will help you identify and limit its negative effects. As search engine optimization experts, we provide comprehensive SEO services, such as SEO audits, on-page SEO, off-page SEO, technical SEO, local SEO, international SEO, and custom analytics. For more information, please contact us at [email protected] or fill out the following quote request form.