Things to consider when you hire a local SEO expert in 2021!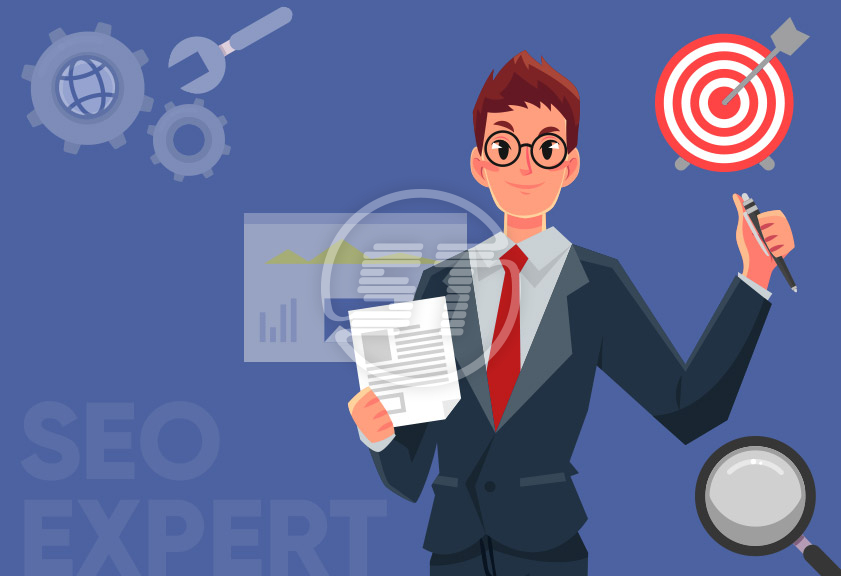 "The best place to hide a dead body is Page 2 of Google Search results!"
Well, this is a hyperbole statement undoubtedly, but the essence implies how important it is for your websites to be ranked on page 1 of the Search Engine Page Results (SERPs). Many businesses have been making SEO a downright necessity as it is the best way for free, organic traffic whose knock-on benefits are much more than traffic alone! However, finding that sweet spot on the search engines is elusive. There has been intense competition on the web and you need strong expertise to guide you through the long journey of search engine optimization.
Most enterprises find the need for expertise that a local SEO expert can fulfil but the million-dollar question here is how to hire the right local SEO expert!? What are the things you need to look for when hiring a local SEO agency? How do you know that their expertise is proven? How to narrow down to one out of so many options? Many such questions keep swirling till you find the one that is best for you.
Let's break it down for you to make the process of finding a local SEO expert that can help you meet your company's goals.
Experience - There are over 10k marketing agencies that have been offering SEO services, we recommend you to find SEO service company whose focal point is SEO. You look into the number of years of experience in delivering SEO services. The more it is, the better for you. This helps the company to fine-tune its SEO strategy from time to time and improve its SEO practices. In fact, many SEO start-ups have fizzled out after 5 years so better to go for a company that has higher experience. An experienced agency would have shown resilience in weathering the storm of business cycles and beat the competition.
Reviews - Verify the quality of reviews and spot on the right ones. Don't fall for over-promising ones. In fact, an experienced SEO expert would have some negative reviews from time to time but that shouldn't hinder or distract you from picking up the right agency. Professional SEO experts do not worry about a few negative ones and they don't show the need to present everything in pink.
Case studies - You can also look into the case studies, more preferably in the same industry as your business. Focus on some KPIs like overall impressions, rankings, conversions, etc. You can also focus on click-through rate, search visibility, etc. Of course, these KPIs vary widely from industry to industry and also depend on the company size.
Keyword Research Strategy - Keyword strategy sets the perfect stage for SEO to derive long-term results. Understand what metrics do they use for finding the best keywords to optimize? How do they view competition, relevancy, and search volume? Do they exhibit a thorough understanding of the competition to help you properly position in the search results?
Link-building and on-page SEO strategy - You can ask a few questions to understand their level of comfort with on-page SEO. You can also ask for their checklist that is meant for on-page optimization. Another challenging aspect is link building. They should avoid black-hat practices that may result in getting penalized by the search engines. You can discuss their link quality standards, how do they ensure page authority, what about guest posts, etc. You can think of an SEO expert who takes a diverse approach to a broad spectrum of link-building methodologies.
Content Strategy - Content is always the king! Your go-to SEO agency should also be able to outline a content strategy if you require it. You need to have someone to develop and expand content around your existing products and services. You can also include content around additional products and services that are not listed on your website. You can find out about the content strategy like how they choose the topics, how often they post, and what are the optimization and content marketing strategies followed.
Reporting Methods - You should have access to the SEO progress reports and the agency should be able to break down the statistics for an easy understanding. Are they adept at using tools like Google Search Console and Bing Webmaster Tools for organic visibility, keyword rankings progress, organic traffic statistics & organic conversions using Google Analytics? Discuss how they interpret the reports and what actions would be taken based on the data numbers.
USP - You have any options before you, how do you narrow one down? Find out their USP that sets it apart from the others. Ask them to pitch themselves about their most valuable qualities and services. They should have a knack for marketing, intuitive ability to determine user preferences especially while performing keyword research. You can get a fair idea of their depth of knowledge while you derive answers to these questions.
SEO Audit - To determine the problems on your current website. Before you expect your SEO agency to diagnose your website, make sure you have a quick rundown of the basic things first. It should be able to conduct an SEO audit for creating an informed strategy. Experts would be instinctive when asked for a quick opinion and if you need in-depth observations, then you can get your website audited to find out the flaws and areas of improvement. You need someone who provides an honest evaluation of your web design, usability, and content.
Current Trends - Search engines revise their algorithms periodically and you need to stay current on these trends while working on getting your pages ranked well in the search results. It is important to explore the current trends and keep updated through industry newsletters, publications, etc. for understanding emerging trends. You can rely on Google Webmaster Guidelines as Google is the most prominent search engine that every marketer wants to rank on. Focus only on white-hat SEO practices and do not resort to any shortcuts or black hat practices that jeopardize your prospects.
Pricing - When you skim through a long list of SEO agencies and their packages, you should make sure that there are no hidden charges. There has to be a clear breakdown of the costs and be able to offer flexible engagement models. Don't fall for competitive pricing tactics that agencies resort to. Cheap SEO services may also throw up low-quality SEO tactics which may not be true all the time. While picking up the right package, focus on the other elements as well.
Client Retention Rate - A clear indicator of how good an SEO agency is! If it is high, it implies many companies are finding it worth sticking to the company's services. You can understand that the company has served their previous clients better and hence they repose their faith in the SEO capabilities of the agency. The agencies also shouldn't follow a cookie-cutter approach but rather focus on creating a personalized way for improving the client retention rate.
Closing Thoughts
The right local SEO expert can help you brilliantly in offering professional SEO services that can help your business flourish. They can bring in visitors, surge your conversions, and also improve your ROI. We, at Skynet Technologies, build data-backed SEO strategies to bolster your SEO efforts for driving organic and high-quality traffic.
Skynet Technologies are known for incredible SEO strategies - tailor-made landing pages, contact info, structured schema markup, high-quality backlinks, location-specific content, third-party citations, social media & customer reviews. Even if you own a global business catering to a global audience, it is extremely crucial to invest in local SEO which is focused on making sure your local audience finds you on Google. With our digital marketing and SEO services, you get found in your area.