How to Select the Right B2B Ecommerce Platform to deliver the better Customer Experience?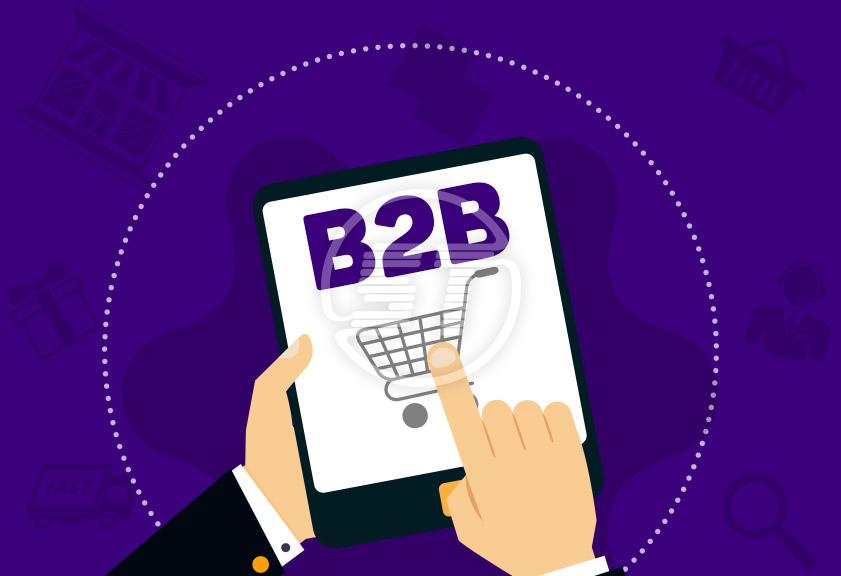 B2B Ecommerce has been expanding at a rapid pace and revolutionizing the retail industry like never before. The annual B2B growth rate has surpassed even the B2C segment sales and it is estimated that US B2B Ecommerce would account for nearly 17% of all B2B sales by the year 2023. They are getting highly competitive and no more confined to be dependent on brick-and-mortar stores but switching to other virtual platforms.
Many B2B retailers are now rolling out their strategic channels and they are frantically looking to find the right set of tools to build a B2B Ecommerce business. They are focusing on providing the best customer experience not just on the best products and their prices. You need to choose the right B2B Ecommerce platform to keep up with the current pace and have a flourishing business.
B2B business is much larger and complicated when compared with B2C. The prices are also variable, the quantity of the products and services are also much larger.
Main Features of every B2B Ecommerce platform
There are thousands of B2B Ecommerce platforms with advanced functionalities and work in a unique way. Most of them should fulfill the following.
1. Hassle-free Operations
a. Ease of navigation - The B2B buyers should be able to use the platform for problem-solving without constant assistance from the technical teams. They should be able to manage their account and access the shipping and order details on their own. Every B2B Ecommerce platform should have a high-quality search feature so that it becomes easy to manage and find the relevant product.
b. Access Control Options - There should be proper access control options for different users with a different set of permissions and access levels. Admin should be able to create and grant permissions to different users.
c. Functionality - B2B platforms must meet varied and complex needs like purchase approvals, longer buying cycles, bulk inventory orders, recurring orders, and more.
d. Product Catalog Management - This is one of the biggest challenges for B2B buyers. It is difficult to organize the product listings on your website when each supplier has a different format. It should enable the vendors to customize the product catalog.
e. Responsive design - Your web content should render across devices and browsers so that your B2B buyers who usually shop on handheld devices find it easier to research products, find out the prices, and make a purchase.
f. Pricing - Unlike B2C, you need to offer customer-specific pricing for each of your customers. Lower costs ensure repeat customers to your business.
g. Payment options - B2B businesses typically involve bulk orders and hence the payment options provided by the platforms should be flexible and robust enough to handle complex pricing options for different business vendors. It should also let you create coupon codes and membership options that entices the customers and drive sales.
h. Branding - Build and manage your brand presence to build trust among your customers. Some B2B Ecommerce platforms support having a logo, multiple colors, fonts, design styles that can help you create a brand logo to differentiate you from others.
2. Customer Satisfaction
With user-friendly navigation, hassle-free transactions, product reviews, user-generated content improve the customer satisfaction and enhances their overall shopping experience. This also builds your business reputation.
a. Community Support - Businesses that have a great community support and proactive discussion forums tend to gain customer trust. Chat bots, live chat options, dedicated support all enhance the overall customer satisfaction.
b. Tutorial Videos and blogs - Educational blogs and tutorial videos enlighten the customers about the business, technological trends and best practices.
c. Privacy - Your website should be GDPR-compliant as customers' data protection is utmost important and their privacy should be upheld.
3. Built-in Marketing Tools
With a proper marketing strategy in place, any business could thrive. With built-in tools like the following, you can take enhance your online presence greatly.
a. Email Marketing - Automate the process and send welcome emails, discount related emails, signups, follow-up emails and more. This also reduces cart abandonment rate.
b. SEO Plugins - SEO support services improve the website visibility in search engines by suggesting keywords, alt tags, meta descriptions, optimized images and more.
c. Multi-channel Marketing - If the platform is intuitive, it synchronizes the data across all platforms and maintains a coherent status everywhere.
d. Analytic Tools - With built-in analytical tools and some external tools like Adobe Analytics, Google Analytics, one can understand the customer behavior and trace their shopping journey. It helps you have a comprehensive picture of the various touchpoints in the customer journey. These insights help you in better decision-making.
4. Internationalization of Business
a. Pricing - Your customers should have multiple payment gateways and you should provide them the flexibility to user native currency options for their shopping.
b. Multilingual - To bestow global exposure, your B2B Ecommerce platform should offer solutions to target global audiences with multilingual support.
c. Customization - Customizing options help your B2B Ecommerce business stand out from the crowd. Regular customizations depending on the holiday seasons could help you create a great impression among your customers. A right platform either extends or shrinks your setup and provides you the flexibility to access both the frontend and backend to tweak the functionality if required.
d. Multi-national & Multi-store - Most of the business operate across different geographies with different currencies and tax regulations. The right Ecommerce platform will have built-in features that extend the store functionality and create multi-stores that runs special promotions for your targeted audience segments. Some platforms even support multi-vendor functionality that allows the businesses to control multiple vendors from a single admin console.
Your Ecommerce platform need not be fully equipped with all the available features. But it should be flexible and scalable to offer the customers any on-demand functionality. These scalability features of any B2B platform will put you ahead in the competition.
Conclusion
There has been a phenomenal rise of B2B Ecommerce businesses. However, choosing the right B2B Ecommerce platform may seem terrifying at first but with some knowledge on the key considerations could help you narrow down your choices. If you need any assistance in picking the platform and head in the right direction, you can request a free quote from Skynet Technologies.
Do you have a specific choice of ecommerce platform? Our Development team can work on all major ecommerce platforms including Magento 1 and 2, Drupal Commerce, WordPress WooCommerce, OsCommerce, Laravel Bagisto, nopCommerce, BigCommerce, Shopify and more. We will glad to provide a custom ecommerce solution with a complete set of admin & management tools to streamline your business. We can also help you to choose platform for your online store. It all depends on the complexity of your online store, how much number of products, your financial limits, revenue goals, timeline and more.